What is Integral Philosophy?
Integral philosophy is a school of thought and practical wisdom that genuinely seeks to integrate all aspects of knowledge gifted to us throughout history by various disciplines and traditions.
Introduced more commonly by the late Aurobindo Ghose, "Integral" is a term popularized by Ken Wilber to teach his wide-ranging philosophy. More broadly, however, "Integral" is a level of development to which all humans aspire. Integral perspectives transcend and include humanity's rich history through pre-modernity, modernity and post modernity, while anticipating an ever more inclusive and emergent
integral
worldview. As you learn more about integral theory you will see how seemingly disparate disciplines are, in fact, able to co-exist with one another in harmony, with equal validity. There is, indeed, a path to marrying science and soul, the objective and the subjective, the tangible and the ineffable. There is, indeed, a path to honor one's unique individuality while also honoring the deep cultural complexity and magic of our collective "we-space".
Watch video of Ken Wilber and Jim Garrison, Founder of Ubiquity University, on the future of education from October 2019
Seeing the world through an integral lense is a powerful invitation to:
Give equal value to Goodness, Truth and Beauty
Explore our multiple intelligences and the developmental stages
Get to know our fascinating personality types and states of consciousness, from asleep to awakened!
To remind ourselves that while integral is an incredibly comprehensive map, it isn't yet the territory; therefore guiding us to turn Integral philosophy into a life practice that connects the dots of who we truly are, a non-dual presence from which all else arise.
Click here to learn more about the Integral approach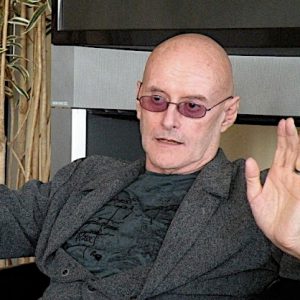 Ken Wilber, Chancellor or Ubiquity University
Check out our Integral courses
Hear more from Ken Wilber and Jim Garrison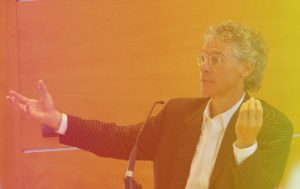 The State of the World 2017: The wake of Trump
Jim Garrison

and

Ken Wilber
Jim Garrison and Ken Wilber offer a post-election report on the rise of Donald Trump and the implications for the future, as well as the many failures among the liberal leading edge that contributed to Trump's election.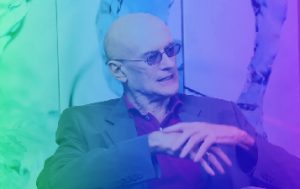 America as Empire: Politics in the 21st Century
Jim Garrison

and

Ken Wilber
Ken Wilber and Chairman and President of the State of the World Forum Jim Garrison discuss the increasingly dangerous crises happening around the globe, America's transition from republic to empire, and the capacity for Integral consciousness to face the precarious challenges of the 21st-century head-on.
Looking for a Ubiquity Degree?