Click on the year to discover our history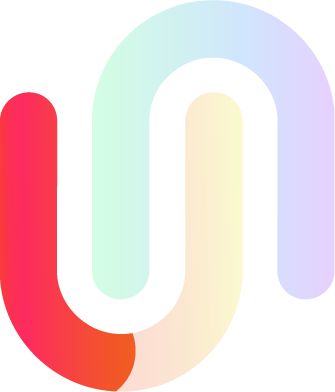 The original iteration of Ubiquity University was founded in Oakland, CA in 1996 by Matthew Fox, PhD, a world-renowned educator and writer, as a non-profit graduate school called the University of Creation Spirituality licensed by the California Bureau of Private and Postsecondary Education (BPPE). What distinguished the school was its innovative combination of intellectual and artistic learning in which all students were required to engage in equal measure to balance the left and right hemispheres of the brain and thereby engage in integrated learning. Jim Garrison, PhD, was recruited as president in 2005, renaming the school Wisdom University to broaden its scope and pedagogy. He has led the development of the university since then with a mission to create a truly global learning community based on holistic learning aligned with the larger ecology and natural systems of the Earth.
Ubiquity is different. We are built for people who understand that the current global paradigm is unsustainable. We believe that meeting systemic threats such as climate change depends on the creation of empowered individuals who are passionate about collaborative, local action. We also know we have much to relearn from the world's wisdom traditions to not only transform ourselves and our understanding of the human condition, but to create a global cadre of caretakers that honor the Earth and all of its species. To learn more, click on the words below.
Ubiquity believes in educating the whole person. We want you to discover your passion, unlock your potential and create positive change. That means activating your head in the pursuit of knowledge, your heart in the development of self-mastery, and your hands to make a real-world impact.
Based on the Seven Liberal Arts and the Chartres Framework
We believe that more diversity engenders more creativity. We challenge ourselves and our teams to work together in collaboration, fostering creativity, respecting differences, encouraging debate and seeking to inform our dialogue with a commitment to creative collaboration in the spirit of passion, ethics and logic.
We believe in ethical speech and action. We seek to influence each other to reach new professional heights as individuals and teams, as well as positively influence the world through our educational products and philosophical principles. We endeavor to walk our talk and to uphold the highest ethical standards with everyone everywhere.
Ubiquity takes the stand that academic institutions must be more than simply disseminators of knowledge. In addition, they must actively nurture self awareness and social activism and equip students to address critically urgent global challenges.
Ubiquity takes the stand that education is radically changing and needs to be redesigned to enable students to successfully thrive in a world of increasing hyper-complexity. Our goal is to produce excellent, high-quality, academically sound, practically applicable, whole-person, competency-based educational products designed to enable our students to know what they need to know about themselves and the world and work together to make a positive difference in society.
Ubiquity takes the stand that the achievement of the United Nations Sustainable Development Goals (UN SDGs) are imperative for the health of our global community and our planet. We anchor our educational approach in those competencies students need to have in order to take effective action in the world.
Ubiquity takes the stand that as an institution we have to respect the environment including commitments to reduce greenhouse gas emissions, protect bio-diversity and follow practices that honor the Earth and its citizens. Our entirely virtual campus is an example of one critical way that we have committed ourselves to lowering our carbon footprint.
Ubiquity takes the stand that we must deal honestly and fairly with all persons and organizations. We endeavor to act with integrity and transparency in all situations. We guard against conflicts of interest.
Ubiquity takes the stand that diversity is valued and honored. Our inclusive global community welcomes all persons who are academically qualified to enter. We strive to be accepting and respectful of differences in age, class, disability, race and ethnicity, gender and gender expression, language, national origin, religious and spiritual beliefs, sexual orientation and socio-economic status.
Ubiquity takes the stand that we respect the rights and dignity of all persons, and we do everything we can to protect the emotional and physical health of our staff, our students and our global community. We do not tolerate harassment of any kind, bullying, violence or threats of violence, or any other actions meant to harm any individual associated with us.
Ubiquity takes the stand that we will maintain and protect student confidentiality and academic records. Although we cannot guarantee we will never suffer from a technological hack, we will do all we can to proactively prevent such a thing from happening and that we will follow the latest industry standards.
Ubiquity takes the stand that our Code of Ethics will be enforced. Reports of violations will be investigated by the appropriate university personnel. Each report will be determined on a case-by-case basis and in accordance with customary, reasonable standards. Each member of our community is expected to cooperate fully in any such investigation and appropriate disciplinary action may be implemented. There will be no adverse actions, retribution or reprisal for good faith reporting of a suspected violation of the Code, even if the allegations prove to be without merit. However, we will pursue disciplinary action against any individual who knowingly files a false report with the intent to injure another student, faculty or staff.
Perceived violations of this Code of Ethics should be reported to the Office of the President, Jim Garrison, PhD, President