Microcourse Description:
Beyond Smart introduces "practitioners" to just the basics of the Integral City model. You will learn the framework of practices, tools and maps that reveal the common patterns that impact the lives of individuals, organizations and communities within your city. This short course explores three powerful images animating Integral City systems – the integral map, the meshwork and the human hive. You will learn from your own situations (and other student sharings in the Ubiverse Group) how the toolkit guides you beyond models for Urban Ecovillages and Traditional, Smart and Resilient Cities.
Learning Outcomes:
By the end of this course, you should be able to:
Recognize a basic toolkit for the Integral City model so you can:

Explain the story of the Human Hive
Understand the city as a Meshwork
Describe the 5 Integral City Maps

Gain a basic understanding of how the toolkit helps to reveal common patterns that impact the lives of individuals, organizations, and communities within your city.
Draw on some experiences, opportunities and/or challenges in your city to apply the Integral City framework.
Who is This Course For?
This course is specifically designed for people from the 4 Voices of the city, so you gain insight about the natural living system of Voices in the city. The course welcomes:
Business Leaders seeking greater understanding of the opportunities for their businesses.
Civil Society (Third Sector) Leaders seeking more effective ways of delivering the services they provide.
Local Government Leaders with responsibilities across a range of services, such as healthcare, schooling, law enforcement etc.
Engaged Citizens, who explore, create and live their lives in the human hive.
Faculty: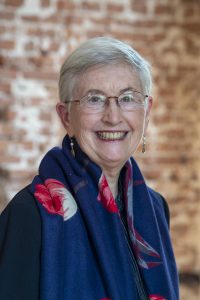 Marilyn Hamilton, PhD – Marilyn Hamilton is the author/innovator of the paradigm-shifting frameworks, research and impact designs of Integral City website, blogs, courses and books (Integral City: Evolutionary Intelligences for the Human Hive; Integral City Inquiry & Action: Designing Impact for the Human Hive; and Integral City 3.7: Reframing Complex Challenges for Gaia's Human Hives). Marilyn Hamilton, Founder of Integral City Meshworks, lives in Findhorn The Park, Scotland. www.integralcity.com Email: marilyn@integralcity.com

Pricing:
Our shopping cart is simple and easy to understand. If you do not have a user account, you will be able to create one upon purchase. Save your username and password as you will need it to login to access course materials later. For more detailed, step-by-step instructions you can review our tutorial How to Purchase a Course. Again, if you experience any issues, please email our Registrar at registrar@ubiquityuniversity.org.
Post-Class Assignment (if taking course for academic credit):
Students taking the course for credit should submit a post-paper. Requirement for Bachelors level students is a 6-9 page post-paper, Masters level a 12-15 page paper, and Doctoral level 20-25 page paper, weaving together content from the lectures, discussions, reading materials and your experiences related to the entire course. Artistic work is welcome to supplement your paper.
Course Contact Information:
Name: Marilyn Hamilton, PhD
Email address: marilyn@integralcity.com
This Partner-course is not led by faculty. Like Micro-courses, it is purchased and taken on demand. Those students who wish to take this Partner-course for academic credit are able to complete all the assignments including the final creative assignment that is assessed for credit by our Course Assessors. This course qualifies for 1 Academic Credit. Please do not contact faculty directly with any issues regarding registration or technical support. You may request assistance by using the chat button on the lower, right hand side of the screen or by emailing our registrar at registrar@ubiquityuniversity.org.
Information about how we process refund or cancellation requests can be found here: Refund and Cancellation Policy.
Interested in Learning More?
Take the next step in your learning journey by exploring the following: