Course Description:
Beyond Resilient (Online) enables Practitioners, Catalysts and Meshworkers to build capacitating scaffolds so that cities work for everyone. Participants grow their leadership to serve the city to thrive within the Master Code of Care: Caring for Self, Others, Place, Planet.
This course explores the city as the Human Hive and co-creates the conditions for you to catalyze and explore all the Voices who inhabit your spheres of influence – including family, neighbourhood, workplaces, recreation zones, communities, city, and eco-regions.
You will have the opportunity to experiment with new designs for the challenges you face in your city environments. And you will gain experience with a set of five maps and an evolutionary compass to discover new solutions to the VUCA (volatile, uncertain, complex, ambiguous) problems that plague the cities of today. You will leave the course with new tools and a set of guiding principles we call the Master Code to enable the emergence of sustainability, resilience and regeneration for the future of cities now.
This course is for Catalysts who seek new ways:
to work with multiple groups and organizations to engage inquiry and action for reinventing today's cities for the future.
to interact in-depth with the 4+1 Voices of the Integral City to prototype strategic possibilities.
to learn new solutions, tools and guiding principles to enable the emergence of sustainability and resilience for the future of cities now.
to discover the unique contributions that you make to the aliveness of the Human Hive.
This course will build on the previous course Beyond Smart (Online): Integral City Practices, Tools & Maps (or its equivalent personal study and/or experience) and prepare participants for the advanced course Beyond Complexity (Online): Integral City Care, Contexts & Capacity.
The course will draw upon the research of Marilyn Hamilton, PhD, the author of the Integral City Book Series and Founder of the Integral City Communities of Practise (in Canada, USA, Netherlands, Spain, Russia, Mexico). During our time together we will integrate the experiences of your fellow participants.
Learning Outcomes:
By the end of this course you should be able to develop strategies that:
Align the 12 intelligences of the city
Navigate 5 maps of city life
Hear 4 distinct voices of the city
Prototype collective solutions that meshwork with power dynamics
Our learning objectives are sourced from all 4 of Wilber's quadrants. We define those in relation to our course as:
Individual Interior – An individual's ability to monitor their interior state, be self-reflective and find their way in the larger systems surrounding them.
Individual Exterior – An individual's ability to connect their interior dimensions to their behavior and actions in the world.
Collective Interior – A group's ability to monitor its own interior state, to reinforce its values and desired culture.
Collective Exterior – A group's ability to connect its interior dimensions to the way it engages with the larger socio-economic-political systems surrounding it.
Who is This Course For?
This course is specifically designed for people from the 4 Voices of the city, so you can practice working together as an integrated team. The course welcomes:
Business Leaders seeking greater understanding of the opportunities for their businesses.
Civil Society (Third Sector) Leaders seeking more effective ways of delivering the services they provide.
Local Government Leaders with responsibilities across a range of services, such as healthcare, schooling, law enforcement, etc.
Engaged Citizens, who explore, create and live their lives in the human hive.
Faculty: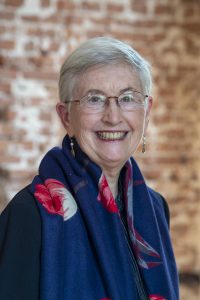 Marilyn Hamilton, PhD – Marilyn Hamilton is the author/innovator of the paradigm-shifting frameworks, research and impact designs of Integral City website, blogs, courses and books (Integral City: Evolutionary Intelligences for the Human Hive; Integral City Inquiry & Action: Designing Impact for the Human Hive; and Integral City 3.7: Reframing Complex Challenges for Gaia's Human Hives). Marilyn Hamilton, Founder of Integral City Meshworks, lives in Findhorn The Park, Scotland. www.integralcity.com Email: marilyn@integralcity.com
Course Modalities:
Non-Credit Options
Audit-No Credit – If you would like to participate when this course is offered in our Live Virtual Classroom mode, you may attend the live faculty webinars but will not be required to submit assignments for credit.
If you take a few courses and decide you want to officially enroll in a degree program, you can gain academic credit for Lite versions or Audit-No Credit versions by paying the difference between these course fees and a normal academic fee, successfully completing quizzes, submitting your reflection journals and delivering a Final Creative Assignment that will be graded.
For-Credit Options
Live Virtual Classroom: Study that takes place within Ubiquity University, in which Ubiquity academic coursework is accomplished through attendance in Live Webinars, with faculty and student interaction being a part of the Live Webinar content. To receive academic credit, you must not miss more than 3 live sessions, you must complete the quizzes and submit any other required assignments (if any), and a final creative assignment for grading at the degree level you are enrolled in.
Internal Online Independent Study: Study that takes place within Ubiquity University, in which Ubiquity academic online coursework is engaged in independently on one's own and does not include faculty interaction. To receive academic credit, you must complete the quizzes and submit your reflection journals and final creative assignment for grading at the degree level you are enrolled in.
The rules guiding our assignment collection and grading process can be found here: Ubiquity University Grading Policy
Information about how we process refund or cancellation requests can be found here: Refund and Cancellation Policy.
Our shopping cart is simple and easy to understand. If you do not have a user account, you will be able to create one upon purchase. Save your username and password as you will need it to login to access course materials later. For more detailed, step-by-step instructions you can review our tutorial How to Purchase a Course. Again, if you experience any issues, please email Veronica Saldias at registrar@ubiquityuniversity.org.
We allow students at all academic levels to participate in our online courses. However, those students who are enrolled in MA or PhD programs are expected to offer a more sophisticated analysis on reflection tasks, writing assignments, and in the final creative assignment. You will be graded commensurate with your degree level. Except for the Final Creative Assignment, word counts are offered as guidelines. If you need to exceed the word counts to submit an MA or PhD level response, you may feel free to do so as long as the word count expansion is reasonable and necessary.
Course Contact Information:
Live Virtual Classroom macrocourses are delivered by faculty in live Zoom sessions. You will have a course facilitator who is available to answer questions and offer additional assistance and that information will be provided to you upon registration. Please do not email faculty directly with any technology or registration issues.
For on-demand lite or Internal Online Independent Study versions, click the "Chat" button down on the left-hand side of the screen for any technical issues or questions you may have about the content.