Dates: Fridays, February 4, 11, 18, 25, and March 4, 18, 2022 from 8:00 AM to 9:30 AM Pacific Time
Format: Six live webinars on Zoom. All sessions will be recorded and will be posted on this page for access for registered students.
Zoom Information: Once you have registered for this program, please ensure you are signed in to your account and return to this page to access the "Get Your Zoom Link" lesson. You must register separately on Zoom to get your participation codes and reminder emails.
Faculty: Calen Rayne, MFA, DMin, Catherine Anderson, MLA, and Laura Esculcas, MA
Academic Credit: Bachelors- 1 credit, Masters – 1 credit; Doctoral – 1 credit
Questions: Please do not email faculty directly with any technology or registration issues. If this is your first time purchasing from us, or you need a refresher, we suggest you review our tutorial How to Purchase a Course. If you do not have a user account, you will be required to create one upon your initial purchase. Save your username and password as you will need it to login to access course materials later and to make purchasing faster in the future. If you need technical assistance you can use the chat button located at the bottom, left-hand side of the screen and you can also email our Registrar, Veronica Saldias at registrar@ubiquityuniversity.org.
Course Description:
An artist enacts a creation story every time the artistic process is engaged. "Creation is the Mystery itself. Wise artists respond to the call of creation by peering into their own hearts, " writes artist Alex Grey, "What higher goal for artists' intentions than that their art may bring healing and blessings to viewers and catalyze their own and the viewer's spiritual evolution?" In this third edition of Energetics of Art, we build on our previous two courses, adding several new modalities to deepen our explorations of art and wisdom, and engage energetics in the artistic process to heal and shape the container of our lives.
Learning Outcomes:
By the end of the course students should be able to:
Determine the energetics of a particular artistic creation.
Engage Vibrational radiesthesia (dowsing) techniques to ascertain and quantify energetic components of the artistic process.
Understand Bovis scale (and others) and how to use them to measure the energy frequencies of art and home.
Understand ritual objects as sacred containers and energetic informers.
Assemble a healing altar.
Create monochromatic compositions as meditations on the archetypes of color.
Explore the archetypes of the circle and spiral, and the metaphor of the container through the medium of paper.
Explore word libraries as a source of intuitive wisdom.
Deepen your connection to the archetype of the sacred container.
Explore Sacred Geometry as metaphor and meditation through the birth of the octagon.
Experience how to use these various artistic and energetic techniques in your own artistic process and to create and use a Bagua Visioning Vessel.
Week 1 – Introduction
What determines the energetics of a particular artistic creation? Review dowsing methods to ascertain and quantify energetic components of the artistic process. Exploring the archetype of the sacred container, we will discuss creation of a Bagua Visioning Vessel from design elements from the course.
Faculty: Laura, Calen, Catherine
Primary Text for Course: "The Mission of Art," by Alex Grey
Assignment: Express your name in four forms: orthographically, numerically, symbolically, and abstractly.
Week 2 – Healing Art: Altars and Ritual Objects as Holographic Symphony
A healing altar is built by placing a resonator and sacred objects upon a field such as a labyrinth in a specific geometric configuration designed to promote healing. Ritual objects are like individual singers in a chorus, or instruments in a symphony. The specific arrangement of ritual objects on an altar links those objects with the healing system, like the arrangement of notes in a musical score links the part played by one instrument with the other parts. This week we will explore the holographic nature of healing art through symphonic altar construction.
Faculty: Calen
Primary text: Excerpt on Healing Altars, by Laura Esculcas
Assignment: Using your own resources, design three healing altars with specific intentions. One altar is for the global community, one altar is for a person or cause, and the third altar is for self-healing. Explain your design and how the altar works in harmony with your intention.
Week 3 – Energy of Color
Every color has a unique voice, one that speaks to us on a subconscious level. Colors come in hundreds of shades as a visit to a paint store will attest. This week we will explore how color influences our experience of the world around us. We will also create a word library to use with our favorite colors.
Faculty: Catherine
Suggested Further Reading: Secret Language of Color: Science, Nature, History, Culture, Beauty of Red, Orange, Yellow, Green, Blue, & Violet by Joann and Arielle Eckstut
Assignment: Create two color spreads using colors that currently have energy for you. Create a word library and use words from this collection to name your color pages.
Week 4 – Archetype of Circle and Spiral
The circle and spiral motifs are patterns that are found in nature, in art and in cultures worldwide. This week we will look at the symbolism of these shapes and learn ways to create them from simple materials. We will also learn a book format to contain our circle and spiral shapes.
Faculty: Catherine
Suggested Further Reading: Gateway to the Heavens: How Geometric Shapes, Patterns and Symbols form our Reality by Karen L. French
Assignment: Create the book form and fill it with circles and spirals. Write a paragraph about how your body and breath responded to cutting and tearing the shapes.
Week 5 – Art of the Octagon
In Sacred Geometry, the Principle of the Octad is linked to transformation, manifestation, and self-renewal. Ancient wisdom traditions point to the Octad for insight into weaving opposite forces into balance and harmony. This week we will explore the Octad and Sacred Geometry as metaphor and meditation through the birth of the octagon.
Faculty: Laura
Primary text: A Beginner's Guide to Constructing the Universe: The Mathematical Archetypes of Nature, Art, and Science by Michael S. Schneider
Assignment: Begin by constructing three octagons, then with your pencil and straight-edge, connect corners and crossing points to create three of the form's patterns. Use color to explore balance and harmony in your design.
Week 6 – Bringing it all Together
Sharing our final projects – our bagua visioning vessels and the ritual outline we have created to go with them. Guidelines for supporting sacred practice with art.
Required Materials:
Sketch Pad
Colored pencils or pens
Compass and ruler
Old magazines or pieces of colored paper cut into squares of any size
Archival or acid-free glue stick
Wax paper
Copy paper
The rules guiding our assignment collection and grading process can be found here: Ubiquity University Grading Policy
Information about how we process refund or cancellation requests can be found here: Refund and Cancellation Policy
Faculty: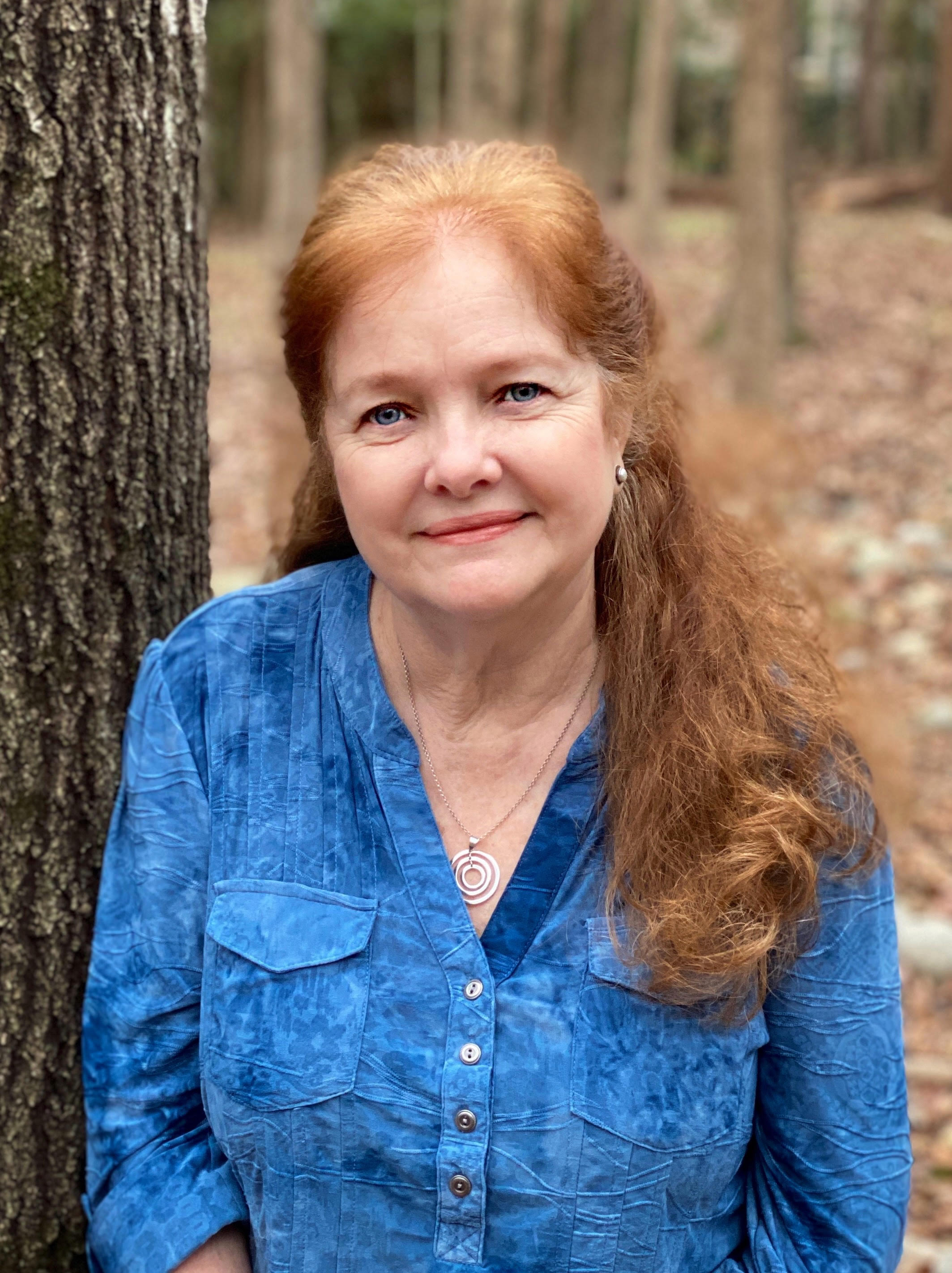 Catherine Anderson, MLA, is the author of, "The Creative Photographer," "Meeting Your Soul on the Labyrinth," and numerous other photography books. Her personal journey of self-discovery has taken her from a career as an attorney to photography-franchise owner, to leading retreats and pilgrimages around the world. Catherine believes that we are all creative and loves guiding others to discover the deep joy that creative practice uncovers. Catherine is a Certified Spiritual Director, a SoulCollage® Facilitator Trainer, and is on the Faculty of Veriditas, an organization that trains Labyrinth Facilitators. Her website is www.creativepilgrimage.com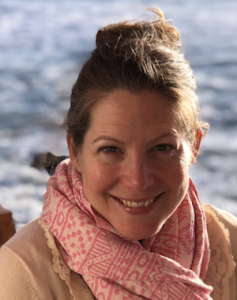 Laura Esculcas, MA MA, curates wisdom journeys and immersion experiences in Portugal's mystical landscape. She is a Labyrinth Practitioner at the Penha Longa Spa, a Signature Retreat Collaborator at The Sanctuary Portugal, Wisdom University Faculty for Portugal pilgrimages, and a guide to sacred sites in Portugal. A self-proclaimed "life adventurer," Laura believes in bringing a sense of the sacred to everyday living and invites people to explore practices for experiencing sacred space in our secular time. She is a Veriditas Advanced Certified Labyrinth Facilitator and teacher, and a SoulCollage® facilitator. Originally from the US and having worked in Silicon Valley for over ten years in high-tech operations and management, Laura moved to Portugal to pursue her dream of an integrated life lived as a sacred journey shared with others. Now informed by ten years of immersion in the Portugal eco field, Laura uniquely blends her knowledge, experiences, and genuine open-heartedness as she facilitates wisdom journeys into Portugal's place-based myths. Laura speaks English and Portuguese and lives near Lisbon with her husband and their two dogs.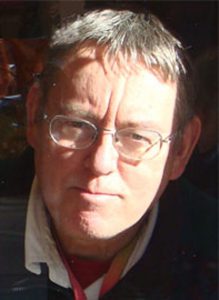 Calen Rayne, MFA, DMin, is a Unitarian Universalist Lay Community Minister in Maine and Director of Organizational Architecture at Ubiquity University. In both his Pastoral Counseling and Earth Medicine practices, Dr. Rayne draws on experience and training in the following disciplines: labyrinth, reiki, Kaballah, meditation, energy healing, Himalayan singing bowls, earth energies, feng shui/space clearing, dowsing, contemplative brush, Egyptian Bio-geometry, alchemy, sacred geometry, Druid geomancy, and medical intuitive work. He has trained with alchemists of the first religion of the Himalayas (nameless religion), known as "patterns of heaven and earth" or "sacred conventions." Dr. Rayne builds labyrinths, designs and consults on sacred landscapes, and produces energy mandalas and altars for healing. He currently serves as President of Healing and Expressive arts chapter of UU Society for Community Ministries and is a member of Spiritual Director International, American Association of Pastoral Counselors, Association for Transpersonal Psychology, and American Academy of Religion.
Our shopping cart is simple and easy to understand. If you do not have a user account, you will be able to create one upon purchase. Save your username and password as you will need it to login to access course materials later. For more detailed, step-by-step instructions you can review our tutorial How to Purchase a Course. Again, if you experience any issues, please email Veronica Saldias at registrar@ubiquityuniversity.org.
Live Webinar Contact Information:
If you have questions or require additional assistance, you may click the "Chat" button on the lower, left-hand side of the screen, and submit your question. Our help desk will respond as soon as possible. Please do not email faculty directly with any technology or registration issues.
Previous Classes:
You can purchase the previous editions of EOA here:
Energetics of Art 1
Energetics of Art 2