Course Description:
An artist can use their artistic expressions to enter into a conversation without the need for words. "Art is communion of one soul to another, offered through the symbolic language of form and content," writes artist Alex Grey. Art is a dialogue that can transcend time and space. Through the creative process, the artist enters into a sacred conversation with the web of interconnected relationships that link all of creation. In this second edition of Energetics of Art, we continue exploring art and wisdom through our relationships to the whole, to the cosmos, to nature, and to the soul.
Learning Outcomes:
By the end of the course students should be able to:
Determine the energetics of a particular artistic creation.
Engage Vibrational radiesthesia (dowsing) techniques to ascertain and quantify energetic components of the artistic process.
Understand Bovis scale (and others) and how to use them to measure the energy frequencies of art and home.
Explore Nature photography as meditation.
Deepen your connection to nature through the elements of earth, air, fire, and water.
Speak through your brush with symbols.
Create mystical collages and dialogue with them through a process of sacred conversation.
Access key elements of Feng Shui to enhance balance through the art of placement.
Experience how to use these various artistic and energetic techniques in your own artistic process and to create and use a home altar to balance your sacred space.
Week 1 – Introduction
What determines the energetics of a particular artistic creation? Review dowsing methods to ascertain and quantify energetic components of the artistic process. Discuss dowsing home. Discuss how to create a home altar or sacred space using design elements from the course.
Faculty: Calen, Laura
Primary Text for Course: "The Mission of Art," by Alex Grey
Assignment: Draw your Personal Wheel and identify opportunities for bringing greater balance to your wheel
Week 2 – Photography as Contemplative Practice
Contemplative photography is a practice that allows you to still your mind, listen to your inner voice, and focus your attention. In approaching photography as a contemplative practice, your camera becomes the sacred lens through which you deepen your connection to nature through the elements of earth, air, fire, and water. This week involves instruction in creating images of nature as an intuitive means of communicating with the world.
Faculty: Catherine
Primary text: "Contemplative Photography Retreat: Deepen Your Connection to the Elements of Earth, Air, Fire, and Water," by Catherine Anderson
Assignment: Choose one of the suggested contemplative practices for each of the Elements, and spend time in nature with your camera/iPhone photographing in the ways suggested in class. Choose three of your favorite photographs from each contemplative practice to share.
Week 3 – Mystical Collage: Images as a Sacred Conversation
Every image is given voice by the viewer of the image. Collage art is a conversation between the artist and their inner wisdom, mediated by images. It is also a dialogue between images themselves, and the voice of ancient wisdom. This week involves instruction in the construction of collages contemplating the four elements, using your own photographs, artwork, and found images. We will explore a process of engaging in sacred conversation with inner wisdom through the mystical medium of images and intuition by using simple exercises.
Faculty: Laura
Primary text: "Soul Collage," by Seena Frost
Assignment: Create four art collages, one for each of the four elements, and apply the collage conversation exercises learned in the course.
Week 4 – A Conversation with Brush
This module focuses on two dialogues. Painters are artists who communicate with a brush to create artistic expressions that communicate with their audience. We will use simple brushstrokes to create visual messages. Examples include Runes, the I Ching, Sacred Geometry, and various symbols from ancient teachings and traditions. Artistic expressions become a new language.
Faculty: Calen
Primary text: Art and the Artistic Process, article by Calen Rayne
Assignment: Create both ink and color versions of examples of runes, I-Ching trigrams and various Sacred Geometry symbols.
Week 5 – The Art of Placement
Feng Shui Balancing as a Creative Dialogue with your space. Feng Shui is the study of the relationship between humans and their environment. The aim of Feng Shui is to harmonize elements in your home with the natural world so that Ch'i flows smoothly and beneficially. Through color, shape, natural elements, and power of intention, Feng Shui teaches the flow of dialogue with space. This week we will explore key principles of Feng Shui balancing and apply them to harmonize the energy entering your home.
Faculty: Laura
Primary text: Foundations of Feng Shui, Feng Shui Design and Your Home's Entrance, articles by Jini Rayne
Assignment: Balance your front door (and porch if appropriate) using the concepts learned in this course. Provide Before and After photos of your front door and reflections on your dialogue with your door.
Week 6 – Bringing it all Together
Sharing our final projects – our home altars and the ritual outline we have created to go with them. Guidelines for supporting sacred practice with art.
Required Materials:
Any camera, including phone camera, Sketch Pad
Black ink (small bottle)
Asian style paint brushes
Set of small tubes of acrylic paint in various colors Magazines for collage images
Archival or acid-free glue stick
Matboard or thick cardstock
Old newspapers
Copy paper
Faculty: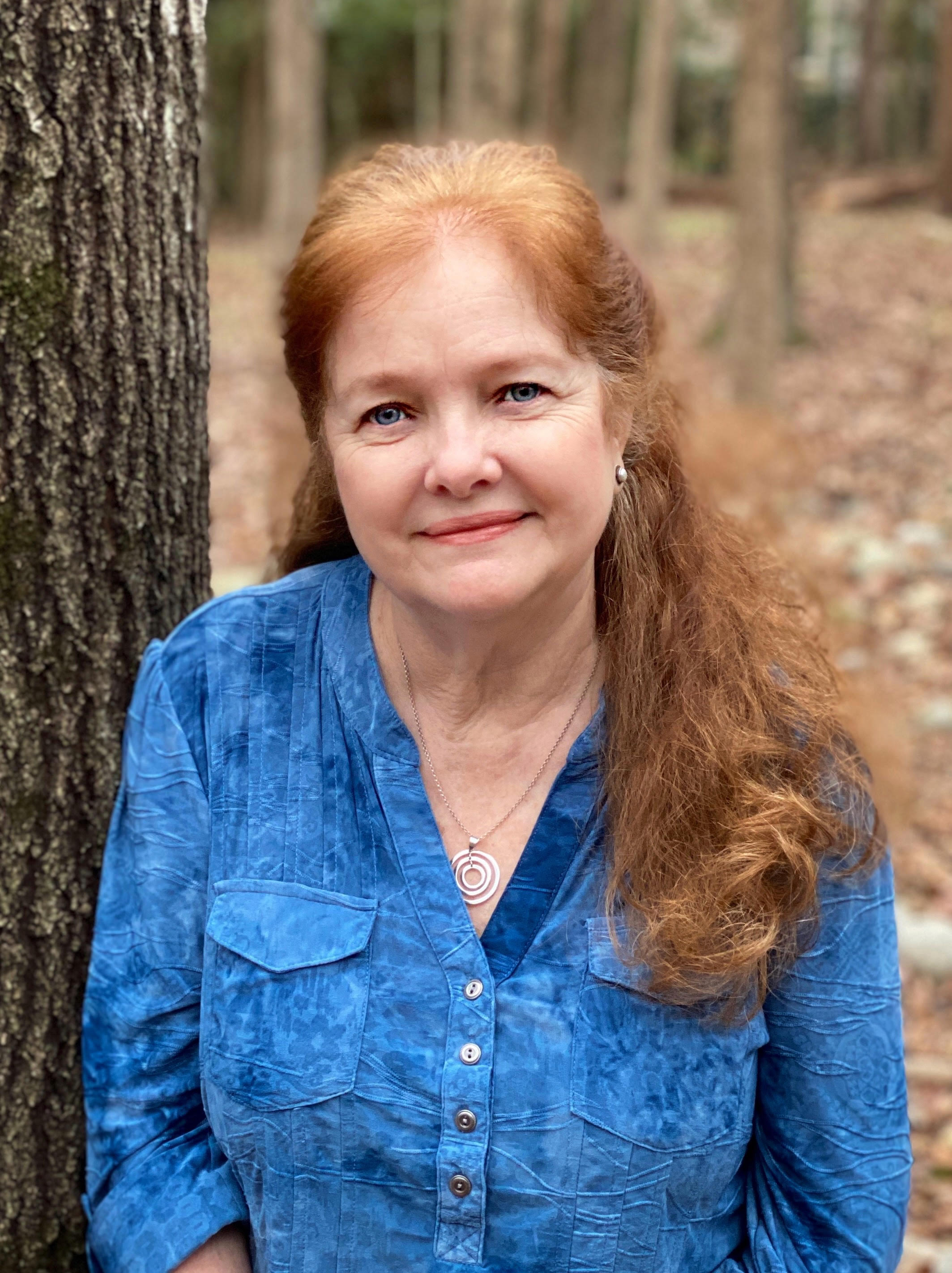 Catherine Anderson, MLA, is the author of, "The Creative Photographer," "Meeting Your Soul on the Labyrinth," and numerous other photography books. Her personal journey of self-discovery has taken her from a career as an attorney to photography-franchise owner, to leading retreats and pilgrimages around the world. Catherine believes that we are all creative and loves guiding others to discover the deep joy that creative practice uncovers. Catherine is a Certified Spiritual Director, a SoulCollage® Facilitator Trainer, and is on the Faculty of Veriditas, an organization that trains Labyrinth Facilitators. Her website is www.creativepilgrimage.com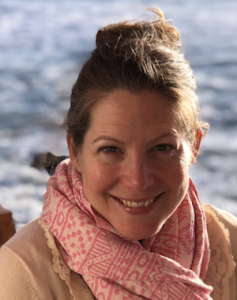 Laura Esculcas, MA MA, curates wisdom journeys and immersion experiences in Portugal's mystical landscape. She is a Labyrinth Practitioner at the Penha Longa Spa, a Signature Retreat Collaborator at The Sanctuary Portugal, Wisdom University Faculty for Portugal pilgrimages, and a guide to sacred sites in Portugal. A self-proclaimed "life adventurer," Laura believes in bringing a sense of the sacred to everyday living and invites people to explore practices for experiencing sacred space in our secular time. She is a Veriditas Advanced Certified Labyrinth Facilitator and teacher, and a SoulCollage® facilitator. Originally from the US and having worked in Silicon Valley for over ten years in high-tech operations and management, Laura moved to Portugal to pursue her dream of an integrated life lived as a sacred journey shared with others. Now informed by ten years of immersion in the Portugal eco field, Laura uniquely blends her knowledge, experiences, and genuine open-heartedness as she facilitates wisdom journeys into Portugal's place-based myths. Laura speaks English and Portuguese and lives near Lisbon with her husband and their two dogs.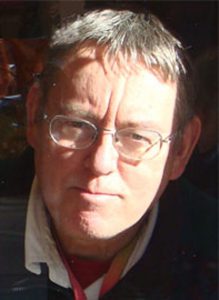 Calen Rayne, MFA, DMin, is a Unitarian Universalist Lay Community Minister in Maine and Director of Organizational Architecture at Ubiquity University. In both his Pastoral Counseling and Earth Medicine practices, Dr. Rayne draws on experience and training in the following disciplines: labyrinth, reiki, Kaballah, meditation, energy healing, Himalayan singing bowls, earth energies, feng shui/space clearing, dowsing, contemplative brush, Egyptian Bio-geometry, alchemy, sacred geometry, Druid geomancy, and medical intuitive work. He has trained with alchemists of the first religion of the Himalayas (nameless religion), known as "patterns of heaven and earth" or "sacred conventions." Dr. Rayne builds labyrinths, designs and consults on sacred landscapes, and produces energy mandalas and altars for healing. He currently serves as President of Healing and Expressive arts chapter of UU Society for Community Ministries and is a member of Spiritual Director International, American Association of Pastoral Counselors, Association for Transpersonal Psychology, and American Academy of Religion.
Our shopping cart is simple and easy to understand. If you do not have a user account, you will be able to create one upon purchase. Save your username and password as you will need it to login to access course materials later. For more detailed, step-by-step instructions you can review our tutorial How to Purchase a Course. Again, if you experience any issues, please email Veronica Saldias at registrar@ubiquityuniversity.org.
Information about how we process refund or cancellation requests can be found here: Refund and Cancellation Policy.
Archived Webinar Contact Information:
Archived Webinars are completely on-demand for your convenience. If you have questions or require additional assistance, you may click the "Chat" button on the lower, left-hand side of the screen, and submit your question. Our help desk will respond as soon as possible.