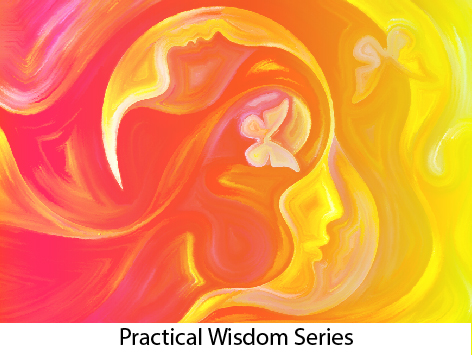 Emotional Intelligence Basics
This microcourse is included in a series of nine microcourses that can be bundled together into our Microcertificate in Practical Wisdom at a discounted price. Click here to learn more: PW Microcertificate. It is also included in our Microcertificate in UN SDG Impact. Click here to learn more: UN SDG Microcertificate.
Microcourse Description:
Welcome to our Emotional Intelligence microcourse. Emotional Intelligence is defined as a set of competencies demonstrating the ability one has to recognize his or her behaviors, moods, and impulses, and to manage them best according to the situation.
This microcourse will give you the tools you need to be emotionally intelligent in your workplace. An employee with high emotional intelligence can manage his or her own impulses, communicate with others effectively, manage change well, solve problems, and use humor to build rapport in tense situations. These employees also have empathy, remain optimistic even in the face of adversity, and are gifted at educating and persuading in a sales situation and resolving customer complaints in a customer service role.
Learning Outcomes:
By the end of this microcourse you should be able to:
define and practice self-management, self-awareness, self-regulation, self-motivation, and empathy;
understand, use and manage your emotions;
verbally communicate with others;
successfully communicate with others in a non-verbal manner;
identify the benefits of emotional intelligence;
relate emotional intelligence to the workplace;
balance optimism and pessimism; and,
effectively impact others.
Faculty: Various
Pricing:
Our shopping cart is simple and easy to understand. If you do not have a user account, you will be able to create one upon purchase. Save your username and password as you will need it to login to access course materials later. For more detailed, step-by-step instructions you can review our tutorial How to Purchase a Course. Again, if you experience any issues, please email our Registrar at registrar@ubiquityuniversity.org.
Microcourse Contact Information:
Microcourses are completely on-demand for your convenience. If you have questions or require additional assistance, click the "Chat" button down on the left-hand side of the screen, and submit your question. Our help desk will respond as soon as possible. Please do not email faculty directly with any technology or registration issues.
Single microcourses do not qualify for academic credit. However, enrolled students can add three microcourses together, purchase a Microcourse Credit Conversion option, pay the difference between the cost of the microcourses and a regular trimester course at their degree level and submit your reflection journals and a Final Creative Assignment for grading. For assistance with this, please email our Registrar at registrar@ubiquityuniversity.org.