Course Description:
The goddess Inanna's 5,000-year-old myth provides a rich glimpse of an era when humanity was in harmony with nature. Inanna as Queen of Heaven and Earth was prominently known for her sacred lyrics. They now offer an ancient perspective steeped in symbolic depth to include an emotional connection with nature, the wholeness of the Self, and the essence of non-duality.
We will begin her story with the trees. Inanna is a primordial fertility goddess embodied in human form. Her Sacred Marriage Rite flows with ecstatic wonder and thrives on the interconnection of the male and female – the sacred dance of nature – within a perspective of wholeness. We will learn of her challenges, rites of passage, and antagonists and confidants that test her psycho-spiritual development. These can provide identification with archetypes we ourselves can connect with to facilitate an exploratory understanding of the Self.
In this course, we will extricate Inanna's ancient story using C.G. Jung's psychological term the Individuation of the Self. To better understand the power of myth, we will use Joseph Campbell's four-part conceptual understanding to envision a new transformational story for our time.
Learning Outcomes
By the end of the course students should be able to:
Demonstrate understanding and be able to describe, evaluate and discuss the basic concept of identifying with myth and archetype during the course.
Identify an emotional connection with nature as a result of the course.
Effectively communicate verbally, and in writing, how the course may have changed and/or empowered relationships with others and with the Self.
Create a vision for humanity that encompasses the elements of nature and of sacred union with the Self, or that embodies a sense of purpose and is a result of connecting to the whole, and identify how this can manifest as a contribution to a smaller or broader collective with humanity at large.
Session Descriptions:
Session One: A Review of the Epic of Gilgamesh
Consumed by hubris, Gilgamesh dares to conquer the cedar forest instigating a separation from nature. When he returns and is approached by the goddess Inanna, he creates discord instead of union. In search of immortality, he sets out on a long, arduous journey to the depths of the underworld. Split from the divine feminine, he fails to achieve wholeness.
Session Two: A Review of the Myth of Inanna 
We begin with Inanna's impulse to save the tree and her connection to nature. Discovering her power, she creates and manifests important objects for the prosperity of her city. Yet she is tested, similar to a shamanic rite of passage, by her father, the God of Wisdom.
Session Three: Filled with a Vision, Inanna is Ready to Unite
The Sacred Marriage Rite is the joy of the masculine and feminine union bringing prosperity and protection to all. At one glance we discover beauty and union, in another we experience the dark depths when Inanna is called to visit her sister in the underworld in search of Dumuzi, her husband who has died.
Session Four: Restoring the Vision 
We will learn of Dumuzi's Return and a symbolic connection with nature and the seasons for balancing the light and the dark energies within the collective, and also within the Self. Co-creating a new vision for humankind, for the collective or for the whole Self.
Requirements for enrolled Degree students to earn 1 Credit:
Required Reading listed below

End of course essay regarding the learnings in this course using APA style.
For BA students – 6-9 pages in length

For MA students – 10-15 pages in length

For PhD students – 20-25 pages in length
Required Reading:
Epic of Gilgamesh (any of the many excellent translations)
Dianne Wolkstein and Samuel Noah Kramer, Inanna: Queen of Heaven and Earth
Karen M. Castle, Unveiling the Modern Goddess: Thru Symbolism, Chakras & Myth
Karen M. Castle, The Sacred Union: Connecting the Masculine and Feminine Withi
Pricing:
BA Level: $100
MA Level: $200
PhD Level: $300
Audit-No Credit: $80 (no credit, access to course materials only)
Our shopping cart is simple and easy to understand. If you do not have a user account, you will be able to create one upon purchase. Save your username and password as you will need it to login to access course materials later. For more detailed, step-by-step instructions you can review our tutorial How to Purchase a Course. Again, if you experience any issues, please email Veronica Saldias at registrar@ubiquityuniversity.org.
Faculty: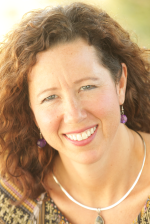 Karen "Mari" Castle, PhD, is a Holistic Health practitioner and Author of two books. After experiencing a dream of Inanna in 2001, Mari wrote two manuscripts, along with her doctorate dissertation, to spread Inanna's story to others. For the last decade, Mari has studied Ancient Wisdom, Transpersonal Psychology, Chinese Medicine, Acupuncture and has 15+ years experience with Shamanism and Holotropic Breathwork. She traveled internationally hosting workshops and sharing her knowledge of holistic medicine worldwide, with a special opportunity to work with Dr Andrew Weil on a Mindful Living project. She speaks widely about the collective of humankind reclaiming and healing their inner connection to the sacred feminine and masculine within, and restoring a connection with nature.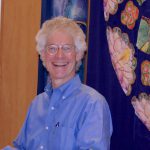 Jim Garrison, PhD, is the President of Ubiquity University. He has been studying spiritual traditions since childhood as the son of missionaries to China and Taiwan where he was able to delve into Eastern spirituality, particularly Buddhism and Taoism. His double Masters degree in the History of Religion and Christology at Harvard University and his doctorate on a Jungian analysis of ancient Judeo-Christian apocalyptic literature at Cambridge University enabled him to study texts across the spectrum of Axial religions and wisdom traditions. He has written numerous books, including The Plutonium Culture, The Darkness of God: Theology after Hiroshima, The Russian Threat, Citizen Diplomats, Civilization and The Transformation of Power, and America as Empire.
Archived Webinar Contact Information:
Archived Webinars are completely on-demand for your convenience. If you have questions or require additional assistance, you may click the "Chat" button on the lower, left-hand side of the screen, and submit your question. Our help desk will respond as soon as possible.