This microcourse is included in a series of nine microcourses that can be bundled together into our Microcertificate in UN SDG Impact. Click here to learn more: UN SDG Microcertificate.
Microcourse Description:
The 2030 Agenda for Sustainable Development and its 17 Sustainable Development Goals (SDGs) represent a paradigm shift in the world's development trajectory.  It is a radical departure from what has been and seeks to create a more sustainable world for current and future generations. Every individual and organization has the opportunity to transform our world into one that works for people and planet. This course will explore the UN SDGs, the systemic relationship between each of them and how you can make a positive impact by putting your passion into action. It will equip you with an understanding of the fundamental principles behind the 2030 Agenda, as well as complexity in integrating the social, environmental, and economic dimensions. This will allow you to contextualize the SDGs to your local contexts and personal interests, helping you develop concrete problem statements and action for contributing to the implementation, monitoring, follow-up and review of the SDGs until 2030 and beyond.
Learning Outcomes:
By the end of this microcourse you should be able to:
understand the nuanced history of the UN Development System and the process leading to the formulation, negotiation, and adoption of the 2030 Agenda and its SDGs;
articulate what each SDG is, comprehending its structure, strengths, and challenges, and how each SDG is a product of the interplay of the three dimensions of sustainable development;
gain practical and theoretical skills in analyzing the current challenges and emerging issues related to all the UN processes that impact the achievement of the SDGs; and,
able to take what you have learned about the SDGs, select one (or more) that is important to you, and develop a problem statement around it to use as you consider the development of potential solutions.
Faculty: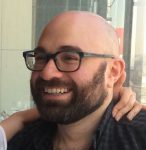 Christopher Dekki is a stakeholder engagement consultant for the UN Economic and Social Commission for Asia and the Pacific, supporting countries undergoing their Voluntary National Reviews. He has also worked for the UN Department of Economic and Social Affairs, coordinating national SDGs workshops, and supporting the HLPF. As the former Policy Analysis and Advocacy Officer of the Communitas Coalition, Chris has worked closely with many stakeholders to bridge policy gaps within sustainable development processes. He was also deeply engaged in advocacy in Habitat III. Finally, Chris is an adjunct professor of political science at St. Joseph's College in New York.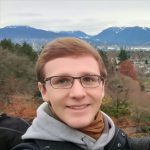 Ryan Kelly: A Graduate of Environmental Science and Environmental Philosophy, Ryan's interest lies primarily in Theology of Nature and the human undertaking to better understand our place in relation to those around us, human, animal, biotic, and inanimate.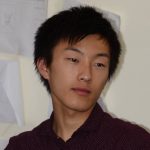 Hirotaka Koike is one of three Organising Partners and a former Global Focal Point for Habitat III within the UN Major Group for Children and Youth, coordinating the global youth engagement and advocacy in the UN and the Founder of the Japan Youth Platform for Sustainability which is the national youth platform to engage in international intergovernmental processes. He served as a member of the youth/students-roundtable on city future hosted by Kobe's city mayor. At the UN Environment Programme, his research was on environmental security and natural resource management in conflict society. His advocacy was centered around sustainable territorial development, inequality and its socio-environmental implication, power-distribution, and institutional framework of monitoring and accountability.
Moa M Herrgård, is a twenty-eight-year-old researcher and medical student at Karolinska Institute, Sweden. Since the age of fourteen, Moa has been engaged in community, national, and international youth-led policy advocacy. Her research, civic and policy engagement is all related to the nexus between humanitarian actions and resilience, and how resilient investments reduce the need of humanitarian actions and create a s sustainable development. At the age of twenty-four she become engaged within the United Nations Major Group for Children and Youth (UN MGCY). She started of as the facilitator for youth engagement in the intergovernmental negotiations of the Sendai Framework for Disaster Risk Reduction. Today she is one of the three organising partners of UN MGCY, with a specific focus on liaison with the Interagency Network on Youth Development.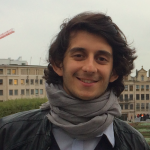 Donovan Guttieres is one of the Organizing Partners for the UN Major Group for Children and Youth (MGCY). From 2016 to 2018, he helped establish and was focal point of the MGCY's Science-Policy Interface Platform, aimed at enhancing participation of young people in the science, technology and innovation policy discussion throughout the UN system. Donovan graduated from Boston University with a B.S. in Biomedical Engineering in 2016, with a focus on global health technologies. He recently completed an M.S in Technology and Policy within the Institute for Data, Systems, and Society at MIT. He has done research in various global health and clinical research groups, while staying actively engaged in youth-led organizations such as Engineers Without Borders, the Science Policy Initiative at MIT and others.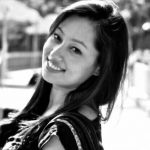 Jolly Amatya is a young professional from Nepal. She currently serves on the Secretariat of United Nations Major Group for Children and Youth (UN MGCY). In addition to being very engaged in the youth space at the UN, she is also the Executive Director of Sustainable Fish Farming Initiative (SFFI), a social enterprise that creates sustainable livelihoods for women by providing training, micro loans, and required assistance to develop cooperatives positively impacting families in rural Nepal. Through her work with the international community, the National Youth Council (she is the UN focal point), local youth groups, and the Alliance for Disaster relief, she has worked with national and local authorities in coordinating and facilitating relief, recovery and reconstruction projects during the 2015 Nepal earthquake and 2017 Nepal Floods. She serves as the Honorary Tourism Ambassador for Sustainable Development under the Ministry of Culture and Tourism Nepal. She has also been serving on the Board of Directors for the US National Committee for UN Women, New York Chapter. She has recently been recognized by the "National Youth Award" by the Government of Nepal (Ministry of Youth) & "Champions of Change" by the US National Committee of UN Women.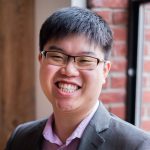 Steve Lee is a climate change activist, a policy advocate to the United Nations, and a global speaker. He is the Executive Director of FES (Foundation for Environmental Stewardship) and its 3% Project, which mobilizes 1,000,000 Canadian youth – that's 3% of Canada – through 5 national tours across 600 schools. It provides youth-friendly and holistic education on climate change and empowers them to take action on solving climate change in their local communities today. Steve has represented the Canadian youth on the issues of Climate Change, Sustainable Development, and Youth Empowerment at over a dozen international forums including G8 Summit, NATO, Facebook, UNEP, UNESCO, UNICEF, and World Bank. He currently serves as the Capacity Building Officer in the Secretariat of the United Nations Major Group for Children and Youth (UN-MGCY).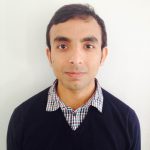 Aashish Khullar is one of the former Organising Partners (OPs) of the United Nations Major Group for Children and Youth, now on the board of Children's Youth International, the legal entity of the UN MGCY. His thematic work includes research in environmental and ecological economics, looking at integration of environmental variables in economic analysis in the context of a steady state economy. He is a StartingBloc fellow. He is originally from New Delhi and is currently based in Boston.
Introduction Video:
Pricing:
Our shopping cart is simple and easy to understand. If you do not have a user account, you will be able to create one upon purchase. Save your username and password as you will need it to login to access course materials later. For more detailed, step-by-step instructions you can review our tutorial How to Purchase a Course. Again, if you experience any issues, please email our Registrar at registrar@ubiquityuniversity.org.
Microcourse Contact Information:
Microcourses are completely on-demand for your convenience. If you have questions or require additional assistance, click the "Chat" button down on the left-hand side of the screen, and submit your question. Our help desk will respond as soon as possible. Please do not email faculty directly with any technology or registration issues.
Single microcourses do not qualify for academic credit. However, enrolled students can add three microcourses together, purchase a Microcourse Credit Conversion option, pay the difference between the cost of the microcourses and a regular trimester course at their degree level and submit your reflection journals and a Final Creative Assignment for grading. For assistance with this, please email our Registrar at registrar@ubiquityuniversity.org.
The rules guiding our assignment collection and grading process can be found here: Ubiquity University Grading Policy