Ubiquity University is proud to announce our new Independent Study course partnership with HeatherAsh Amara and the Warrior Goddess Training Circle which can earn you up to 8 Academic Credits toward your Ubiquity BA, MA, or PhD program. Through this special relationship, you can bypass the waiting list and sign up for the program directly:
This opportunity gives you the chance to study with Toltec teacher and ritualist, HeatherAsh Amara and her team of advanced apprentices as we explore teachings from the wisdom traditions of European earth-based spirituality, Buddhism, and the Toltecs.
The Warrior Goddess Training Circle's CREATIVE LIBRARY contains recorded classes of our best Warrior Goddess courses with HeatherAsh and the Warrior Goddess mentors. Topics covered include: Reclaiming energy from the past, staying grounded during change, setting open-hearted boundaries, and speaking your truth. For more information and a complete description, please click here to visit the Warrior Goddess Training Circle.
They have combined their four most powerful online classes for you to explore at your own pace. By completing all four and turning in your post-paper regarding your learnings, you can import them into Ubiquity for 8 credits.
Integrity: The foundations of being a Warrior Goddess
Ignite: Rebirth yourself with the most potent tools for complete transformation from the inside out
Impeccability: How to be your best Warrior Goddess self in service to others (without caretaking or burnout)
Unbroken: An intimate journey for those going through divorce or separation.
To obtain academic credit for this independent study opportunity, you will need to pay our normal tuition rate in addition to the fee charged by Warrior Goddess Training Circle, and turn in your post-paper for grading. If you would like to import this course for credit, please contact our Registrar at registrar@ubiquityuniversity.org and they will send you a separate Ubiquity University invoice. Cost: BA students – $800, MA students – $1,600 and PhD students – $2,400.
Requirements for enrolled Degree students to earn 8 Credits:
End of course essay on describing the impact on your life from studying this material
For BA students – 6-9 pages in length
For MA students – 10-15 pages in length
For PhD students – 20-25 pages in length
Faculty: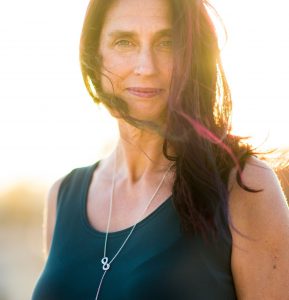 HeatherAsh Amara is the author of the bestselling Warrior Goddess Training series, The Seven Secrets of Happy and Healthy Relationships with don Miguel Ruiz Jr., and The Warrior Heart Practice. For the past seven years, she co-facilitated (with Will Taegel and Judith Yost) the annual Wisdom School journey to Teotihuacan, Mexico. She is currently working on her PhD through Wisdom School. She is dedicated to inspiring depth, creativity, and joy by sharing the most potent tools from a variety of world traditions. HeatherAsh studied and taught extensively with don Miguel Ruiz, author of The Four Agreements, and continues to teach with the Ruiz family. Raised in Southeast Asia, HeatherAsh has traveled the world from childhood and is continually inspired by the diversity and beauty of human expression and experience. She brings this open-hearted, inclusive worldview to her writings. Visit her at heatherashamara.com
Contact Information:
All partner courses are completely on-demand for your convenience. If you have questions or require additional assistance regarding the partner course itself, please contact the course provider directly. If you have questions regarding acceptance for credit or final papers, you may click the "Chat" button on the lower, left-hand side of the screen, and submit your question. Our help desk will respond as soon as possible.
Information about how we process refund or cancellation requests can be found here: Refund and Cancellation Policy.