Ubiquity University is proud to announce our new course partnership with Nadia Manzoor and her course, "The You Effect." To register for this course, please use this special link to go straight to the course registration page. This course is free for UU students and is meant to enhance your self-mastery pathway.
Course Description:
Despite the success she has had, the single most important thing that Nadia has learned in her life is that success and happiness don't come from any external things in themselves. She believes that they come first and foremost from finding peace and alignment within yourself. In exactly who you are and where you are at this very moment. Which is why she created The You Effect – to empower young women with a foundation in the inner work that she believes is needed to truly succeed as a human being in this world.
Her hope is that a better internal world for each one of us will lead to a better external world for us all.
Learning Outcomes:
The heart of The You Effect is to help people to find a better feeling place, to help them with their every day challenges, and ultimately to get more out of life.
It sets out to introduce people to tools which can help them to, i) find peace in every version of now; and ii) get to where they want to be, but crucially then to enable them to get more out of being there.
The You Effect will examine feelings, forgiveness (of self as well as others), fears and attracting what we want to achieve.
A Special Message from Nadia
What is the You Effect?
The You Effect is modern day philosophy – an approach to living – designed to take you on a two week journey inwards, with the intention of helping you to get more out of life.
How much time will it take?
For the next two weeks, I ask that each day you carve out just 30 – 45 minutes (depending on the day) to dedicate to yourself. The exact durations are set out in the timetable, but if you can make time to spend longer on the exercises or doing further research then please do. The more you put in, the more you will get out. I would recommend you do the two weeks continuously.
What do I do each day?
The timetable breaks everything down. Every day there are videos to watch or audios listen to. There are also various exercises to do. Sometimes there are guided meditations, sometimes I will
ask you to pause to do something which I will explain within the audio. There are sometimes 'further exercises' which are not required, but I would recommend you do them if you can. It's tempting to skip or rush the exercises, especially as some will feel uncomfortable or pointless – but just for these two weeks why not give this your all?
Can I listen from anywhere?
Yes, but a quiet and private space, where you feel comfortable is the best environment. But you don't need to be at a desk – if you feel like listening lying in the grass outside or snuggled up in bed, then please do! Be in nature if you can.
What do I need?
You just need the videos/audios for that day and your undivided attention whilst you're listening. There are slides which you may wish to have on hand, but we won't be turning through them – they are more for you to have as a reference point in the future. Please have a notebook and pen that you just love writing with for the exercises. On days 4, 5, 6, 11 and 14 you may want to have a device to play some background music on.
What shall I wear?
I know you're just doing this from home, but wear something that you feel really good in. Yoga gear or a ball dress. Anything goes. On day 4 there will be some movement, so please wear something that you're comfortable moving in.
Should I take notes?
The slides (which contain a summary of the instruments covered in the appendix) are for you to keep. Therefore, detailed note taking is not necessary. However, you may want to write down key
ideas and phrases that speak to you and I encourage you to do so. You will also need a notebook for the written exercises.
Can I record the videos?
I'm happy for you to record the mediations – but for personal use only.
Still got questions?
Please email me directly – theyoueffect@gmail.com
Faculty: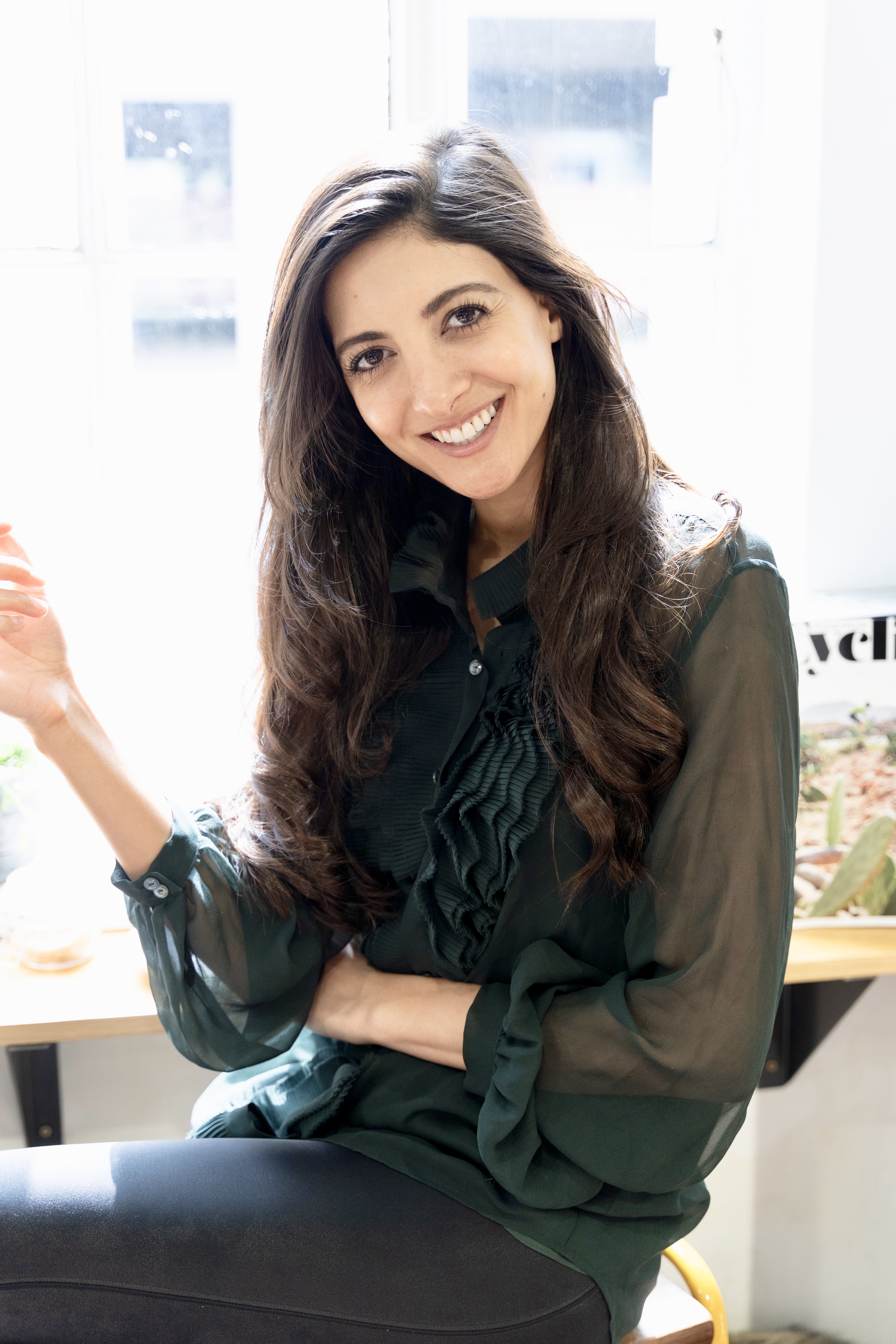 Nadia Manzoor – Nadia, described by Forbes as "Finance's Number 1 Rising Star", is a Partner of boutique investment management firm, S. W. Mitchell Capital. She also sits on the board of FTSE-250 company, J.P. Morgan American Investment Trust, as a Non-Executive Director. In 2016, Nadia made history as she became the youngest woman to sit on the board of a company listed on the Main Market of the London Stock Exchange. She is half the average non-exec age. In 2018, she was named as one of Management Today's "35 Under 35" (Millennials to watch) in The Sunday Telegraph and won the "Rising Star Award" at the Investment Week Awards for Women in Finance. Nadia is passionate about creating a more inclusive culture in the investment profession – she serves as an Ambassador for the Diversity Project and is an avid supporter of the Investment 20/20 initiative and UN Women. Most recently she was asked for an opinion on the topic by the Financial Times' wealth management publication, FT Adviser. Nadia started her career in 2009 as a corporate lawyer at Slaughter and May. Nadia is a Scholar at the University of Cambridge, where she read Law.
Contact Information:
All partner courses are completely on-demand for your convenience. If you have questions or require additional assistance regarding the partner course itself, please contact the course provider directly.