Photo credit: Claire RyleGarrison
The Medicine of Poetry: A Prescription for our Times
Workshop Description
At this pivotal moment in history, there is a paradoxical urgency to slowing down, focusing on what matters most, looking into each other's eyes, and speaking the truth. Poetry is the language of the innermost self, where the grit of our humanness meets the grace of our vastness. Hearing and speaking it aloud can literally change brain chemistry and thus dissolve painful patterns of thought, feeling, and physiology, aligning us with what is innocent, intimate, and holy within. This invariably ripples out to touch and transform the world around us.
Kim has innovated unique techniques of working with the Zoom video platform that allows for a lush immersion in music, poetry, movement, and connection. This is not 2.5 hours entrained to your device. It is an inner journey that will intentionally disrupt your 'screen time' because the primary focus is deep listening within.
Please join us as we call on the ancient power of poetry and music to awaken and heal ourselves, our communities, and the planet. It is not necessary to read, write, or even like poetry to participate and derive benefit from this course!
—
Our shopping cart is simple and easy to understand. If you do not have a user account, you will be required to create one upon purchase. Save your username and password as you will need it to login to access course materials later. For more detailed, step-by-step instructions you can review our tutorial How to Purchase a Course. Again, if you experience any issues, please email Veronica Saldias at registrar@ubiquityuniversity.org.
Faculty: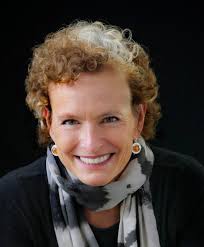 Kim Rosen, MFA has awakened listeners around the world to the power of poetry to heal and transform individuals and communities. She is the author of Saved by a Poem: The Transformative Power of Words. Her work has been published in O Magazine, The Sun Magazine, Spirituality and Health Magazine, The Huffington Post, Feminist.com, among others. In 2010 she founded the Safe House Education (S.H.E.) Fund to give Maasai girls who have fled Female Genital Mutilation (FGM) and Early Childhood Marriage an opportunity to go to college and transform the oppression of women in their families, their tribe, and the world.
Archived Workshop Contact Information:
Archived Webinars are completely on-demand for your convenience. If you have questions or require additional assistance, you may click the "Chat" button on the lower, left-hand side of the screen, and submit your question. Our help desk will respond as soon as possible.
Information about how we process refund or cancellation requests can be found here: Refund and Cancellation Policy.