The Astrology of 2021: Moving through Fear into the New Paradigm
Workshop Description
The cosmos and the psyche mirror each other, as above, so below, thus humankind has long looked to the stars for greater meaning and clearer direction on our collective journey of awakening. 2020 saw the great conjunction of Saturn and Pluto that spelled the dissolution of old structures, personal and societal, and the conjunction of Jupiter and Saturn bringing the possibility of a new more inclusive paradigm. 2021 is no less potent with Saturn and Uranus coming into aspect, causing friction between our old and the new ways of being. In this time of crisis and hope it can be especially illuminating to follow the archetypal messages from the heavens.
During the year-long tug of war, we can be pulled between past and present, between fear of change and a powerful longing for freedom. We will delve into the dilemmas represented by these configurations as well as the other celestial events of the year. In her workshop on the Astrology of 2021, Lynn Bell will share principles and insights that will guide our experience over the next 12 months.
Faculty: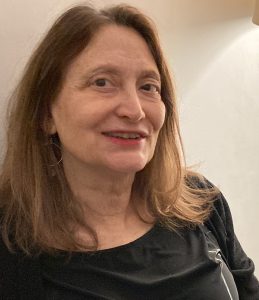 Lynn Bell Lynn Bell has been an astrologer for four decades. She is a Paris-based consulting astrologer, a teacher, lecturer, and author. She has been a keynote speaker at astrology conferences all over the world. She was on core faculty for The New Chartres School from 2006 to 2014, and taught for many years in Caroline Myss's Sacred Contracts program. A long-time tutor for the Centre for Psychological Astrology in London, she now teaches online for Astrology University and Mispa, and has been a guest tutor at the Faculty of Astrological Studies summer retreat in Oxford, and has traveled widely for her teaching. In 2016 she was given the Charles Harvey Award for exceptional service to astrology.
Pricing:
Our shopping cart is simple and easy to understand. If you do not have a user account, you will be able to create one upon purchase. Save your username and password as you will need it to login to access course materials later. For more detailed, step-by-step instructions you can review our tutorial How to Purchase a Course. Again, if you experience any issues, please email our Registrar at registrar@ubiquityuniversity.org.
Archived Workshop Contact Information:
Archived Webinars are completely on-demand for your convenience. If you have questions or require additional assistance, you may click the "Chat" button on the lower, left-hand side of the screen, and submit your question. Our help desk will respond as soon as possible.
Information about how we process refund or cancellation requests can be found here: Refund and Cancellation Policy.