Workshop Description:
Live Nano course: Jan 21 at 10:00 AM – 12:00 PM PST  / 7 -9 PM CET on Zoom.
The Astrology for 2023: Feeling our way Forward 
In a world of shifting boundaries, we are asked to feel our way forward without knowing exactly where we will end up. After a period dominated by Saturn's tight controls, by endless rules and precautions,  2023 gives way to a confusing ride on successive waves of change. Who can make sense of such a world, without being emotionally overwhelmed?  As the larger axis of power shifts, some of us can feel cast adrift . But this is the beginning of magical insight and the mystic's understanding. We will find refuge in our common connections, in the friendships of the heart.
By the end of this course you should be able to:
Understand the astrological patterns for 2023
Be empowered to evaluate world events and personal experiences more comprehensively within the context of planetary alignments.
Faculty: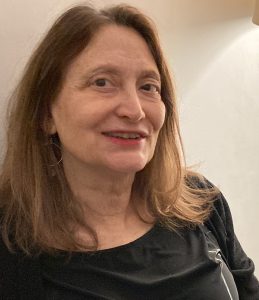 Lynn Bell has been an astrologer for over four decades, with an archetypal, psychological and spiritual approach to Astrology, She has spoken at most of the major conferences in the world and loves the work of decoding shifts in the larger Cosmic signatures. A long time tutor for the CPA in London, she teaches on line for Astrology University and MISPA, and sees clients in Paris and online. Her classic book on Solar Returns, Cycles of Light, has just been republished along with a series of webinars on the same theme. She also also taught  for Caroline Myss, most recently in a series on the nodes  "Being Swallowed by the Dragon" She was one of the original faculty for Ubiquity University's New Chartres School   www.lynnbellastrology.com
Our shopping cart is simple and easy to understand. If you do not have a user account, you will be able to create one upon purchase. Save your username and password as you will need it to login to access course materials later. For more detailed, step-by-step instructions you can review our tutorial How to Purchase a Course. Again, if you experience any issues, please email our Registrar at registrar@ubiquityuniversity.org.
Information about how we process refund or cancellation requests can be found here: Refund and Cancellation Policy
Archived Workshop Contact Information:
Archived Webinars are completely on-demand for your convenience. If you have questions or require additional assistance, you may click the "Chat" button on the lower, left-hand side of the screen, and submit your question. Our help desk will respond as soon as possible.