Course Description:
The course is complementary to the Integral Transpersonal Counseling course (ITC) and can be followed independently or in continuity with ITC. It introduces you to, and deepens the theme of, the archetypes of consciousness in Jungian analytical psychology, mythology and transpersonal vision in Biotransenergetic epistemology.
This knowledge in the course will pass through the phenomenological study of transpersonal archetypal structures, through mindfulness practices, videos in order to: master the inner experience, improve the awareness of themselves and integrate the archetypal dimension into the counseling relationship.
Biotransenergetics (BTE), as a discipline inspired by Transpersonal Psychology, provides us with tools to master the inner experience and understand the "archetypal codes" in which it expresses itself. It encourages us to disidentify from biographical content, from the contingent forms that inner qualities can take, because every life event, like every phenomenal form that takes on an archetype, is always fluctuating and changing. The practices of BTE create the conditions to meet the archetype in a direct way as a living inner experience. They promote a deep understanding that comes from the self, conveyed by the different archetypal qualities in particular on the exploration of specific archetypes in Brazilian shamanism (Orixàs).
Learning Outcomes:
By the end of this course you should be able to:
Understand the epistemological basis of the transpersonal vision.
Understand the meaning of archetypes in Jungian psychology and biotransenergetics.
Recognize the phenomenology of archetypes in manifestations of collective consciousness and individual characters.
Identify trans-cultural, universal and transpersonal aspects of archetypes in different traditions.
Recognize archetypes as ordering principles of inner experience.
Use archetypes as evolutionary allies in transpersonal counseling.
Faculty: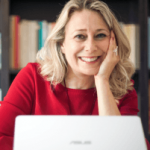 Simona Vigo has a Master's Degree in Philosophy at the State University of Milan. She is a transpersonal counselor and counselor trainer and graduated from the Integral Transpersonal Institute (ITI) in Milan. In Italy she is member of AssoCounseling (Professional Association of Counselor category). She is a biotransenergetic teacher and tutor supervisor of the Integral Transpersonal Counseling Training in ITI. She is also trainer in BteBodyMindWork (psycho-bodily awareness and dynamic mindfulness practices). She practices as a counselor with an integral-transpersonal approach in individual and group settings. She conducts workshops aimed at discovering and consolidating Soft Skills to promote awareness and the expression of their talents. In particular she works in counseling supporting for the ONLUS Hospital Volunteers Association (AVO) in Sesto San Giovanni (Milan). During the Master Degree in Philosophy, she deepened her studies in humanistic and archetypal psychology both through university courses and numerous theoretical-experiential masters and personal analysis paths. During the training in Transpersonal Counseling she worked on the study of ancient spiritual traditions, in particular related to shamanism. She is founder of the Integral Transpersonal Writing (ITW), an innovative method of writing which integrates techniques of awareness and breadth of consciousness with the philosophical and transpersonal vision. Since 2019 ITW has become a course of Integral and Transpersonal Writing for Integral Transpersonal Institute in the ITI Writing Unit, of which she is responsible. Previously she carried out publishing activities at the Apogeo Srl publishing house for some years first as a collaborator and then as an employee. Then, for ten years, she was chief curator and responsible for the Agorarte SRL Contemporary Art gallery. Responsible for the related editorial series, author of the drafting of all the critical texts relating to the artists and the curatorship of the exhibitions in Milan and Buenos Aires.
Course Modalities:
Non-Credit Options
Lite Level – This course is delivered on-demand with no faculty interaction and is perfect for lifelong learners who want to go at their own pace and who are not interested in academic credit but still want to experience the course.
Audit-No Credit – If you would like to participate when this course is offered in our Live Virtual Classroom mode, you may attend the live faculty webinars but will not be required to submit assignments for credit.
If you take a few courses and decide you want to officially enroll in a degree program, you can gain academic credit for Lite versions or Audit-No Credit versions by paying the difference between these course fees and a normal academic fee, successfully completing quizzes, submitting your reflection journals, and delivering a Final Creative Assignment that will be graded.
For-Credit Options
Live Virtual Classroom: Study that takes place within Ubiquity University, in which Ubiquity academic coursework is accomplished through attendance in Live Webinars, with faculty and student interaction being a part of the Live Webinar content. To receive academic credit, you must not miss more than 3 live sessions, you must complete the quizzes and submit any other required assignments (if any), and a final creative assignment for grading at the degree level you are enrolled in.
Internal Online Independent Study: Study that takes place within Ubiquity University, in which Ubiquity academic online coursework is engaged in independently on one's own and does not include faculty interaction. To receive academic credit, you must complete the quizzes and submit your reflection journals and final creative assignment for grading at the degree level you are enrolled in.
The rules guiding our assignment collection and grading process can be found here: Ubiquity University Grading Policy
Our shopping cart is simple and easy to understand. If you do not have a user account, you will be able to create one upon purchase. Save your username and password as you will need it to login to access course materials later. For more detailed, step-by-step instructions you can review our tutorial How to Purchase a Course. Again, if you experience any issues, please email Veronica Saldias at registrar@ubiquityuniversity.org.
Information about how we process refund or cancellation requests can be found here: Refund and Cancellation Policy
We allow students at all academic levels to participate in our online courses. However, those students who are enrolled in MA or PhD programs are expected to offer a more sophisticated analysis on reflection tasks, writing assignments, and in the final creative assignment. You will be graded commensurate with your degree level. Except for the Final Creative Assignment, word counts are offered as guidelines. If you need to exceed the word counts to submit an MA or PhD level response, you may feel free to do so as long as the word count expansion is reasonable and necessary.
Course Contact Information:
Live Virtual Classroom macrocourses are delivered by faculty in live Zoom sessions. You will have a course facilitator who is available to answer questions and offer additional assistance and that information will be provided to you upon registration. Please do not email faculty directly with any technology or registration issues.
For on-demand lite or Internal Online Independent Study versions, click the "Chat" button down on the left-hand side of the screen for any technical issues or questions you may have about the content.