Dates: Sunday, November 19 to Thursday, Nov 23, 2023
Format: In-person Residential Conference – Broughton Sanctuary – Skipton, Yorkshire, UK; Recordings of 2022 available here; Recordings of 2021 available for purchase here
Faculty: David Vernon, Wolfhardt Janu, Krista Stanley, David Luke, Kirsty Allan, Marc Wittmann, Peter Merry and others
Available for lifelong learners or Academic Credit: Bachelors- 4 credits, Masters – 4 credits; Doctoral – 4 credits
Wyrd Scientists Awarded Prize by Institute of Noetic Science for showing how consciousness exists beyond the brain! Hear all about it and meet them in-person at Science and Consciousness 2023!
CLICK HERE FOR THE LATEST PROGRAM (coming soon)
The most enlightening course I've ever been on. Connection between Science & Consciousness is the way forward….. Go and get involved!
Science and Consciousness 2023: Wyrd Time
Have a direct experience of your mind influencing the world around you with technology developed at Princeton University

Take part in a Remote Perception experiment where you send and receive information from other people outside of time and space

Experience sending healing information in the present and feeling it arrive later
Join a collective experiment in what it would be like to assume our interconnectedness is the norm

Meet and engage with scientists and researchers in the domain of consciousness studies

Learn how we are fundamentally interconnected and why that is so critical for our times today

Enjoy the beautiful and transformative Broughton Sanctuary, with its stunning nature and transformational Avalon spa and retreat centre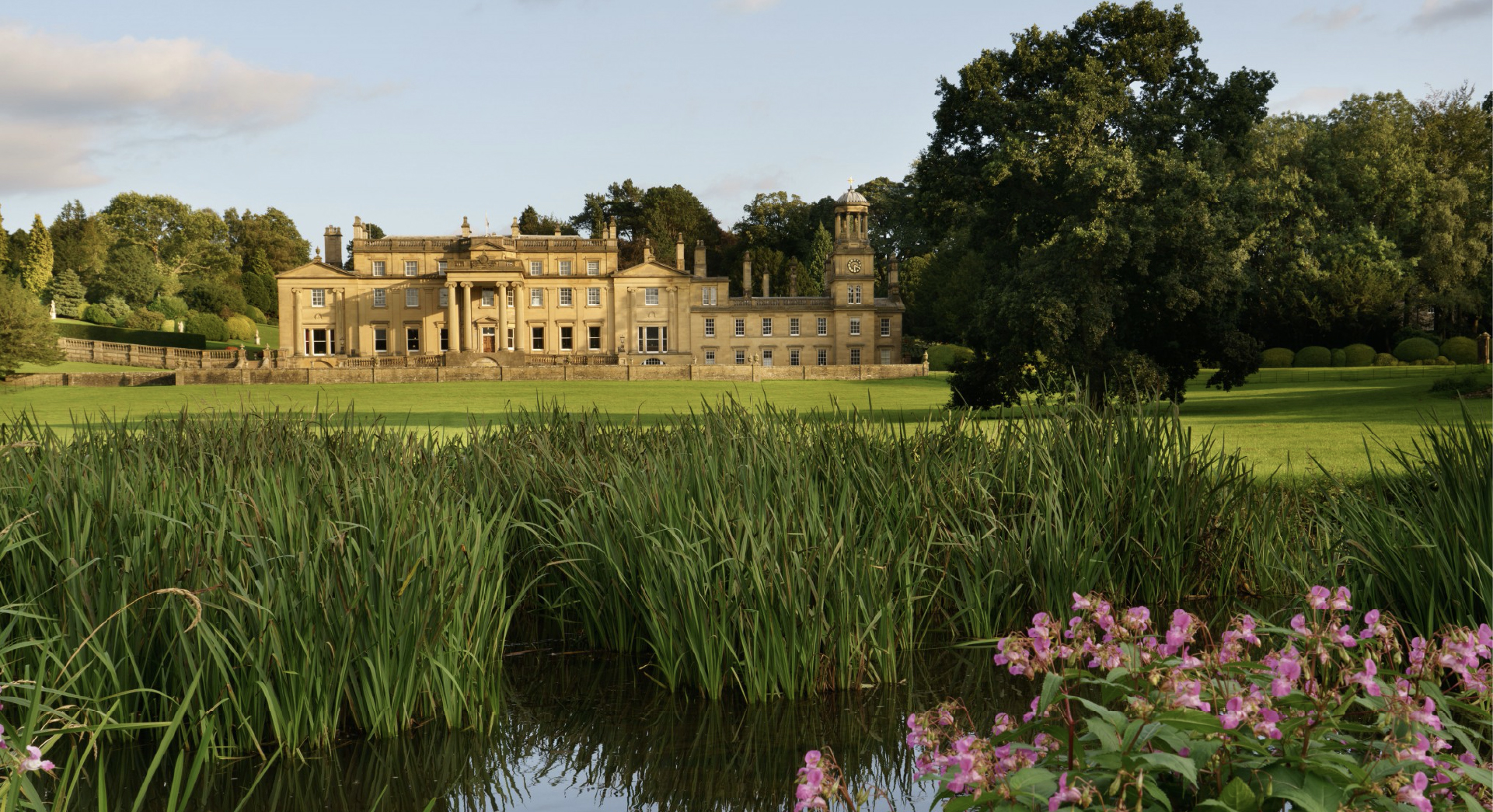 Course Description:
Following the success of the first two events of Science and Consciousness in 2021 and 2022, it is happening again in 2023, this time with a focus on the wyrd nature of time. What are the conditions under which we experience time in a non-linear way? How can we explain those experiences? What is the relevance of wyrd time to making a positive difference in the world?
Wyrd is the Anglo-Saxon concept for the interconnected web of all things, and was very familiar to the people who lived in Yorkshire, the home for the event. As the latest science is demonstrating and ancient wisdom traditions have long stated, interconnectedness is a fact and we humans are deeply connected to the world around us. Our ability to both understand, experience and engage co-creatively with the rest of the Earth's expression is critical to our successful navigation of this great transition, with increasing wholeness, vitality and resilience. Bridging the traditionally polarised worlds of consciousness and science is critical if we are going to bring holistic understanding and practice into the mainstream.
The defining challenge that humanity faces is remembering that interconnectedness with each other and the rest of life on Earth. Over a period of 28 years Brenda Dunne and Bob Jahn carried out experiments at Princeton University to explore how we interact non-locally with the world around us – from picking up information to impacting otherwise random events with our intention. They proved beyond statistical doubt that we are indeed interconnected at the informational energetic level, and can interact outside of the standard parameters of time and space. Their findings radically disrupt the absolutism of the mainstream scientific paradigm and illustrate how the teachings of many of the wisdom traditions can now be validated through scientific research.
Broughton Sanctuary now hosts the equipment that was used for that research at Princeton and is making it available for visitors to experience first-hand how their heart and mind directly impact the world around them. Join some of the world's top scientists, academics and practitioners to share how their work backs up what was discovered at Princeton – that we are fundamentally connected with the world around us.
This conference will include talks and discussions with these leading authorities in the field, as well as experiential exercises using the latest technology and interaction with the beautiful natural surroundings at Broughton. Join us as we tell and experience the story of our interconnectedness, from new science to ancient wisdom – and together build the worldview and practices that will enable us all to thrive into the future.
This course qualifies for 4 credits for enrolled Ubiquity Students.
Speakers, experts and facilitators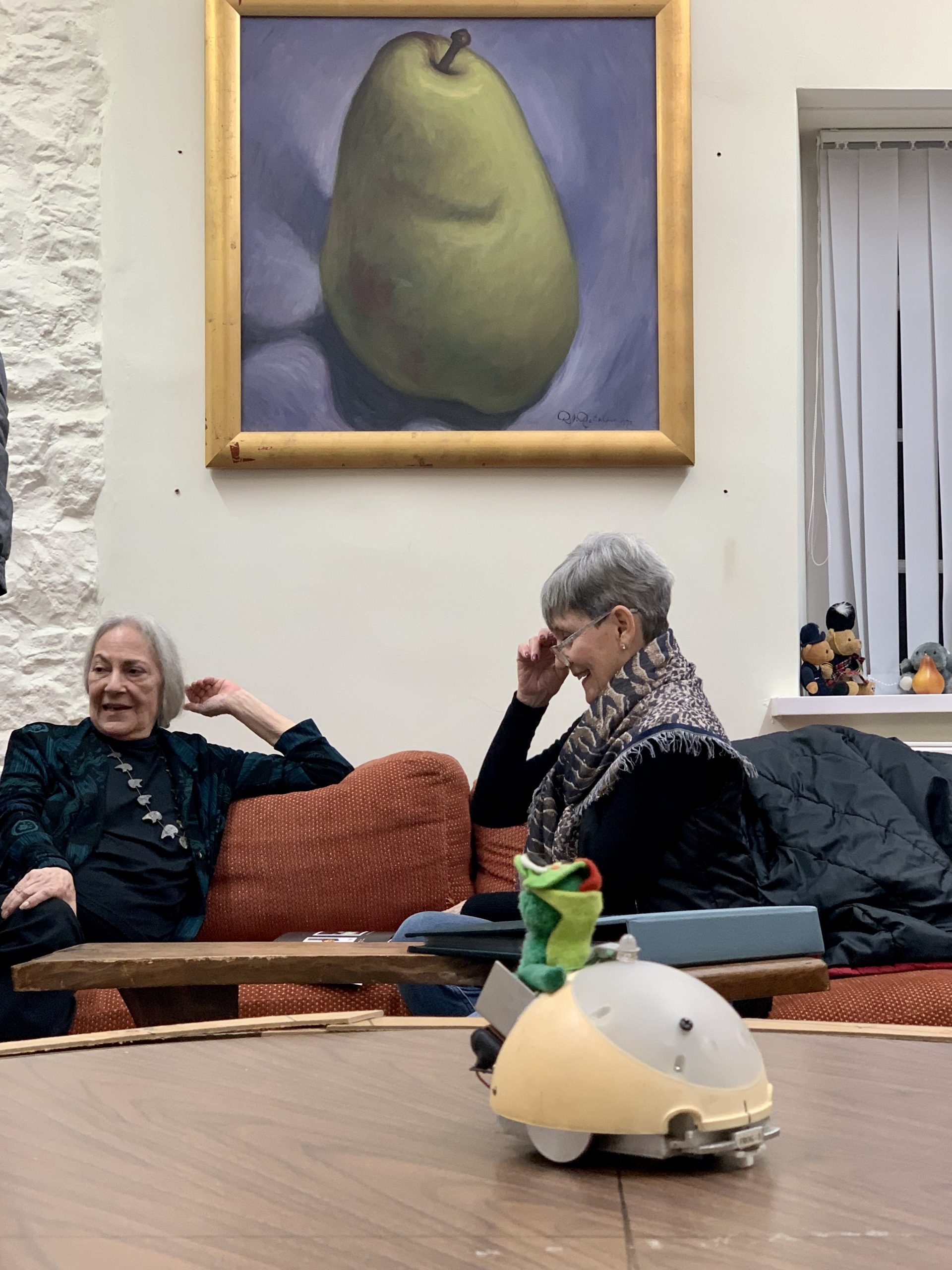 Dr Marc Wittmann, researcher on time perception
Dr David Vernon, researcher and professor in Neuropsychology, Brain and Mind and Anomalous Cognition
Dr Paula Petry, a shamanic journey through time
Jim Hickman, early pioneer in parapsychology and Soviet-US relations
Dr. David Luke, Associate Professor of Psychology, University of Greenwich; Honorary Senior Lecturer at the Centre for Psychedelic Research, Imperial College London
Dr. Krista Stanley, medium; will run a dream group
Prof. Bernard Carr, Professor of mathematics and astronomy at Queen Mary University of London
Kirsty Allan, PhD student in exceptional human experiences
Dr Steve Taylor, author on time, lecturer
Dr. Wolfhardt Janu, inventor and expert in consciousness technology
Dr. Peter Merry, Ubiquity University, author, co-founder The Wyrd Experience
Dr. Jeff Dunne, Director of ICRL
Prof. Chris Roe, Northampton University, President of the Society for Psychical Research
Advaitananda, former nuclear physicist, scientist, author, scholar, and teacher of yoga and meditation
HH Khedrupchen Rinpoche, Founder and incumbent President of Khedrup Foundation, Head of Sangchen Ogyen Tsuklag Monastery
Dr. Vicente Arraez, Intensive Care Units expert, President of Metta-Hospice Foundation, REG project on dying
Paris Ackrill, founder Avalon, co-founder The Wyrd Experience
Dr. Vasileios Basios, Senior Research in Physics and Complex Systems
Dr. Calen Rayne, founder of Earth Shamans
Nish Dubashia, author The Unity of Everything, researcher in comparative religion and mysticism
Adam Malone, use of REG technology to personalise divination in Virtual Reality
Present in other ways:
Dr. Brenda Dunne, headed the Princeton Engineering Anomalies Research, founder International Consciousness Research Laboratories (ICRL)
This event will challenge you on many levels, and at the same time allow you to ask questions that you have never thought of or dreamed of. You will come away with a different perspective on life.
The Location
Participants will be staying at Broughton Sanctuary, set in the beautiful countryside of the Yorkshire Dales. With 2,500 acres of moors and woodlands, a spa and retreat centre, historic house and cozy cottages, and many facilities for outdoor activities, it is the ideal place to be exploring reconnection!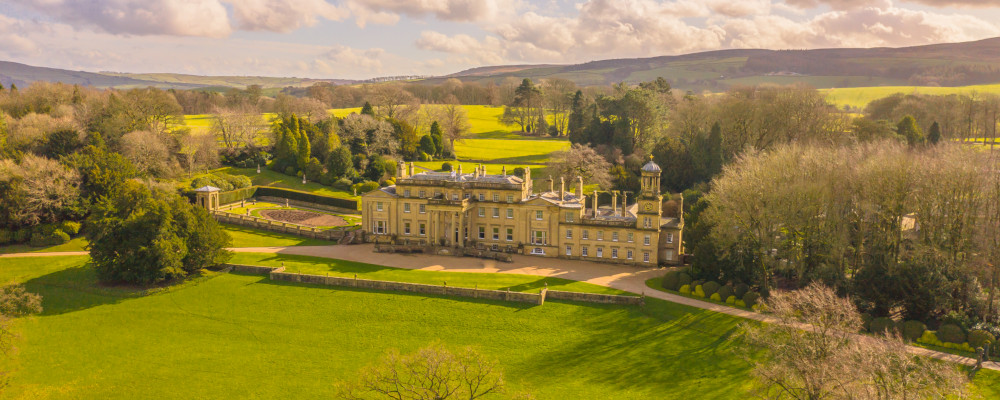 Broughton Hall is the most beautiful environment for learning and connecting.
Travel
The Broughton Sanctuary is easily accessible by plane, car and public transport:
3 miles from Skipton Railway Station
24 miles from Leeds Bradford Airport
55 miles from Manchester Airport
For more info and maps see https://www.broughtonsanctuary.co.uk/contact
Board and Lodging
Booking information to come for Board and Lodging.
(The program is booked here on the Ubiquity site and accommodation will be available through Avalon at Broughton)
Pricing:
Conference Fee: GBP 599 / 745 US Dollar (excluding travel, board and lodging expenses).
Should course or accommodation costs prevent you attending, please email petermerry@ubiquityuniversity.org as we may have some scholarship funds available.
If your star is guiding you here, follow it.
Questions: Please do not email faculty directly with any technology or registration issues. If this is your first time purchasing from us, or you need a refresher, we suggest you review our tutorial How to Purchase a Course. If you do not have a user account, you will be required to create one upon your initial purchase. Save your username and password as you will need it to login to access course materials later and to make purchasing faster in the future. If you need technical assistance you can use the chat button located at the bottom, left-hand side of the screen and you can also email our Registrar, Veronica Saldias at registrar@ubiquityuniversity.org.
Information about how we process refund or cancellation requests can be found here: Refund and Cancellation Policy
Extra Information for Ubiquity University Students
This course qualifies for 4 credits for enrolled Ubiquity Students. To obtain academic credit for this independent study opportunity, you will need to pay our normal tuition rate in addition to the fee charged by the Science and Consciousness Conference, and turn in your post-paper for grading. If you would like to import this course for credit, please contact our Registrar at registrar@ubiquityuniversity.org and they will send you a separate Ubiquity University invoice. Cost: BA students – $400, MA students – $800 and PhD students – $1,200.
Requirements for enrolled Degree students to earn 4 Credits:
This course qualifies as an Independent Study Option for Ubiquity University Students.
Required Reading/Watching
Jahn, B. & Dunne B. (2011). Consciousness and the Source of Reality. Princeton, ICRL Press
Dialogue with Brenda Dunne – How Interconnected Are We? The Princeton Engineering Anomalies Research and its Implications
End of course essay describing the impact on your life of studying this material
For BA students – 6-9 pages in length
For MA students – 10-15 pages in length
For PhD students – 20-25 pages in length
The rules guiding our assignment collection and grading process can be found here: Ubiquity University Grading Policy