Course Description:
This course takes a philosophical deep dive into a number of topics fundamental to human life on Earth. Dr. Peter Merry explores the history of these topics, how they have influenced the human story and what the implications might be in each area as we look to create a civilization that works for all life. Topics include economics, subtle fields, leadership, human ecology, volution, the trinity, science and spirituality, time, thought, language, geomancy, and crop formations.
By the end of this course you should be able to:
describe some fundamental patterns in the human story and current transition;
move meaningfully across a number of core topics in a deep and broad discussion of life;
question your own perceptions and explore curiously into the unknown;
articulate your opinion on the current human condition and emerging future; and,
interact respectfully with those holding differing opinions to your own.
Faculty: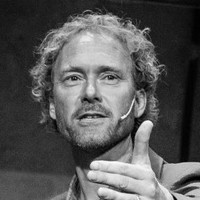 Peter Merry, PhD is the Chief Innovation Officer at Ubiquity University, Founder of the Centre of Human Emergence Netherlands, and a Founding Partner of Engage!. His experience includes facilitating integral change processes in multinational organizations, in government ministries and in mutli-stakeholder initiatives with global stakeholders. He has also spent many years in the not-for-profit sector. He is a recognized expert in the field of energetics and evolutionary systems dynamics and Spiral Dynamics Integral in particular. His books include "Evolutionary Leadership", "Why Work?" and "Leading from the Field" (forthcoming). He has a PhD with Ubiquity's Wisdom School in Volution Theory.
Course Modalities:
Non-Credit Options
Lite Level – – This course is delivered on-demand with no faculty interaction and is perfect for lifelong learners who want to go at their own pace and who are not interested in academic credit but still want to experience the course.
Audit-No Credit – If you would like to participate when this course is offered in our Live Virtual Classroom mode, you may attend the live faculty webinars but will not be required to submit assignments for credit.
If you take a few courses and decide you want to officially enroll in a degree program, you can gain academic credit for Lite versions or Audit-No Credit versions by paying the difference between these course fees and a normal academic fee, successfully completing quizzes, submitting your reflection journals, and delivering a Final Creative Assignment that will be graded.
For-Credit Options
Live Virtual Classroom: Study that takes place within Ubiquity University, in which Ubiquity academic coursework is accomplished through attendance in Live Webinars, with faculty and student interaction being a part of the Live Webinar content. To receive academic credit, you must not miss more than 3 live sessions, you must complete the quizzes and submit any other required assignments (if any), and a final creative assignment for grading at the degree level you are enrolled in.
Internal Online Independent Study: Study that takes place within Ubiquity University, in which Ubiquity academic online coursework is engaged in independently on one's own and does not include faculty interaction. To receive academic credit, you must complete the quizzes and submit your reflection journals and final creative assignment for grading at the degree level you are enrolled in.
The rules guiding our assignment collection and grading process can be found here: Ubiquity University Grading Policy
Information about how we process refund or cancellation requests can be found here: Refund and Cancellation Policy.
Our shopping cart is simple and easy to understand. If you do not have a user account, you will be able to create one upon purchase. Save your username and password as you will need it to login to access course materials later. For more detailed, step-by-step instructions you can review our tutorial How to Purchase a Course. Again, if you experience any issues, please email Veronica Saldias at registrar@ubiquityuniversity.org.
We allow students at all academic levels to participate in our online courses. However, those students who are enrolled in MA or PhD programs are expected to offer a more sophisticated analysis on reflection tasks, writing assignments, and in the final creative assignment. You will be graded commensurate with your degree level. Except for the Final Creative Assignment, word counts are offered as guidelines. If you need to exceed the word counts to submit an MA or PhD level response, you may feel free to do so as long as the word count expansion is reasonable and necessary.
Course Contact Information:
Live Virtual Classroom macrocourses are delivered by faculty in live Zoom sessions. You will have a course facilitator who is available to answer questions and offer additional assistance and that information will be provided to you upon registration. Please do not email faculty directly with any technology or registration issues.
For on-demand lite or Internal Online Independent Study versions, click the "Chat" button down on the left-hand side of the screen for any technical issues or questions you may have about the content.