Live Faculty Sessions will run beginning January 10 to March 28, 2022 on Mondays from 9:00 AM to 10:00 AM Pacific time. If you are taking this course for credit, your attendance at these live sessions is highly encouraged. Auditors will be welcomed in at no charge as a gift to our community to help people increase their understanding of tolerance and peace efforts around the world at this critical moment. Watch this space.
Course Description:
This is the foundational course in the MA in Tolerance Studies and Global Peace. It is designed to provide students with an introduction to the field of Tolerance Studies, and includes the examination of issues of intercultural and interreligious dialogue, anthropology and diversity, conflict analysis, transformation and peacebuilding, public international law, human rights and international organizations, and ethics and global governance. It also addresses questions of leadership, networking and sustainability, international migration and refugee law, and public diplomacy.
Course Topics:
Defining Tolerance Studies
The components of tolerance (knowledge, openness, communication and freedom of thought, conscience, and belief)
Dialogue and perspectives on diversity
Respect, accept and appreciate diversity
Pluralism, democracy and human rights
The rule of law
Conflict analysis and conflict transformation
Peace and peacebuilding
Governance, leadership and empowerment
Public diplomacy
The relevance and future of Tolerance Studies
Learning Outcomes:
By the end of this course you should be able to:
Knowledge

Define Tolerance Studies
List the components of tolerance
Define democracy as a social and political system
Outline major characteristics of human rights
Describe the rule of law and its role in a democratic society
Describe different definitions and conceptions of "peace"
Define "peacebuilding"
Describe and provide examples of public diplomacy
Cognitive
Explain the nature of dialogue on diversity
Compare and contrast different approaches to governance
Describe the relationship between pluralism and democracy
Distinguish between conflict analysis and conflict transformation
Compare and contrast negative and positive peace
Interpersonal Skills
Demonstrate respect for diversity
Show acceptance of diversity
Demonstrate appreciation of diversity
Analyze the role of law in understanding governance
Demonstrate characteristics of positive interpersonal relationship skills
Communication
Illustrate different perspectives of diversity
Provide examples of both negative and positive peace
Demonstrate the role of peacebuilding in Tolerance Studies
Illustrate the value and relevance of Toleration Studies
Psychometric
Describe ways of measuring peace and conflict
Faculty: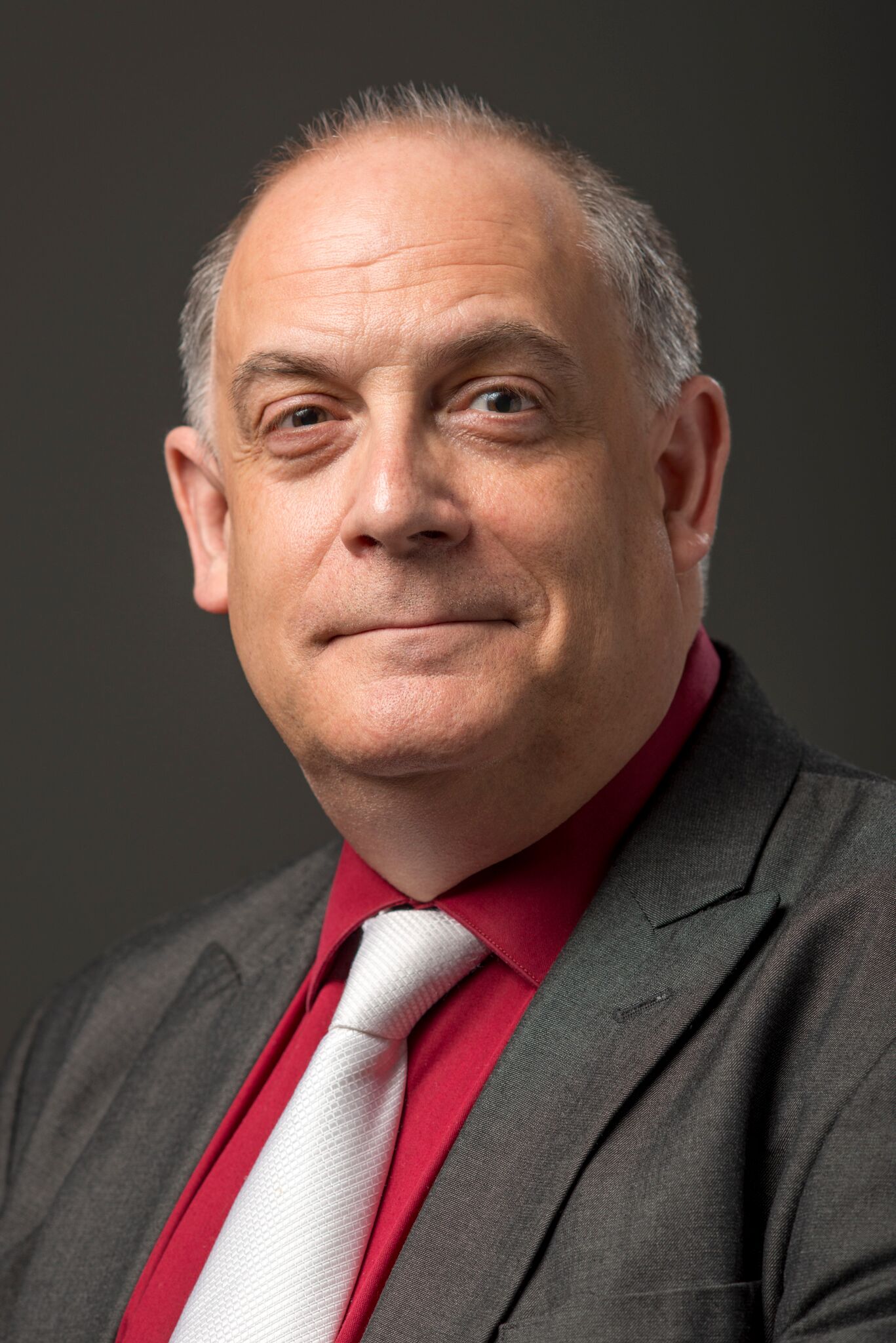 Timothy Reagan, PhD is Professor of Applied Linguistics and Foreign Language Education in the College of Education and Human Development at the University of Maine. He has held senior faculty and administrative positions at the University of Connecticut, the University of the Witwatersrand, Central Connecticut State University, Roger Williams University, Gallaudet University, and Nazarbayev University in Astana, Kazakhstan. His primary areas of research are applied and educational linguistics, language policy and planning, and issues related to sign languages. Reagan is the author of more than a dozen books, including Linguistic legitimacy and social justice (2019, Palgrave Macmillan), Language planning and language policy for sign languages (2010, Gallaudet University Press), Language matters: Reflections on educational linguistics (2009, Information Age Publishing), Critical questions, critical perspectives: Language and the second language educator (2005, Information Age Publishing), and with Terry A. Osborn, World language education as critical pedagogy: The promise of social justice (forthcoming, Routledge) and The foreign language educator in society: Toward a critical pedagogy (2002, Lawrence Erlbaum Associates). He is also the author of more than 150 journal articles and book chapters, and his work has appeared in Arts and Humanities in Higher Education, Critical Inquiry in Language Studies, Educational Foundations, Educational Policy, Educational Theory, Foreign Language Annals, Harvard Educational Review, Language Policy, Language Problems and Language Planning, Multicultural Education, Sign Language Studies, and Semiotica. He served as co-editor, with Terry A. Osborn, of Critical Inquiry in Language Studies from 2004-2007, and as Editor-in-Chief of Language Problems and Language Planning from 2014-2018.
Course Modalities:
Non-Credit Options
Lite Level – This course is delivered on-demand with no faculty interaction and is perfect for lifelong learners who want to go at their own pace and who are not interested in academic credit but still want to experience the course.
Audit-No Credit – If you would like to participate when this course is offered in our Live Virtual Classroom mode, you may attend the live faculty webinars but will not be required to submit assignments for credit.
If you take a few courses and decide you want to officially enroll in a degree program, you can gain academic credit for Lite versions or Audit-No Credit versions by paying the difference between these course fees and a normal academic fee, successfully completing quizzes, submitting your reflection journals and delivering a Final Creative Assignment that will be graded.
For-Credit Options
Live Virtual Classroom: Study that takes place within Ubiquity University, in which Ubiquity academic coursework is accomplished through attendance in Live Webinars, with faculty and student interaction being a part of the Live Webinar content. To receive academic credit, you must not miss more than 3 live sessions, you must complete the quizzes and submit any other required assignments (if any), and a final creative assignment for grading at the degree level you are enrolled in.
Internal Online Independent Study: Study that takes place within Ubiquity University, in which Ubiquity academic online coursework is engaged in independently on one's own and does not include faculty interaction. To receive academic credit, you must complete the quizzes and submit your reflection journals and final creative assignment for grading at the degree level you are enrolled in.
Pricing:
BA Level: $300
MA Level: $600
PhD Level: $900
Audit-No Credit: $0 (only if offered in Live Virtual Classroom Mode)
Lite: $0 (no credit, access to course materials only)
Our shopping cart is simple and easy to understand. If you do not have a user account, you will be able to create one upon purchase. Save your username and password as you will need it to login to access course materials later. For more detailed, step-by-step instructions you can review our tutorial How to Purchase a Course. Again, if you experience any issues, please email Veronica Saldias at registrar@ubiquityuniversity.org.
We allow students at all academic levels to participate in our online courses. However, those students who are enrolled in MA or PhD programs are expected to offer a more sophisticated analysis on reflection tasks, writing assignments, and in the final creative assignment. You will be graded commensurate with your degree level. Except for the Final Creative Assignment, word counts are offered as guidelines. If you need to exceed the word counts to submit an MA or PhD level response, you may feel free to do so as long as the word count expansion is reasonable and necessary.
Course Contact Information:
Live Virtual Classroom macrocourses are delivered by faculty in live Zoom sessions. You will have a course facilitator who is available to answer questions and offer additional assistance and that information will be provided to you upon registration. Please do not email faculty directly with any technology or registration issues.
For on-demand lite or Internal Online Independent Study versions, click the "Chat" button down on the left-hand side of the screen for any technical issues or questions you may have about the content.