Hermann Hesse: Soul, Self and Society in Times of Crisis
Course Description:
Hermann Hesse lived through the tremendous political crises of World War I and World War II, surviving enormous personal hardships and social isolation. While the world was in chaos and individual life was threatened by fiercely conflicting ideologies, it was almost impossible for any individual to pursue a meaningful life towards self-realization.
Hesse's best defense against what he called the "infamies of life" were in his words: "Willfulness, courage and patience." On every page of his prose and poems we see his ceaseless passion to protect, defend and nurture the individual's right towards self-development, and the urgent need to become a socially active, responsible, compassionate force in society.
Within this context, over the 4 sessions of the webinar we will explore selected passages of prose, excerpts from two novels, some autobiographical writings and several poems.
Biography of Hermann Hesse
Hermann Hesse was born in July, 1877 and died in August, 1962. Vowing at an early age "to be a poet or nothing at all," German-born novelist and poet, Hesse was awarded the Nobel Prize for Literature in 1946. The predominant theme of his writing is the individual's efforts to break out of the trappings of civilization and discover one's essential spirit or identity.
Hesse grew up in Calw and in Basel, and, at his father's urging, in 1891 entered the Maulbronn seminary. Although an exemplary student, he only stayed less than a year, later explaining:
I was a good learner, good at Latin though only fair at Greek, but I was not a very manageable boy, and it was only with difficulty that I fitted into the framework of a pietist education that aimed at subduing and breaking the individual personality.
The distaste he felt towards conventional schooling was expressed in his novel Unterm Rad (1906; Beneath the Wheel), in which an over-zealous student is driven to self-destruction. His first book, a collection of poems, was published in 1899. He continued to work in the book publishing business until 1904, became a freelance writer and successfully published his first novel, Peter Camenzind, about a failed writer, after which he returned to the themes related to the artist's inner and outer search in Gertrud (1910) and Rosshalde (1914). Hesse's visit to India during this period is reflected in Siddhartha (1922), a poetic novel about the search for enlightenment, set in India at the time of the Buddha.
During World War 1, Hesse was living in Switzerland, where he openly expressed his condemnation of militarism and nationalism in his writing, and edited a journal for German war prisoners and internees. He became a permanent resident of Switzerland in 1919 and a citizen in 1923.
As a sense of personal crisis deepened, Hesse was led to psychoanalysis with J.B. Lang, a student of Carl Jung. The influence of this inner work appears in Demian (1919), the novel that brought Hesse to fame. His later work shows an ongoing interest in Jungian concepts of introversion and extraversion, the collective unconscious and symbols, as well as a preoccupation with what he saw as the duality of human nature.
Subsequently, Hesse wrote Der Steppenwolf (1927) which explores the conflict between bourgeois acceptance and spiritual self-realization; Narziss und Goldmund (1930,) in which an intellectual ascetic is contrasted with an artistic sensualist; and his last and longest novel, Das Glasperlenspiel (1943; English titles The Glass Bead Game and Magister Ludi), set in the 23rd century, in which Hesse again explores the dualism of the contemplative and the active life. He also published a number of letters, essays, and stories.
After World War II, Hesse's popularity among German readers soared, but by the 1950s it had crashed. His focus on self-realization and his celebration of Eastern mysticism made him into a cult figure to young people in the 1960s and '70s, and continued to have an international appeal.
Learning Outcomes:
By the end of the 4 webinars you should be familiar with:
How to respond to collective crisis from your own individual conscience (the four options.)
The organic progressions of life's journey, with a poetic appreciation of each stage.
How to restore the dialogue with nature and the sacred through poetry.
How to build creative analogies between a literary text and one's own life themes.
Weekly Schedule
Week 1 • Stages
In this session we will focus on Hesse's poem "Stages." We will also explore selections from Hesse's book, "The Seasons of Life," translated by Ludwig Max Fischer, North Atlantic Books, Berkeley, California, 2020, as well as some of Hesse's Autobiographical writings.
Week 2 • Seasons of the Soul
For this session, the primary text is, "The Seasons of the Soul: The Poetic Guidance and Spiritual Wisdom of Herman Hesse," translated by Ludwig Max Fischer, published by North Atlantic Books, Berkeley, California, 2011. We will explore what it means to restore estranged relations with nature and the divine.
Week 3 • Demian
Demian, the story of Emil Sinclair's journey towards his own identity, was first published in 1919 – a time when not only had Europe lost millions of people in WWI., but also faced a deep crisis of established values. It is a classic "Bildungsroman" (a novel dealing with a person's formative years or spiritual education,) in which a young person is confronted with authority that lacks legitimacy and at the same time feels cast out from the safety of parental protection, as well as an urgent need to question the morals and conventions of the culture into which he was born. The protagonist has to find his own way to create meaning and purpose in life. He also has to face his own shadow, his own inner darkness, in a world where good and evil are not as clearly recognizable and defined as in his religious background.
Week 4 • Steppenwolf
Steppenwolf, published in 1927, is a novel that reflects the 1920's, best characterized as an age of fast paced hedonism juxtaposed by violent ideological conflict. Harry Haller, the main protagonist, is lost in a chaos of extremes in his personal world and the political turmoils of his time. Suffering from a fractured identity he resorts to drugs, sex, rebelling against everything, and unable to establish new roots. Participants may want to watch the 1974 film adaptation of Steppenwolf.
Requirements for enrolled Degree students to earn 1 Credit:
Required Reading
Hermann Hesse, The Seasons of the Soul, North Atlantic Books, Berkeley, California, 2011
– Link to purchase: https://www.amazon.com/Seasons-Soul-Poetic-Guidance-Spiritual-ebook/dp/B004JN1CYW/
Hermann Hesse, The Seasons of Life, North Atlantic Books, Berkeley, California, 2020
– Link to purchase: https://www.amazon.com/Seasons-Life-Companion-Poetic-Journey-ebook/dp/B081M4YBD4/
Hermann Hesse, Demian (any edition)
– Link to purchase: https://www.amazon.com/Demian-Translated-N-H-Piday-ebook/dp/B07DT69MHB/
Hermann Hesse, Steppenwolf (any edition)
– Link to purchase: https://www.amazon.com/Steppenwolf-Novel-Picador-Modern-Classics-ebook/dp/B00AQUTONI/
Recommended Viewing
End of course essay describing the impact on your life of studying this material
For BA students – 6-9 pages in length
For MA students – 10-15 pages in length
For PhD students – 20-25 pages in length
The rules guiding our assignment collection and grading process can be found here: Ubiquity University Grading Policy
Faculty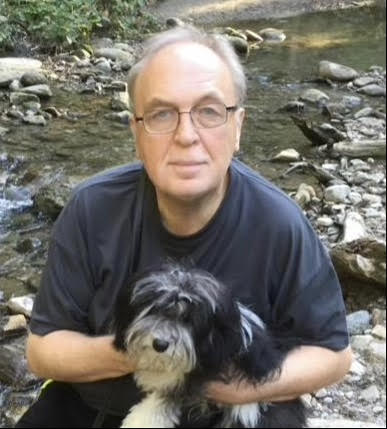 Ludwig Max Fischer, PhD taught German Literature, intercultural communication and comparative mythology for over thirty years at several universities. He has published academic books and written articles in professional journals. Beyond his career as a teacher and scholar, he studied in depth the history of natural healing methods and took many seminars at Esalen, Findhorn, and Breitenbush, and is involved in the holistic, ecological movement. Ludwig Max Fischer has given lectures at Omega Institute, Rancho La Puerta and at conferences in many countries including China, Brazil and Egypt. Currently he resides with his wife Gabriella Martinelli and a Havanese named "Elvis" in Victoria, BC, Canada and is working on a third book on Hermann Hesse, a book on Edmond Szekely, and Arnold Ehret.
Pricing:
BA Level: $100
MA Level: $200
PhD Level: $300
Audit-No Credit: $80
Questions: Please do not email faculty directly with any technology or registration issues. If this is your first time purchasing from us, or you need a refresher, we suggest you review our tutorial How to Purchase a Course. If you do not have a user account, you will be required to create one upon your initial purchase. Save your username and password as you will need it to login to access course materials later and to make purchasing faster in the future. If you need technical assistance you can use the chat button located at the bottom, left-hand side of the screen and you can also email our Registrar, Veronica Saldias at registrar@ubiquityuniversity.org.
Information about how we process refund or cancellation requests can be found here: Refund and Cancellation Policy
Archived Webinar Contact Information:
Archived Webinars are completely on-demand for your convenience. If you have questions or require additional assistance, you may click the "Chat" button on the lower, left-hand side of the screen, and submit your question. Our help desk will respond as soon as possible.