Course Description:
Our course on Great Lives parallels our course on Great Books. Each month during the spring and fall trimesters we examined a great life drawn from ancient to contemporary times and from east as well as west. It is a truism that history shapes lives and lives shape history. There is a profound relationship between individuals of great importance and the time in which they live. One thinks of the Buddha or Christ who tower over eastern and western civilization respectively and whose potency is as alive today as it was when they lived. One thinks of Mozart and Beethoven whose music is now known and enjoyed worldwide. One thinks of Malala Yousafzai and Greta Thunberg in our contemporary times, whose courageous actions when only in their teenage years have had a global impact in improving girls in education and addressing global climate change. Great lives, like great books, shape history and change lives.
Learning Objectives
To explore the qualities of persons who are distinguished in history
To reflect upon the opportunities and challenges faced by these persons in light of current global crises.
To grapple with deep issues common to all life on this planet through active discussion, web forum postings, and paper assignments.
Academic Credit: Students taking the course for credit should submit a post paper at the end of each session using the upload interface in the lessons below:
Spring Session: Pythagoras, Theano and Hypatia, and Yeshe Tsogyal
Fall Session: Maya Angelou and Florence Nightingale
Bachelors level post-papers are 6-9 pages in length, Masters level post-papers are 10-15 pages in length, and Doctoral level are 20-25 pages. Papers should be written in APA style, with footnotes.
Spring 2021 Session
January 26 and February 23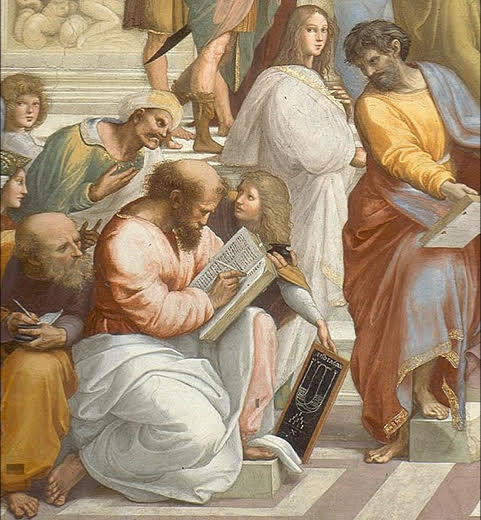 Jim Garrison, PhD on Pythagoras and Kayleen Asbo, PhD, on Theano and Hypatia.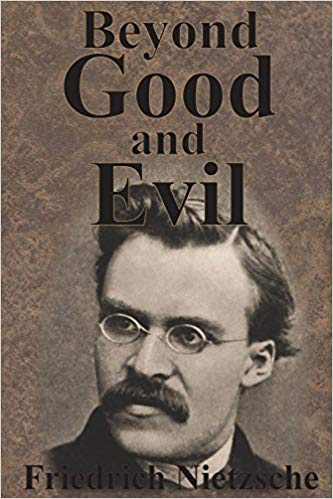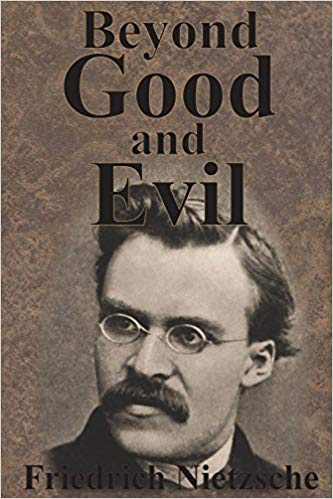 Pythagoras stands as a major figure in the spiritual journey of humankind. He was a contemporary of the Buddha who like the Buddha had an illumination that served as a fountainhead for everything which followed. In many ways, Pythagoras is the fountainhead of Western philosophy. It was Pythagoras who saw that at the root of all life is number, geometric shapes and sounds. These, he said, are the building blocks of all that exists. It was said that Pythagoras could sit so quietly he could hear the sound that the planets made as they swirled in their orbits. It was Pythagoras who was the first to note the octave in music and understood that the whole cosmos is an unfolding song. Pythagoras was a profoundly egalitarian figure, who taught and practiced a gender equality rare for his time: both his wife and his daughter became renowned teachers in their own right.
In Part 2, Kayleen Asbo will focus on the lives and legacies of two heirs of the Pythagoras school who are "hidden in plain sight" within Raphael's visual masterwork, The School of Athens. We will meet Pythagoras' wife, Theano, who wrote treatises on mathematics, physics, medicine and child psychology and was reputedly the discoverer of Phi. We will finish with the Hypatia of Alexandria, a brilliant scholar in 4th century Alexandria whose brutal murder marked the tragic end of scientific thinking for centuries to come and whose story provides a cautionary tale for our time. Jim Garrison will provide the lecture on Pythagoras and Kayleen Asbo will provide the lecture on Theano and Hypatia.
Required Reading for Students Taking the Course for Academic Credit:
Measuring Heaven: Pythagoras and His Influence on Thought and Art in Antiquity and the MIddle Ages, Christianne Joost-Gaugier OR "Pythagoras and the Pythagoreans: A Brief History," Charles H. Khan
Hypatia of Alexandria, Maria Dzielska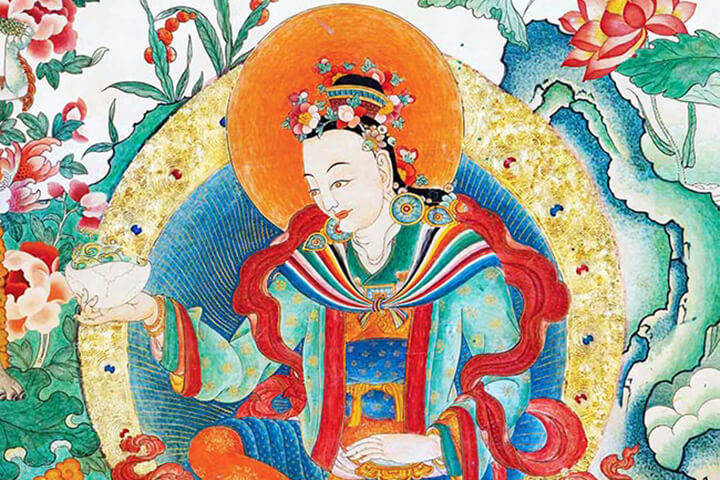 March 30 and April 27 
Gyorgyi Szabo, PhD on  Yeshe Tsogyal
Yeshe Tsogyal also known as "Victorious Ocean of Wisdom" (c.757 or 777–817CE) attained enlightenment in her lifetime and is considered the Mother of Tibetan Buddhism. Yeshe Tsogyal is the highest female in the Nyingma Vajrayana lineage. Born as a princess in the region of Kharchen, Tibet, she is a preeminent figure in the Nyingma school of Tibetan Buddhism and a role model for contemporary spiritual practitioners. Although often referred to as being Padamasambhava's main consort, Yeshe Tsogyal was primarily a spiritual master and teacher in her own right. Based on her spiritual accomplishments, the Nyingma and Karma Kagyü schools of Tibetan Buddhism recognize Yeshe Tsogyal as a female Buddha.
Tara is an important figure in Buddhism. She appears as a female bodhisattva in Mahayana Buddhism, and as a female Buddha in Vajrayana Buddhism. She is known as the "mother of liberation", and represents the virtues of success in work and achievements. Tārā is a meditation deity worshiped by practitioners of the Tibetan branch of Vajrayana Buddhism to develop certain inner qualities and to understand outer, inner and secret teachings such as compassion, loving-kindness, and emptiness. Tārā may more properly be understood as different aspects of the same quality, as bodhisattvas are often considered personifications of Buddhist methods.
Required Reading for Students Taking the Course for Academic Credit:
"Lady of the Lotus-born: The Life and Enlightenment of Yeshe Tsogyal," Gyalwa Changchub
"The Life and Visions of Yeshe Tsogyal: The Autobiography of the Great Wisdom Queen," Terton Drime Kunga
Fall 2021 Session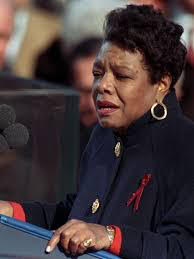 September 28 and October 26
Constantina Clark, PhD, on Maya Angelou
Join us in a colorful exploration of the "great life" of African American poet Maya Angelou and the extraordinary creativity she birthed into the world. We often think of Maya as a brilliant poet; however, she was so much more. We will meet the woman who formed the Organization of African American Unity with Malcom X in support of civil rights (1964). The woman whose poem, On the Pulse of Morning, graced Bill Clinton's inauguration (1993). The woman who had the chutzpah to compassionately "call out" rapper/actor Tupac Shakur while filming the movie Poetic Justice, (1993). Meet the woman who was dubbed "the godmother of hip-hop," lovingly "adopting" Richard Pryor, Dave Chappelle, and Chris Rock, as "her sons" (2013).
Meet the woman whose life work earned her multiple awards including the Coretta Scott King award (1971), a Pulitzer Prize nomination (1972), a Tony Award nomination (1973), an Emmy nomination (1977), three Grammy Awards, (1993, 1995, 2002), induction into the National Women's Hall of Fame (1998), the National Medal of Arts (2000), the Presidential Medal of Freedom (2010), and over thirty honorary degrees. Meet the woman whose trauma, struggles, creativity, and fight for equal rights and social justice spoke to the quest to not let anyone define you as a human being. Join us as we celebrate Maya's "great life" together!
Required Reading for Students Taking the Course for Academic Credit:
"The Collected Autobiographies of Maya Angelou," by Maya Angelou
"Letter to My Daughter," by Maya Angelou
Optional Reading:
"Maya Angelou, The Complete Poetry," by Maya Angelou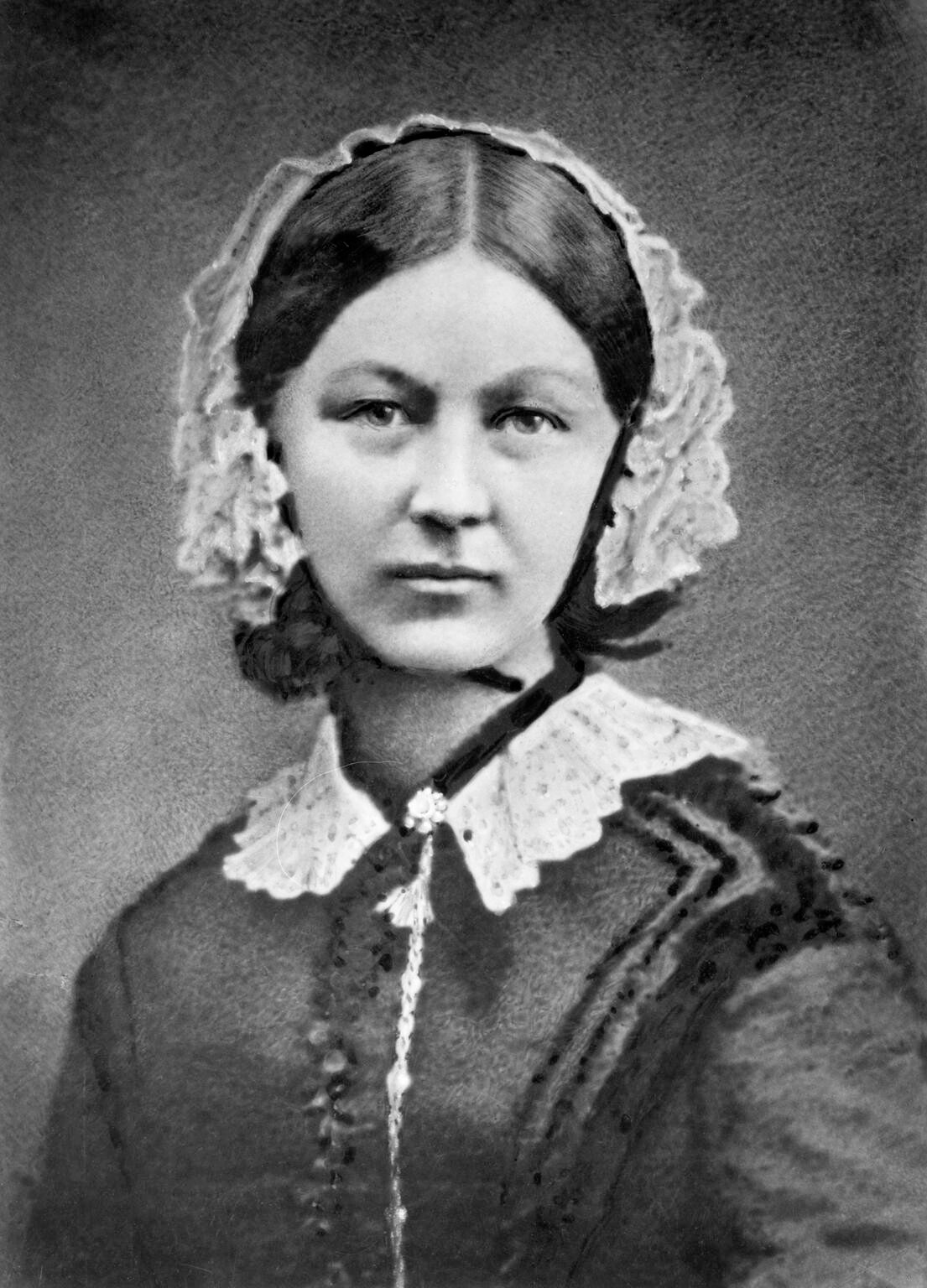 November 16 and December 16 
Melissa Pritchard, MFA on  Florence Nightingale
"Live life when you have it. Life is a splendid gift – there is nothing small about it." – Florence Nightingale
Melissa Pritchard will present the life of Florence Nightingale, founder of modern day nursing. Overcoming rigid constraints placed upon women, Nightingale became the most influential and celebrated woman in 19th century Britain other than Queen Victoria. Nurse, statistician, mystic and social reformer, she was called by God at the age of 16 to end the world's suffering. Radically ahead of her time in her unconventional medical, religious and social views, Nightingale's faith in God's purpose for her was the bright pole star by which she charted her long, remarkable life.
Required Reading for Students Taking the Course for Academic Credit:
"Florence Nightingale, Mystic, Visionary, Healer," Barbara Dossey
"Notes on Nursing," Florence Nightingale
"Wild Swan – a Novel," Melissa Pritchard
The rules guiding our assignment collection and grading process can be found here: Ubiquity University Grading Policy
Pricing:
Each session is 1 credit and priced accordingly.
BA Level: $100
MA Level: $200
PhD Level: $300
Audit-No Credit: $80
Our shopping cart is simple and easy to understand. If you do not have a user account, you will be able to create one upon purchase. Save your username and password as you will need it to login to access course materials later. For more detailed, step-by-step instructions you can review our tutorial How to Purchase a Course. Again, if you experience any issues, please email Veronica Saldias at registrar@ubiquityuniversity.org.
Information about how we process refund or cancellation requests can be found here: Refund and Cancellation Policy.

Faculty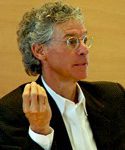 Jim Garrison, PhD is the President and Founder of Ubiquity University. He has been studying great books since childhood as the son of missionaries to China and Taiwan where he was able to delve into eastern spirituality, particularly Buddhism and Taoism. His double Masters degree in the History of Religion and Christology at Harvard University and his doctorate on a Jungian analysis of ancient Judeo-Christian apocalyptic literature at Cambridge University enabled him to study texts across the spectrum of Axial religions and wisdom traditions. He has spent a lifetime studying great books from east and west, both ancient and modern, sacred and secular.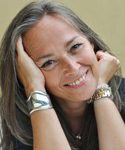 Gyorgyi Szabo, PhD is the Dean of Graduate Students for Ubiquity University. She was a Co-Founder and Academic Dean of the 'Ervin Laszlo Center for Advanced Study' (ELCAS). She served as the Director of Research and Development of the Center's Exploratoria Program. She was co-creator of the WorldShift International Foundation, and the WorldShift 2012 organizations, and currently serves as the Executive Director at the Laszlo Institute of New Paradigm Research and a Member of the Advisory Board of the Memnosyne Foundation. She lectures worldwide and has published two books; papers in The Scientific and Medical Network's Review, The Shift Network, and World Futures: The Journal of New Paradigm Research. Gyorgyi Szabo holds a PhD in Sociology – Summa Cum Laude awarded by the Sorbonne, University of Paris. She is also a trained Reiki and Reconnective Healing practitioner. Her holistic approach to metaphysics and interest in conscious evolution serves as foundation for her work in facilitating cooperative evolution toward a peaceful and regenerative world.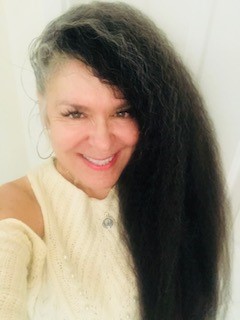 Constantina Clark, PhD is an international award-winning poet and two-time winner of the Artists Embassy International Grand Award at the San Francisco Dancing Poetry Festival. She is a frequent presenter of poetry workshops that explore the life and works of contemporary poets, whose literary contributions mentor present day readers, in their quest for gaining a greater understanding of the human condition. As a university professor, she is the creator of the Mentoring as Mooring System, where students are encouraged to embrace life's challenges, through utilizing the wisdom of select poet/philosophers, unleashing their own creativity in the discovery of what it means to be human. She is the birth mother of nine children and resides in St. Augustine, Florida, where she enjoys river life and the contemplation of endless ocean waves.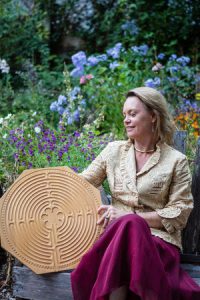 Kayleen Asbo, PhD Described by Rev. Dr. Lauren Artress as "A true Renaissance woman," Kayleen Asbo is a scholar, composer, musician, poet, cultural historian and spiritual director who holds three advanced degrees in the fields of Mythology, Music and Psychology. Kayleen is the Artistic Director for the Mythica Foundation for the Arts and she has been on the faculties of the Pacifica Graduate Institute, UC Berkeley and Dominican University, where she has taught courses on subjects ranging from the History of Christian Mystics to Jung and the Red Book, from Dante to Beethoven and the Hero's Journey. She has been a keynote lecturer on Mary Magdalene and the Sacred Feminine for the Assisi Institute of Depth Psychology in Italy, at Chartres Cathedral in France, the Graduate Theological Union in Berkeley and throughout the world for spiritual centers, churches and psychological organizations and has been a featured speaker at the conference on Women and History at Oxford University in England.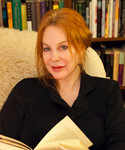 Melissa Pritchard, MFA Emerita Professor of English Melissa Pritchard holds an M.F.A. from Vermont College and a B.A. in Comparative Religions from the University of California, Santa Barbara. Author of ten critically acclaimed books, she has received numerous literary awards, including the Flannery O'Connor, Kafka and Carl Sandburg Awards as well as a National Endowment for the Arts Fellowship and four O. Henry and Pushcart Prizes. Working as a journalist in Afghanistan, India and Ethiopia, her nonfiction has appeared in various publications, among them O, The OprahMagazine, the Wilson Quarterly, The Nation, Arrive and the Paris-based magazine,Ulyces. In 2009, she founded the Ashton Goodman Fund, part of the Afghan Women's Writing Project – www.awwproject.org. Her collection of fifteen essays titled A Solemn Pleasure, has been widely praised and two of her short fiction collections were New York Times Notable Book and Editor's Choice selections. Melissa's fifth novel, Tempest, will be published in the fall of 2021. She is the current fiction editor for IMAGE: Art, Faith and Mystery: www.imagejournal.org.
In 2013, Melissa received Arizona State University's highest award for teaching, the Faculty Achievement Award. In 2013, she also appeared on Dialogue at the Wilson Center, a television production of the Woodrow Wilson Center in Washington, D.C., and was the featured speaker at ASU's Women in Leadership Summit along with Cheryl WuDun, co-author with journalist Nicholas Kristof, of Half the Sky: Turning Oppression into Opportunity for Women Worldwide. A certified Reiki practitioner, she has just completed her sixth novel, based on the life of mystic and founder of modern day nursing, Florence Nightingale. A full biography, CV and list of her novels, short story collections, essays, awards and humanitarian service can be found on her author website: www.melissapritchard.com