Dates: Noted below on each individual session. All calls are held from 10:00 AM to 11:30 AM Pacific Time
Format: Live webinars on Zoom. All sessions will be recorded and will be posted on this page for access for registered students as well as on our YouTube channel.
Zoom Information: Once you have registered for this program, please ensure you are signed in to your account and return to this page to access the "Get Your Zoom Link" lesson. You must register separately on Zoom to get your participation codes and reminder emails.
Faculty: Various
Academic Credit: Bachelors- 3 credits, Masters – 3 credits; Doctoral – 3 credits
At the heart of the world wisdom traditions are books that distill the essence of the teachings of the masters down through the ages. Many have no authors, some are compilations over long periods of time, others reflect teachings of masters who themselves never wrote a word. Socrates and Jesus never wrote any books, for instance, but Plato wrote his Dialogues recalling his memory of what Socrates said and the Gospels recount the life of Jesus many decades after Jesus had gone. Other books have legendary authors but appear to be compilations heavily redacted over many centuries. Some books are considered "God's word" such as the Bible or the Koran and have endured for millennia inspiring countless millions of believers. Others remain obscure and speak deeply symbolic truths hidden within the layers of the language in the text itself. Still others express the essence of a tribal tradition on the brink of extinction and are valued for what is on the verge of being lost. Great books continue to be written by individuals alive today.
New Recordings can be accessed on the UbiVerse.  Please also join our discussion group on the UbiVerse.
Faculty: Each year, Dr. Jim Garrison and Dr. Gyorgyi Szabo choose six books they consider "great" and examine each one. Guest lecturers with specific expertise were invited to participate either in dialogue with Dr. Garrison and Dr. Szabo, or as lead lecturers. This course is available for Internal Online Independent Study.
Learning Objectives
To understand the qualities that distinguish a literary work as a "Great Book."
To reflect upon the challenges framed by authors in ancient times in light of current global crises.
To grapple with deep issues common to all humanity through active discussion, web forum postings, and/or paper assignments.
To compare the major themes of the books studied.
Academic Credit: Students taking the course for credit should submit a post paper at the end of each set of two books using the upload interface in the lessons below:
Block One: Infinity and Man's Search for Meaning
Block Two: Tao de Ching and The Web of Meaning
Block Three: The Shape of Ancient Thought and Montaigne's The Essays/li>
Bachelors level post-papers are 6-9 pages in length, Masters level post-papers are 10-15 pages in length, and Doctoral level are 20-25 pages. Papers should be written in APA style, with footnotes.
The rules guiding our assignment collection and grading process can be found here: Ubiquity University Grading Policy
The following books will be examined in 2022:
January 11 and February 8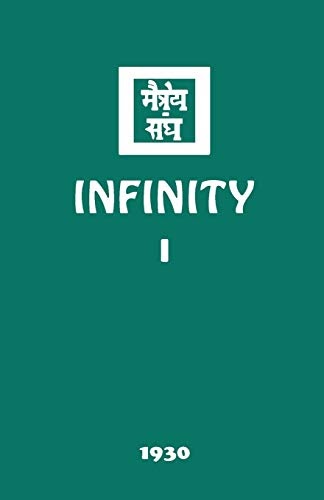 Kala Perkins, MSc/ PhD(c) on Infinity 1 and 2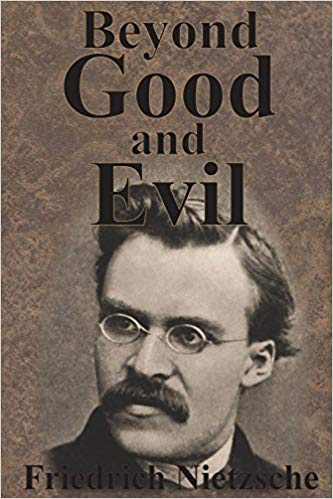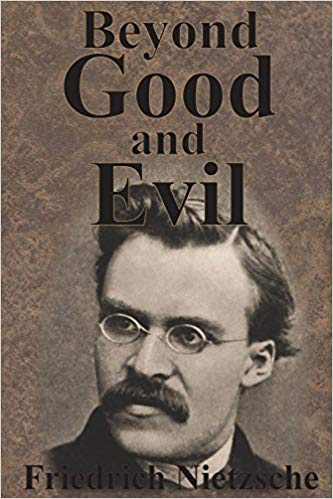 "Infinity I & II" by Maitreya, from the Agni Yoga Series, are remarkable texts delving profoundly into our cosmic identity and the fabric of reality itself as Infinity.
"The ocean of infinity is within each seed.
The mightiest lever in Cosmos is the heart.
Its consciousness fills space. Its light illumines Cosmos."
In many places Maitreya speaks of the struggles and challenges of the earth and the human interrelationships to these processes. He speaks of how both the planet and the human aura depend on the transmission from space, from cosmos and cosmic fires for balance, illumination and for integrating the destined steps of evolution. Maitreya speaks of Cosmic Reason and the Cosmic Magnet; parallels to these thoughts are being understood and now deeply investigated by our modern fields of astrobiology and cosmology. Each one of us, he confirms, become unifiers of the life of the planet and that of the universe and far-off worlds, as we strive toward harmony with infinity, actualizing ourselves as cosmic beings. Join us for a deep dive into the beauty of the Infinite, to know it as your own heritage and destiny.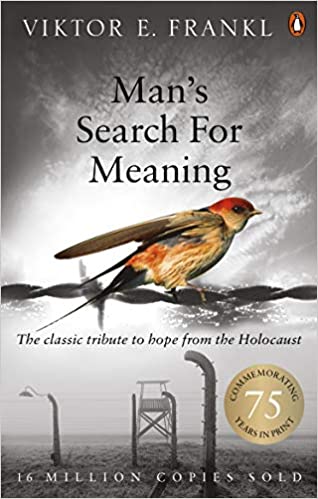 March 8 and April 12 
Jim Garrison, PhD, on  Man's Search for Meaning

Man's Search for Meaning was written in 1946 by Victor Frankl, an Austrian Jewish Doctor of Psychiatry who was incarcerated with his family in the concentration camps of Nazi Germany beginning in 1942, just nine months after his marriage. Frankl and his family were sent to the Theresienstadt concentration camp where his fatter died of pneumonia. In 1944, Frankl and the surviving members of his family were sent to Auschwitz where his mother and brother were gassed. His wife died of typhus in Bergen-Belsen. Frankl himself spent a total of three years in four different camps. Following the war, he became head of the neurology department at the University of Vienna. In this book, Frankl explores what it takes to survive devastation that assaults one at every level and in the face of which there seems to be no escape. His experience of finding meaning deeper than the atrocities he experienced was what saved him and became the basis of the what he called Logotherapy, a school of psychotherapy that explores a search for meaning as a central human motivational force. This book provides a distant mirror of our time and how we can develop the internal qualities of being sufficient to enable us to navigate an increasingly complex and turbulent world.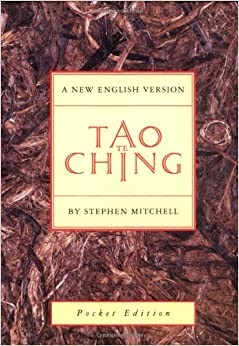 May 10 and June 14
Thomas Hübl, on Tao de Ching
The Tao de Ching is one of the most translated books in the world. It is the only one of the ancient texts that explicitly and without exception states that humanity's path toward wholeness, happiness and well being lies in humanity's alignment with nature. Its message is even more relevant today than when it was written in the sixth century BC in ancient China due to our ecological crisis. Back then, Nature was stable and humanity only at the inception of civilization. Today, Nature is increasingly unstable and humanity is at the end of civilization as we know it. The urgency of returning to Nature is critical and the Tao de Ching points the way.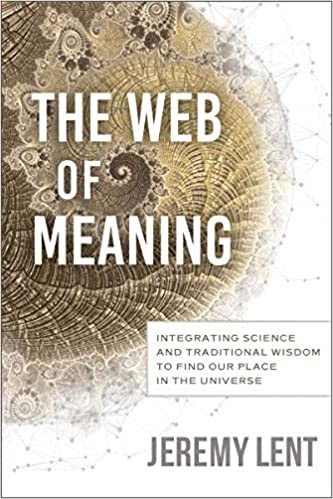 July 12 and August 9
Carolyn Baker, on The Web of Meaning
As our civilization careens toward climate breakdown, ecological destruction, the collapse of systems, and gaping inequality, people are losing their existential moorings. The dominant worldview of disconnection, which tells us we are split between mind and body, separate from each other, and at odds with the natural world, has been invalidated by modern science. Lent investigates humanity's age-old questions – Who am I? Why am I? How should I live? – from a fresh perspective, weaving together findings from modern systems thinking, evolutionary biology, and cognitive neuroscience with insights from Buddhism, Taoism, and Indigenous wisdom. Lent offers a rich, coherent worldview based on a deep recognition of connectedness within ourselves, between each other, and with the entire natural world.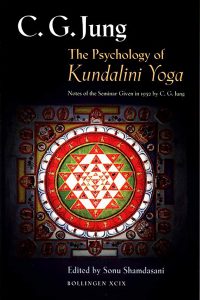 September 13 and October 11 at 10:00 AM Pacific Time
Brenda Crowther on The Psychology of Kundalini Yoga by C G Jung;
C G Jung gave a masterly set of seminars in an informal setting, in question and answer style, in 1932.  He answered questions about the dreams as the Kundalini passed through each chakra.  I will make the book come alive by using two or three case histories, of people going through the Kundalini experience.  Modern psychology has much to learn from these seminars.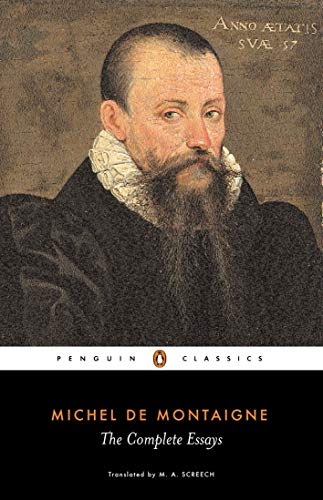 November 8 and December 13
Gyorgyi Szabo, PhD, on Montaigne's The Essays
Michel de Montaigne was one of the most influential figures of the Renaissance, single handedly responsible for popularising the essay as a literary form. In 1572, Montaigne retired to his estates in order to devote himself to leisure, reading and reflection. There he wrote his constantly expanding 'essays', inspired by the ideas he found in books contained in his library and from his own experience. He discusses subjects as diverse as war-horses and cannibals, poetry and politics, sex and religion, love and friendship, ecstasy and experience. But, above all, Montaigne studied himself as a way of drawing out his own inner nature and that of men and women in general. The Essays are among the most idiosyncratic and personal works in all literature and provide an engaging insight into a wise Renaissance mind, continuing to give pleasure and enlightenment to modern readers.The Essays are surprisingly modern and have served as foundational texts for much of Western philosophy and culture.

Faculty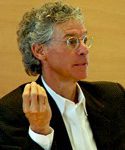 Jim Garrison, PhD is the President and Founder of Ubiquity University. He has been studying great books since childhood as the son of missionaries to China and Taiwan where he was able to delve into eastern spirituality, particularly Buddhism and Taoism. His double Masters degree in the History of Religion and Christology at Harvard University and his doctorate on a Jungian analysis of ancient Judeo-Christian apocalyptic literature at Cambridge University enabled him to study texts across the spectrum of Axial religions and wisdom traditions. He has spent a lifetime studying great books from east and west, both ancient and modern, sacred and secular.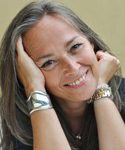 Gyorgyi Szabo, PhD is the Dean of Graduate Students at Ubiquity University. She was a Co-Founder and Academic Dean of the 'Ervin Laszlo Center for Advanced Study' (ELCAS). She served as the Director of Research and Development of the Center's Exploratoria Program. She was co-creator of the WorldShift International Foundation, and the WorldShift 2012 organizations, and currently serves as the Executive Director at the Laszlo Institute of New Paradigm Research and a Member of the Advisory Board of the Memnosyne Foundation. She lectures worldwide and has published two books; papers in The Scientific and Medical Network's Review, The Shift Network, and World Futures: The Journal of New Paradigm Research. Gyorgyi Szabo holds a PhD in Sociology – Summa Cum Laude awarded by the Sorbonne, University of Paris. She is also a trained Reiki and Reconnective Healing practitioner. Her holistic approach to metaphysics and interest in conscious evolution serves as foundation for her work in facilitating cooperative evolution toward a peaceful and regenerative world.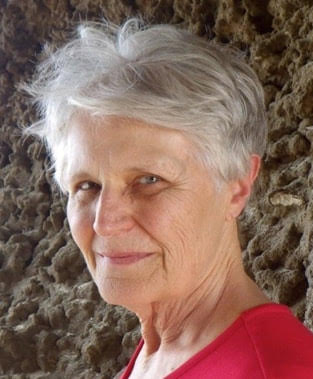 Carolyn Baker, PhD was a psychotherapist in private practice for 17 years and a professor of psychology and history for 10. She is the author of 13 books including Navigating The Coming Chaos: A Handbook For Inner Transition (2011) and Sacred Demise: Walking The Spiritual Path of Industrial Civilization's Collapse (2009. She has also co-authored 4 books with Andrew Harvey. She manages her website at www.carolynbaker.net and publishes a subscription-based Daily News Digest which is a collection of news stories and inspiration focusing on the global crisis and options for navigating disruptive times. Carolyn offers life coaching and spiritual counseling in Boulder, Colorado, and worldwide for people who want help with dealing with the unprecedented challenges of our time.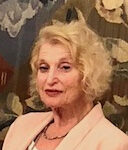 Kala Perkins, MSc/ PhD(c) at age 16, wanting to understand the deeper layers of reality, she found the books: Infinity I & II by Maitreya and began meditation. She proceeded from psychology and creative arts therapies in Los Angeles, to India, studying Ayurvedic medicine; then worked and studied in NY going from neuroscience to peace and conflict education/UN Studies (Columbia Uni). Returning for another nine years to Asia – India, Pakistan, Nepal, Tibet, China and Mongolia – she worked and travelled, seeking to understand our human nature, social and political systems and world cultures, including several years as a Buddhist monastic. After two years in Mongolia, building bridges of science and culture with The Academy of Science at the close of the Cold War, with a passion for astronomy and cosmology she left for ten years in Australia. There she entered the field of astrophysics, undertaking research and teaching, inspiring students, artists and the public with the cosmological perspective and insights. She completed an Environmental Science Master (Cosmic Ecology, ANU), in conjunction with research and teaching in Australia, focused at the science-arts-psychology nexus. Returning to the US (2006), she taught university courses in Philosophy and Sociology of Science, Psychology of Religion, and Astronom, and completed two further masters: Bioethics (LMU), and Master of Divinity and Interfaith Chaplaincy, focused on issues in health and social justice (GTU, Berkeley). Currently she is enrolled in a doctorate in Astro-Bioethics, and Mindful Meditation Teacher Certification. She continues teaching meditation and mindfulness, as well as astronomy, at the science-philosophy-culture nexus.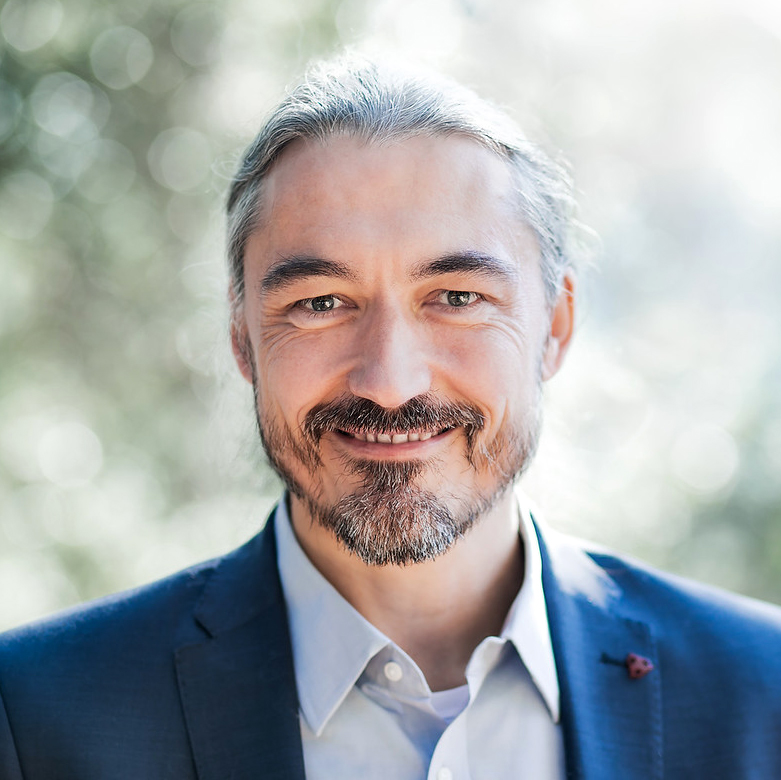 Thomas Hübl is a renowned teacher, author, and international facilitator whose lifelong work integrates the core insights of the great wisdom traditions and mysticism with the discoveries of science. Since 2004, he has taught and facilitated programs with more than 100,000 people worldwide, including online courses which he began offering in 2008. The origin of his work and more than two decades of study and practice on healing collective trauma is detailed in his book Healing Collective Trauma: A Process for Integrating Our Intergenerational and Cultural Wounds.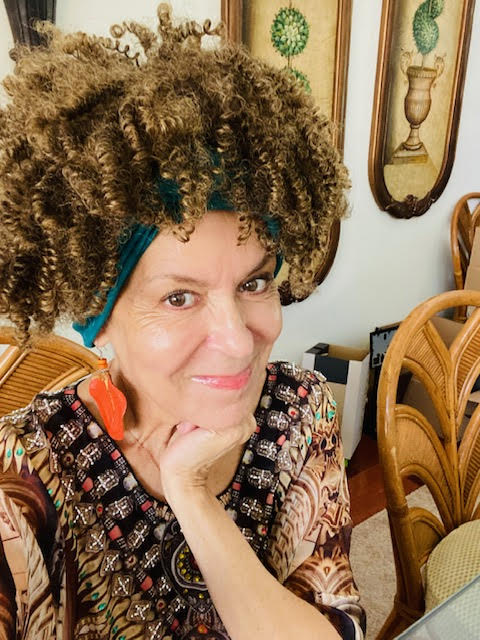 Constantina Clark, PhD is a professor and frequent presenter internationally on the subject of philosophy in the ancient Greco-Roman world. She holds a PhD in Philosophy, with her dissertation focusing on the phenomenology of John O'Donohue. She is an international award winning poet, including winner of Artists Embassy International Grand Award, in 2017 and 2019, in addition to receiving multiple global awards from United Poets Laureate International, William Faulkner Society, and many others. As Dean of Students at Ubiquity University, she created the "Mentoring as Mooring System," where she encouraged mentees to embrace life's challenges through utilizing the wisdom of select poet philosophers. Constantina is the birth mother of nine extraordinary human beings, all of whom and out of necessity made her a philosopher early on.
Pricing:
BA Level: $300
MA Level: $600
PhD Level: $900
Audit-No Credit: Free
Our shopping cart is simple and easy to understand. If you do not have a user account, you will be able to create one upon purchase. Save your username and password as you will need it to login to access course materials later. For more detailed, step-by-step instructions you can review our tutorial How to Purchase a Course. Again, if you experience any issues, please email Veronica Saldias at registrar@ubiquityuniversity.org.
Information about how we process refund or cancellation requests can be found here: Refund and Cancellation Policy
Archived Webinar Contact Information:
Archived Webinars are completely on-demand for your convenience. If you have questions or require additional assistance, you may click the "Chat" button on the lower, left-hand side of the screen, and submit your question. Our help desk will respond as soon as possible.