Faculty: Stephanie Mines, Ph.D
Academic Credit: Masters – 1 credits; Doctoral – 1 credits
Enrollment: This course is available both to enrolled students and lifelong learners
Email our Registrar Veronica Saldias for more information
Intro Video:
Course Description:
Have you noticed that the healthcare system, wherever you are, is disintegrating? The unprecedented health impacts, particularly the mental health impacts, of the pandemic and climate crises, have toppled healthcare structures everywhere. Systems that were already crumbling have been leveled; structures that were somehow remaining functional are losing their tensegrity. The antidote is a shift in consciousness, from the bottom up.
This course turns the tide on how we think about and what we do in regard to healthcare. We start this program with a focus on burnout. Burnout is what is behind the accelerating mental health issues we are seeing in epic proportions everywhere. We also start with ourselves. Once we are assured that we are protected against burnout, we are well qualified to share those resources with others and to become Regenerative Health Practitioners.
This program redefines burnout. It extracts the associations with victimization and contagion. Instead, we focus on individuating responses to accelerating overwhelm by examining the exposome* for each person and identifying vulnerabilities. These vulnerabilities are then paired with appropriate, accessible and practical resources for prevention and advocacy. This lays the groundwork for replication and for healing in community as a model for others.
Utilizing clinically and time-tested modalities that speak directly to the evolving human nervous system, Regenerative Health is the physiological evidence that what is occurring now in human history is transformative. We have the capacity to transcend the debilitating impacts of allostatic load** and convert the process into the timeless path of the wounded healer, compassionately averting burnout for others.
* Exposome: The exposome (Wild, 2005) represents the totality of exposures from conception onwards, simultaneously identifying, characterizing, and quantifying the exogenous and endogenous exposures and modifiable risk factors that predispose to and predict diseases throughout a person's life span.
Allostasis: The process by which the body responds to stress in order to regain homeostasis.
**Allostatic Load: The cost of chronic exposure to elevated or fluctuating endocrine or neural responses resulting from chronic or repeated challenges that the individual experiences as stressful.
Learning Outcomes:
By the end of this course, you should be able to:
Explain the physiology of burnout;
Construct a valid, useful exposome for any individual;
Implement hands-on applications to reverse the threat of burnout;
Develop a preventative self-advocacy strategy to offset burnout, secondary traumatization and vicarious traumatization;
Enhance your trauma-informed, culturally sensitive skillset;
Become qualified to be a Regenerative Health Practitioner.
Faculty: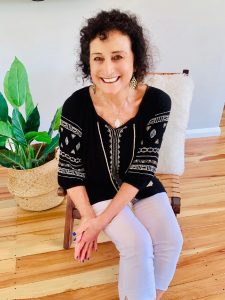 Dr. Stephanie Mines is a neuroscientist, embryologist and author and the founder of the TARA Approach for the Resolution of Shock and Trauma (www.Tara-Approach.org) and Climate Change & Consciousness (www.cccearth.org).
In addition to her investigations, including clinical trials, into allostatic load or overwhelming burdens on the nervous system, Dr. Mines has been involved in social and political movements that have been at the cutting edge of cultural change. As an activist in the Civil Rights movement, the Black Liberation movement, and as an advocate for people living with HIV and AIDS, survivors of domestic violence and sexual abuse, Dr. Mines has been inundated with all the conditions that lead to burnout. The subtitle of her newest book, Memoir of An Embryologist is How I Discovered the Secret of Resilience. It is that secret that she shares with you in this course.
Weekly Sessions:

Week One:
Exploring the concepts of burnout, secondary traumatization and vicarious traumatization. Redefining these terms for a climate changing world.
Week Two:
Interventions that provide an antidote to burnout. Speaking to the human nervous system in language it understands.
Week Three:
Assess and document each individual's exposome.
Week Four:
Experience healing in community and Regenerative Health in action.
Required Reading:
Stephanie Mines, We Are All in Shock
Stephanie Mines, They Were Families: How War Comes Home
Additional Resources, optional:
My Grandmother's Hands, Resmaa Menakem
Accessing the Healing Power of the Vagus Nerve, Stanley Rosenberg
Anchored: How to Befriend Your Nervous System Using Polyvagal Theory, Deb Dana
In the Realm of Hungry Ghosts, Gabor Mate
When the Body Says No, Gabor Mate
Requirements for enrolled Degree students to earn 1 Credit:
For BA students – 6-9 pages in length
For MA students – 10-15 pages in length
For PhD students – 20-25 pages in length
___
The rules guiding our assignment collection and grading process can be found here: Ubiquity University Grading Policy
Information about how we process refund or cancellation requests can be found here: Refund and Cancellation Policy
Questions: Please do not email faculty directly with any technology or registration issues. If this is your first time purchasing from us, or you need a refresher, we suggest you review our tutorial How to Purchase a Course. If you do not have a user account, you will be required to create one upon your initial purchase. Save your username and password as you will need it to login to access course materials later and to make purchasing faster in the future. If you need technical assistance you can use the chat button located at the bottom, left-hand side of the screen and you can also email our Registrar, Veronica Saldias at registrar@ubiquityuniversity.org.