Dates: Thursdays, March 12, 19, 26, April 2, 9 at 8:00 AM Pacific Time
Format: 5 live webinars
Faculty:  Anne Baring, MA Oxon, with Gyorgyi Szabo, PhD
Academic Credit:  Bachelors, Masters and Doctoral – 1 credit
Four Paths to Union with the Divine Ground:
The Essential Teaching of Hinduism, Buddhism, Daoism and Christianity
Webinar description
What was the origin and the essential teaching of these four Spiritual Traditions? And how far was this teaching understood by those who developed religious institutions in their name? Of the four Traditions, Buddhism seems to have maintained its influence, which has recently spread widely in the West. Hinduism has ceded to Islam in Indonesia but is still strongly embedded in India. Christianity has largely lost its influence in Europe but is gaining strength in Africa. It has been effectively eliminated in the Middle East where the recent persecution of Christians by Muslim states has been rife.
Required Reading for Degree Students
General Introduction:
• Huston Smith: The World's Religions; Forgotten Truth
• Andrew Harvey and Anne Baring, The Mystic Vision; The Divine Feminine
Hinduism:
• Juan Mascaró, The Upanishads; the Bhagavad Gita
• Any book on the Vedas with a good translation
• Paramahansa Yogananda, Autobiography of a Yogi
• Ravi Ravindra, Yoga and the Teaching of Krishna
Buddhism:
• Juan Mascaró, The Dhammapada
• Thich Nhat Hanh – Buddha Mind, Buddha Body
• Peter Harvey – An Introduction to Buddhism (2nd edition)
Daoism or Taoism:
• The I-Ching or Book of Changes, Richard Wilhelm Translation
• Arthur Waley, The Way and Its Power, Lao Tzu's Tao Tê Ching and its Place in Chinese Thought (reprinted 2016)
• Vitality, Energy, Spirit: A Taoist sourcebook, trans. and edited by Thomas Cleary
• Thomas Cleary, Awakening to the Tao, Lui I-Ming
Christianity:
• The four Gospels and the Gospel of Thomas; The Epistles of St. Paul
• Jehanne de Quillan, The Gospel of the Beloved Companion
• Matthew Fox, Original Blessing; Creation Spirituality
• Bede Griffiths, A New Vision of Reality; Return to the Centre
• Ravi Ravindra, The Yoga of the Christ in the Gospel According to St. John
• Huston Smith, Soul of Christianity
• Neil Douglas-Klotz, Prayers of the Cosmos: Meditations on the Aramaic Words of Jesus
• Claire Heartsong, Anna, Grandmother of Jesus (channeled material)
The Shadow Aspect of Christianity:
• Charles Freeman, The Closing of the Western Mind; AD 381: Heretics, Pagans and the Christian State
• Catherine Nixey, The Darkening Age: The Christian Destruction of the Classical World
• Michael Baigent and Richard Leigh, The Inquisition
General:
• F.C. Happold, Mysticism: A Study and an Anthology (highly recommended as an introduction to Mysticism)
• Christopher Bache, Lifecycles, Reincarnation and the Web of Life; LSD and the Mind of the Universe (forthcoming November 2019)
Post-Papers
Students taking the course for credit should submit a post paper to Dr Gyorgyi Szabo. Masters level post-papers should be between 10-15 pages in length, and Doctoral level 20-25 pages. Bachelors level post papers should be between 6-9 pages in length and should submit to Dr. Constantina Clark. Papers should be written in APA style with footnotes.
Faculty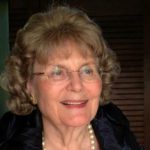 Anne Baring MA Oxon, graduate 1951. Former member, Association of Jungian Analysts, London. Former member, International Association for Analytical Psychology. Member, Scientific and Medical Network. Anne Baring is the author and co-author of seven books including The Myth of the Goddess, Evolution of an Image, The Mystic Vision, The Divine Feminine, and Soul Power: An Agenda for a Conscious Humanity. Her children's book, The Birds Who Flew Beyond Time, has been honored with a Nautilus Gold Award for 2011. Anne's new book, The Dream of the Cosmos: A Quest for the Soul was published in 2013, and is the primary text for this course. Anne is a Jungian analyst, living near Winchester, England. Passionately interested in the fate of the Earth and the survival of our species in this critical time of evolutionary change, her work is devoted to the recognition that we live in an ensouled world and to the restoration of the lost sense of communion between us and the invisible dimension of the universe that is the source or ground of all that we call 'life.'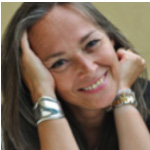 Gyorgyi Szabo, PhD serves as Ubiquity University's Dean of Graduate Studies and Director of Research. She was a Co-Founder and Academic Dean of the Ervin László Center for Advanced Study (ELCAS). She served as Director of Research and Development of the Center's Exploratoria Program. She was co-creator of the WorldShift International Foundation, and the WorldShift 2012 organizations, and currently serves as Member of the Advisory Board of the Memnosyne Foundation. In 2012, she founded and now serves as a President of UniverSoul, a Hub for Conscious Evolution in Paris, in association with Barbara Marx Hubbard. Gyorgyi lectures worldwide and has published papers in The Scientific and Medical Network's Review, The Shift Network, and World Futures: The Journal of New Paradigm Research. She translated from Italian to English The Basic Code of the Universe: The Science of the Invisible of Physics, Medicine and Spirituality by Dr Massimo Citro.[/vc_column_text][/vc_column][/vc_row]