Photo Credit: Ben Wolfe
Course Description:
As we move towards regenerative approaches to everything – from agriculture to tourism, to urban planning and beyond – the starting point must be to understand what it actually means to be regenerative. Only something that is alive is capable of regeneration. This is not something we manage or control. We can cultivate fertile conditions. We can invite and influence change. But life regenerates itself. Living systems heal themselves.
If we are to avoid reinforcing past harms… if we are to align ourselves with the intrinsic regenerative capacity of our landscapes, our organizations and our communities… and if we are to find our way to the promise of a more thrivable world, it is vital that we ground ourselves well in the at-once humble and inspired practice of stewarding life.
This 12-week course will provide a grounding and deepening in "life's universal design principles" – a straightforward set of fertile conditions common to all thriving, regenerative living systems. Through case studies, conversation, poetry and play, we will explore how those principles are at the heart of regenerating the living soil, and how they can inform and inspire regenerative approaches to tourism, education, healthcare, entrepreneurship and more. In this way, the course will offer a common vocabulary and a conceptual platform for collaboration, discernment and collective impact across multiple sectors. And it will introduce participants to a range of methods, models and heuristics for stewarding life's self-organizing, regenerative capacity (1) for ourselves, (2) within our interactions, (3) in our projects and organizations, and (4) across the broader human and more-than-human systems we contribute to. On these foundations, any chosen project, organization and community may be better shaped as a practice ground for a more thrivable world. And each of us may deepen into the fullness of what it means to be human and alive at this pivotal moment in the world.
Format: A 12-week online series combining 8 live 90-minute interactive teaching sessions interspersed with 4 small-group cohort sessions to enable integration and application of the learning as well as community building. Supporting resources and case studies will be provided, along with an online platform for ongoing sharing and conversation.
Learning Outcomes:
By the end of this course you should be able to:
Understand what is at stake and what is possible in shifting from a worldview of management and control to a stance of stewardship and regeneration.
Explain life's 4 universal design principles and how they show up at various scales and in a range of sectors and contexts.
Begin to apply these principles in practice in your own specific project, with support from guiding frameworks and a community of peers.
Hone your practice of sensing and supporting what will enable greater aliveness and regenerative capacity in your own work and community.
Faculty: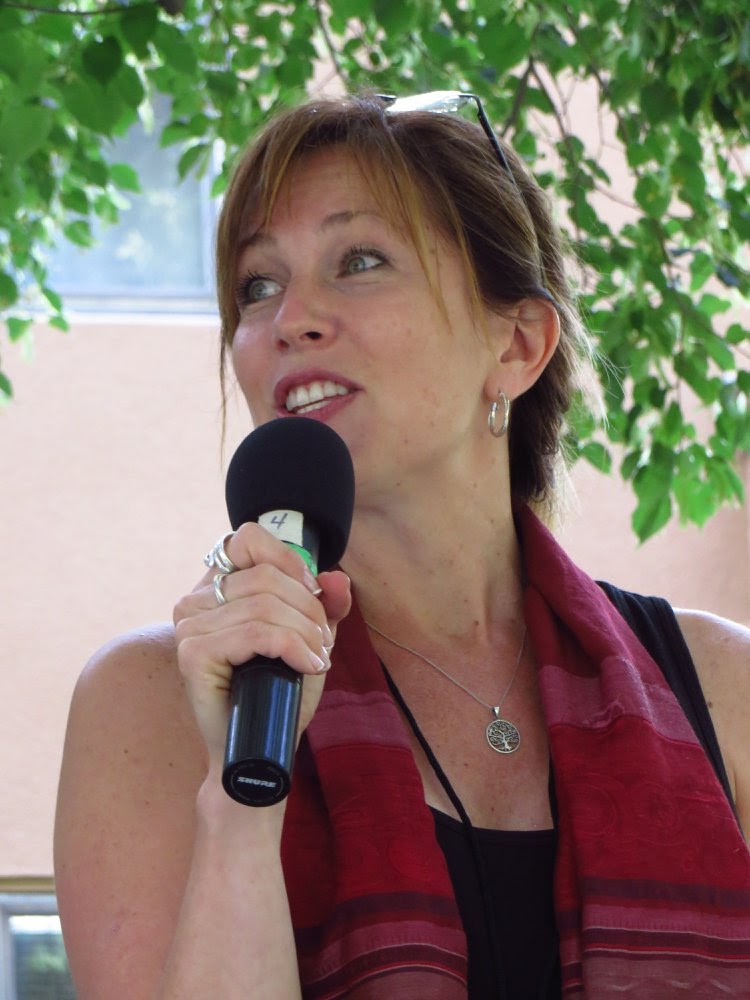 Michelle Holliday, MA is a visionary author, facilitator, consultant and researcher. For the past two decades, her work has centered around "thrivability" — a set of perspectives and practices based on a view of organisations and communities as dynamic, self-organizing living systems. Her research and practical experience are brought together in the highly acclaimed book, The Age of Thrivability: Vital Perspectives and Practices for a Better World, as well as in a popular TEDx talk. As part of the global Art of Hosting community of practice, she has designed and hosted hundreds of strategic conversations for clients and the public, from 5 to 500 people. After living in 19 cities, including Moscow, London, Paris, New York and a small town in Scotland, she now calls Montréal home.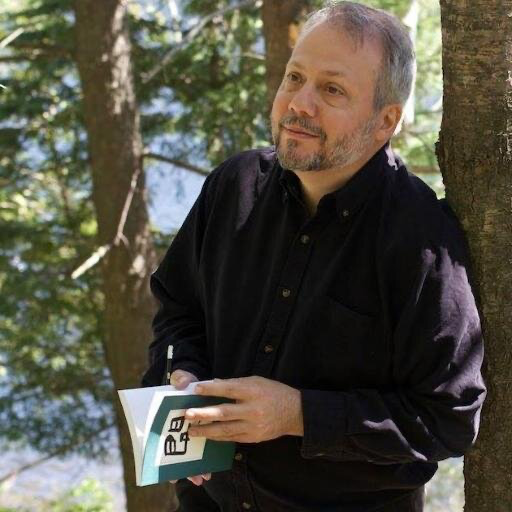 Ben Wolfe Ben's consulting, convening and community-building work on complex issues has attracted clients and collaborators from Canada and the USA to New Zealand. As one of Canada's Art of Hosting facilitation practitioners he has designed, hosted and facilitated emergent leadership, evaluation, planning and change processes with mental health agencies; regional tourism organizations; leading health, environment and arts NGOs; Fortune 500 companies; community groups and processes; purpose-driven businesses; churches in transition and emerging networks. A past Director of Communications of local and national NGOs, Ben is a winner of multiple awards for his communications and community-building work and is a co-founder of 30 years of participatory initiatives for the public good. Ben is also a photographer, poet and professional square dance caller.
Course Modalities:
Non-Credit Options
Lite Level – This course is delivered on-demand with no faculty interaction and is perfect for lifelong learners who want to go at their own pace and who are not interested in academic credit but still want to experience the course.
Audit-No Credit – If you would like to participate when this course is offered in our Live Virtual Classroom mode, you may attend the live faculty webinars but will not be required to submit assignments for credit.
If you take a few courses and decide you want to officially enroll in a degree program, you can gain academic credit for Lite versions or Audit-No Credit versions by paying the difference between these course fees and a normal academic fee, successfully completing quizzes, submitting your reflection journals and delivering a Final Creative Assignment that will be graded.
For-Credit Options
Live Virtual Classroom: Study that takes place within Ubiquity University, in which Ubiquity academic coursework is accomplished through attendance in Live Webinars, with faculty and student interaction being a part of the Live Webinar content. To receive academic credit, you must not miss more than 3 live sessions, you must complete the quizzes and submit any other required assignments (if any), and a final creative assignment for grading at the degree level you are enrolled in.
Internal Online Independent Study: Study that takes place within Ubiquity University, in which Ubiquity academic online coursework is engaged in independently on one's own and does not include faculty interaction. To receive academic credit, you must complete the quizzes and submit your reflection journals and final creative assignment for grading at the degree level you are enrolled in.
The rules guiding our assignment collection and grading process can be found here: Ubiquity University Grading Policy
Our shopping cart is simple and easy to understand. If you do not have a user account, you will be able to create one upon purchase. Save your username and password as you will need it to login to access course materials later. For more detailed, step-by-step instructions you can review our tutorial How to Purchase a Course. Again, if you experience any issues, please email Veronica Saldias at registrar@ubiquityuniversity.org.
Information about how we process refund or cancellation requests can be found here: Refund and Cancellation Policy
We allow students at all academic levels to participate in our online courses. However, those students who are enrolled in MA or PhD programs are expected to offer a more sophisticated analysis on reflection tasks, writing assignments, and in the final creative assignment. You will be graded commensurate with your degree level. Except for the Final Creative Assignment, word counts are offered as guidelines. If you need to exceed the word counts to submit an MA or PhD level response, you may feel free to do so as long as the word count expansion is reasonable and necessary.
Course Contact Information:
Live Virtual Classroom macrocourses are delivered by faculty in live Zoom sessions. You will have a course facilitator who is available to answer questions and offer additional assistance and that information will be provided to you upon registration. Please do not email faculty directly with any technology or registration issues.
For on-demand lite or Internal Online Independent Study versions, click the "Chat" button down on the left-hand side of the screen for any technical issues or questions you may have about the content.