Dates: Thursdays, May 6, 13, 20 and 27, 2021 from 10:00 AM to 11:30 AM Pacific Time
Format: Four live webinars on Zoom. All sessions will be recorded and will be posted on this page for access for registered students.
Zoom Information: Once you have registered for this program, please ensure you are signed in to your account and return to this page to access the "Get Your Zoom Link" lesson. You must register separately on Zoom to get your participation codes and reminder emails.
Faculty: Anne-Marie Goncalves Desai,MA, PCC, ORSC-C and Suncica Getter, MA, PCC, ORSC-C
Academic Credit: Bachelors- 1 credit, Masters – 1 credit; Doctoral – 1 credit
Questions: Please do not email faculty directly with any technology or registration issues. If you need technical assistance you can use the chat button located at the bottom, left-hand side of the screen and you can also email our Registrar, Veronica Saldias at registrar@ubiquityuniversity.org.
Pricing:
BA Level: $100
MA Level: $200
PhD Level: $300
Audit-No Credit: $80
Our shopping cart is simple and easy to understand. If you do not have a user account, you will be able to create one upon purchase. Save your username and password as you will need it to login to access course materials later. For more detailed, step-by-step instructions you can review our tutorial How to Purchase a Course. Again, if you experience any issues, please email Veronica Saldias at registrar@ubiquityuniversity.org.
Creating Generative Relationships
Course Description:
The ability to create healthy and thriving relationships based on trust, respect, mutual support, and understanding determines, to a large extent, the quality of our lives. Yet, for a lot of us, relationships do not just "happen" naturally. We need to develop our awareness and equip ourselves with skills and tools to create conscious and effective interactions.
With the increase of polarization and fragmentation in the world today, we are all called to open our hearts and expand our capacity to relate to and to include a diversity of people. Creating generative relationships is of crucial importance for the well-being of us as individuals, for our communities, and our world.
In this series of four webinars, you will develop your capacity to become more present and effective in your relationships as a partner, spouse, colleague, parent, or leader by developing systemic awareness and exploring the four aspects of relationships: with self, with others, with the collective and with the world around us.
Learning Outcomes:
By the end of the 4 webinars you should be able to:
Apply a four-step process to nurture your relationship with self
Recognize dysfunctional patterns in relationships
Use an alignment tool to strengthen your partnership with others
Assess the impact of rank and privilege on relationships
Understand the role of conflict in the creative movement of life
Reveal the relationship dynamics of the systems you are part of
Weekly Schedule
Week 1 – May 6, 2021 • Creating Generative Relationships With the Self
Creating generative relationships starts with the self. Our identity is complex, made of multiple aspects, and formed by a myriad of internal and external influences. While we easily accept some of those aspects, we would rather hide the others. We develop an internal hierarchy, a ranking system that is the first form of othering. This process of internal othering has a significant impact on our sense of vitality and wholeness and on our relationships with others.
In the relationship with self, you will uncover the dynamic between the many parts of you. You will explore dominant and marginalized voices and understand the quality of relationships within your internal system. You will also practice a four-step process that can support the integration of parts of you that are usually hidden or silent and turn them into a resource. You will become more conscious and intentional about who you want to be in relationships and have a clear understanding of how the process of diversity and inclusion always starts with the self.
Week 2 – May 13, 2021 • Creating Generative Relationships with Others
In this module, we will focus on our relationship with others. You will learn how to look at a relationship as a living entity with its own needs and potential, larger than the sum of its parts. You will explore how to build systemic awareness and understand how to develop practices of care for the relationship itself.
You will also uncover dysfunctional patterns in relationships and the way you might be contributing to them. You will explore your reactive tendencies and beliefs that keep you repeating the same patterns and focus on their creative potential.
You will also build greater awareness of how you hold different roles in your life and work and the impact that has on your relationships.
You will explore the role of conflict in relationships and look at how, if skillfully managed, it can be used as a creative force. You will learn how to co-create relationship agreements that will enable alignment, co-responsibility, and mutual growth.
Week 3 – May 20, 2021 • Creating Generative Relationships With the Collective
In this module, we will move from one-on-one relationships to larger human systems such as families, teams, and communities.
You will develop systemic awareness and the ability to identify the power dynamics within a system. We will explore the forms of othering that happen on a larger scale and how we can work collectively to shift their impact on us.
You will look at how rank and privilege play out in the systems you are a part of and explore their influence on the dominant discourse.
We will examine our blind spots and subtle ways in which we unconsciously perpetuate the structures of othering.
Week 4 – May 27, 2021 • Creating Generative Relationships With the World
Our reality may appear fragmented to us, and we may experience separation, yet we live in a world where living systems are interconnected and interdependent. We are part of a larger whole and of an energetic field that influences our thoughts, behaviors, and emotional experience.
In this module, we will explore the inherent regenerative wisdom in living systems. Through a process of systemic constellation and mapping, you will gain an insight into the hidden architecture and patterns impacting the relationship dynamics of a system you are part of. You will envision creative ways to help the web of relationships transform and thrive.
Requirements for enrolled Degree students to earn 1 Credit:
Optional Reading
End of course essay on describing the impact on your life of studying this material
For BA students – 6-9 pages in length
For MA students – 10-15 pages in length
For PhD students – 20-25 pages in length
Faculty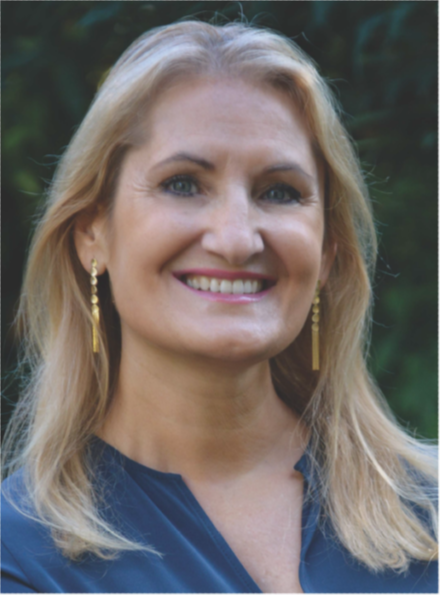 Anne-Marie Goncalves Desai, MA, PCC, ORSC-C is a systemic coach, facilitator, educator and organizational consultant. She supports organizations to create regenerative human cultures and develop healthy relationships with their eco-systems. She facilitates group processes allowing people to use their collective wisdom, develop their systemic awareness and work with what is emerging. She teaches courses to help create conscious and healthy relationships in organizations. She is passionate about evolving human and planetary consciousness and the practice of heart coherence. She is a faculty member of the Co-Active Training Institute (CTI), a senior consultant and trainer for the EU School of Administration, and former faculty of the Centre for Right Relationship.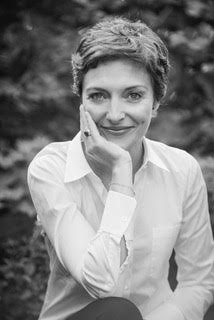 Suncica Getter, MA, PCC, ORSC-C is a systemic coach, facilitator, educator and organizational consultant. Her practice has a strong focus on supporting and enabling human systems to establish and sustain cultures of authenticity, creativity, courage, and empathy. She works with individuals, groups, and organizations, removing obstacles to their generative power and vitality. Together, they regain and expand their agency in the work that matters to them. She is dedicated to inspiring and equipping her clients to think systemically and build right, generative relationships, tap into the collective wisdom, and move into ethical action. She is a faculty member of the CRR Global ORSC Institute, a Faculty Lead and Senior Consultant for Performance Consultants International and has been a guest lecturer in executive and systemic coaching at the University of Belgrade, Serbia, and Bath University, UK.