Ubiquity University is proud to announce our new Independent Study course partnership with The Jaguar Path which can earn you 2 Academic Credits toward your Ubiquity BA, MA, or PhD program. If you are not enrolled in a degree program, you can still participate in this offer. To register directly with The Jaguar Path please click here..
Dates: March 15 to May 31, 2022 – 6:00-8:00pm EST
Format: Zoom
Faculty: Various
Academic Credit: Bachelors- 2 credits, Masters – 2 credits; Doctoral – 2 credits
Chakana – The Inca Medicine Wheel
Course Description:
In this training you will explore the Chakana – The Inca Medicine Wheel which holds all of the Inca cosmology and provides a compass for living life in balance with all living beings. As you move through each of the four directions and power animals you will learn how to heal trauma and walk through life with a new perspective. This training immerses you in the Q'ero lineage and traditions of ceremony and healing tools, so that you can deepen your personal and professional healing practice and learn how to use shamanic tools in the modern world.
Learning Outcomes:
The Q'eros are direct descendants of the Incas, and each of our sessions are based upon the Q'ero traditions. You will gain insights into their history and lineage, which will help you better understand the healing modalities that you will learn. By the end of this course you should be able to identify and apply the healing qualities of the four directions and corresponding power animal energies of the Inca Medicine Wheel.

Schedule:
Week 1: Opening Sacred Space
Experience and learn how to open sacred space and use ceremony as a part of your everyday life. As you learn to open sacred space you begin to explore each of the four directions and its corresponding power animal essence as well as Pacha Mama (mother earth) and Innti Taita (father sun).
Learning Outcomes:
You will know the qualities of the power animals
You will establish reverence and way of living in gratitude!
Week 2: Aini Despachio (Gratitude Ceremony)
Come together for Aini Despachio, adding your own intention and prayer to our offering of gratitude to mother earth. Receive a list of ingredients so you can hold your own ceremonies. You will learn how to offer an Aini Despachio ceremony. Thanks giving to mother earth.
Learning Outcomes:
You will know how to lead a Despachio ceremony
You will understand the meaning behind all of the ingredients and Inca symbolism
Week 3: The Chakana – Inca Medicine Wheel
Travel to each of the directions of the Chakana and discover how to use this as your medicine and compass for life. Move through each of the four directions, healing the different aspects of Self, and arrive in the center of the Chakana with a full heart and new perception of life.
Learning Outcomes:
You will know the Incan Cosmology
You will explore lower-middle-upper world realities
Week 4: Connecting to Pachamama
The essence of the Q'ero lineage is living in harmony with all of life around us. Discover new ways to honor and adore the land that you walk upon each day. Realize your true nature and the power that your inner shaman holds.
Learning Outcomes:
You will know the way to honor our planet daily
You will explore the ways of the Q'ero elders
Week 5: Using the Rattle
The rattle is a sacred tool used by the Q'eros in ceremony and healing. Learn about the components of the rattle and how the shamans use this tool to relax into a deeper state of consciousness and move deeper into the spirit world.
Learning Outcomes:
You will know what materials are used to create a rattle
You will learn how to use the rattle to move energy
Week 6: Opening and Clearing Chakras
We have energy centers throughout the body that become stagnant and heavy as we accumulate unprocessed emotions and traumas. Although we may not see these energy portals, or centers, they are still affecting our everyday lives. This week we will learn how to open the chakras and release the heavy energy so that we can make room for more light.
Learning Outcomes:
You will know how to clear a chakra from a block
You will explore how to move energy
Week 7: Creating a Mesa
A mesa is a medicine bundle personalized to each and every shaman. Learn about the symbolism and importance of each aspect of the mesa; begin to create your own medicine bundle.
Learning Outcomes:
You will know everything about the mesa cloth
You will learn about the shamans stones in the mesa
Week 8: Balancing the Energy Body
Clear out energy that is no longer yours to carry and come to a place where you can feel the deepest part of your heart.
Learning Outcomes:
You will know the way to balance the energy of the body
You will learn how to clear the aura
Week 9: Finding the Nectar of Life
Connect with the essence of the hummingbird and the sweetness of life; reconnect with the feminine energy that is within all of us.
Learning Outcomes:
You will know the way to honor the feminine
You will learn about the feminine ancestors
Week 10: Discover Your Power Animal
Take a guided shamanic journey to meet the power animal that is forever walking by your side. Learn how to guide others on a power animal journey to meet their ally.
Learning Outcomes:
You will know what your power animal is
You will learn how to lead a power animal journey
Week 11: Rainbow Body
Activate the heart and prefrontal cortex with this energy healing practice. Clear stagnant energy and seal any leakages in your luminous field so that you may see, and be seen, with a newfound clarity.
Learning Outcomes:
You will know how to open all the meridians
You will learn how to balance the endocrine system
Week 12: Pampo Mesaiok Karpai
As we come to a full circle of the medicine wheel, in this session we will celebrate the knowledge we now hold as a way to navigate life. We are now ready to receive the initiation from the elders as a knower of the chakana. You are initiated as a link of a lineage who now carries the flame. You are now ready to take the next steps in your life's journey as an Earth Keeper.
Learning Outcomes:
You have come full circle to the healed state of being
You will be initiated as a Pampo Mesaiok (Earth Keeper)
This is a tentative schedule and is subject to change.
Speakers, experts and facilitators:
Ray Crist, Kuraq Akulleq – Visionary and Teacher of the Lineage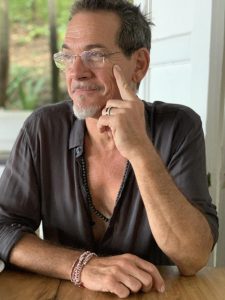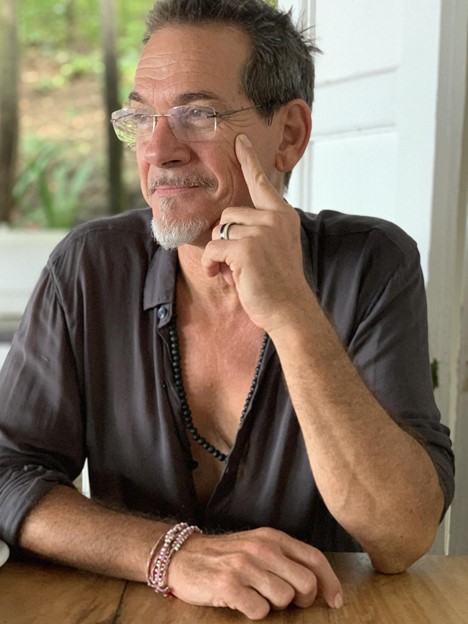 Don Francisco-Flores, Hatun Q'ero, Elder of the Lineage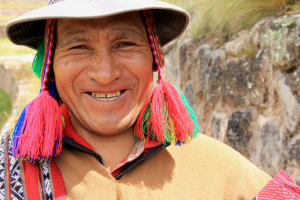 Donna Juanita, Mamakilia, Grandmother Moon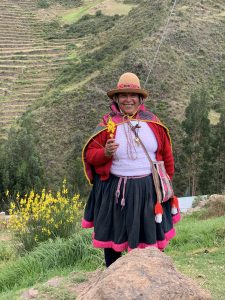 Don Wilbert, Alto Mesaiok, Scholar of the Lineage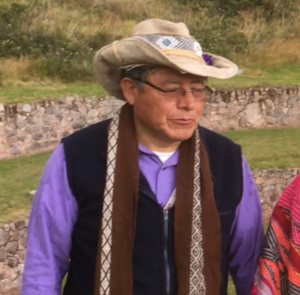 Pricing:
Conference Fee Paid Directly to Jaguar Path: $1000 – Register using this link. This course qualifies for 2 credits for enrolled Ubiquity Students. To obtain academic credit for this independent study opportunity, you will need to pay our normal tuition rate in addition to the fee charged by The Jaguar Path, and turn in your post-paper for grading. If you would like to import this course for credit, please contact our Registrar at registrar@ubiquityuniversity.org and they will send you a separate Ubiquity University invoice. Cost: BA students – $200, MA students – $400 and PhD students – $600.
Requirements for enrolled Degree students to earn 2 Credits:
End of course essay describing the impact on your life of studying this material
For BA students – 6-9 pages in length
For MA students – 10-15 pages in length
For PhD students – 20-25 pages in length
Contact Information:
All partner courses are completely on-demand for your convenience. If you have questions or require additional assistance regarding the partner course itself, please contact the course provider directly. If you have questions regarding acceptance for credit or final papers, you may click the "Chat" button on the lower, left-hand side of the screen, and submit your question. Our help desk will respond as soon as possible.
The rules guiding our assignment collection and grading process can be found here: Ubiquity University Grading Policy
Information about how we process refund or cancellation requests can be found here: Refund and Cancellation Policy