Date: The second Thursday of each month, beginning on September 8,
2022 and running to December 8, 2022 from 11:00 AM to 12:30 AM Pacific Time.
Format: Live webinars on Zoom. Sessions will be recorded and will be posted on this page for access for registered students.
Zoom Information: Once you have registered for this program, please ensure you are signed in to your account and return to this page to access the "Get Your Zoom Link" lesson. You must register separately on Zoom for each session to get your participation codes and reminder emails.
Faculty: Calen Rayne, MFA, DMin; Krista Stanley, PhD
Academic Credit: BA, MA and PhD – 1 Credits
Intro Video:
Course Description:
In this micro-course we mine the depths of the Black Madonna archetype, along with the teachings of Buddha, as guidance to live by in the 21st century. We reference theologian Matthew Fox's 2011 essay on the reemergence of the Black Madonna in our time as a framework for our discussions. We will reference Fox's four paths of Creation Spirituality — Via Positiva, Via Negativa, Via Creativa, and Via Transformativa for a dance intertwining our journey. 
To better understand our spiritual journeys by way of the four Vias, Fox reminds us that "these paths are spiral, not ladderlike. Like the movements of a symphony, each of the paths spirals in and out of the others until our spiritual journey expands and expands." Matthew Fox founded the University of Creation Spirituality, which transitioned to Wisdom University, and is now known as Ubiquity University.
We begin our journey in September of 2022 with Via Positiva. We surrender to the awe and beauty of our cosmos, and take up the teachings of Buddha and the Black Madonna to carry us on our journey. 
In October we dissolve into the wisdom of the dazzling darkness, Via Negativa. We explore suffering to unearth what is held in the divine darkness. We engage this shadow work to understand how wonder emerges from the darkest of times.
In November we explore the social act of art and the creative process, Via Creativa. We embrace the creative wonders rising from darkness, and those dormant qualities exposed through our solitude and reflection. Awe comes into existence through play, imagination, and art. We co-create with the Divine to birth enlightened intent in service to the greater community. 
In December we complete our journey with celebration, rebirth, and resurrection, Via Transformativa. Transformation is actualized by honoring our diversity. The Buddha and the Black Madonna are beacons of compassion and justice. We look to Divine Presence for transformative practices that will guide us into a renaissance of global community. 
By the end of this course:
You will understand the archetypal dynamics inherent in the iconography of the Black Madonna and how they are manifesting in our world

You will recognize the practical dynamism of the Buddhist principles of compassion and its magnetic companion in the wisdom of the Black Madonna

You will tune into the vital need for the integration of the transcendent and the immanent and how to manifest it in your life

You will be empowered to contribute your creative energy to the impulses of a new cosmological order

You will learn practical ways to bring the teachings of Buddha and the Black Madonna into your spiritual practice.
Sessions:
Via Positiva: September 8, 2022 – Buddha and the Black Madonna
Archetypes for Our Times
Cosmology and the Great Ocean
Earth and our Lower Chakras
Via Negativa: October 13, 2022 – Buddha and the Black Madonna
On the Edge of Darkness
A Lesson in Suffering
Creating Wonder from Darkness
Via Creativa: November 10, 2022 – Buddha and the Black Madonna
Education & Creativity
Wisdom and Compassion
Re-imagining our Divinity
Via Transformativa: December 8, 2022 – Buddha and the Black Madonna
Sophia & Celebration
Celebrating our Diversity
A Renaissance of Community
Faculty: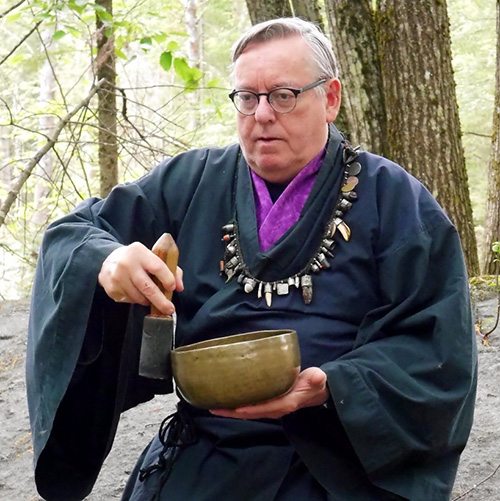 Calen Rayne, MFA, DMin is Director of Organizational Architecture within Ubiquity's unique holon architecture. He received a BA from Purdue University, an MFA in Writing and Poetics from Naropa University, and his DMin Degree from Wisdom University. Calen is a Unitarian Universalist Community Minister and has been with Ubiquity since 2005, first as a student, and then as a Member of the Wisdom School team that birthed Ubiquity. Calen has attended Ubiquity's Chartres Mystery School since its inception, and is a member of core faculty of the Mystery School and Madonna Rising offerings. Calen has spent time in North America, Latin America, Europe and Asia studying with great masters of zen and Tibetan Buddhism, with Bon and pre-literate Bon masters, and with alchemists of various indigenous religions, including the first (nameless) religion of the Himalayas, known as "sacred conventions" or "patterns of heaven and earth." Calen has been a student of all lineages of Buddhism since 1966 and is a proponent of a uniquely American style of Buddhism.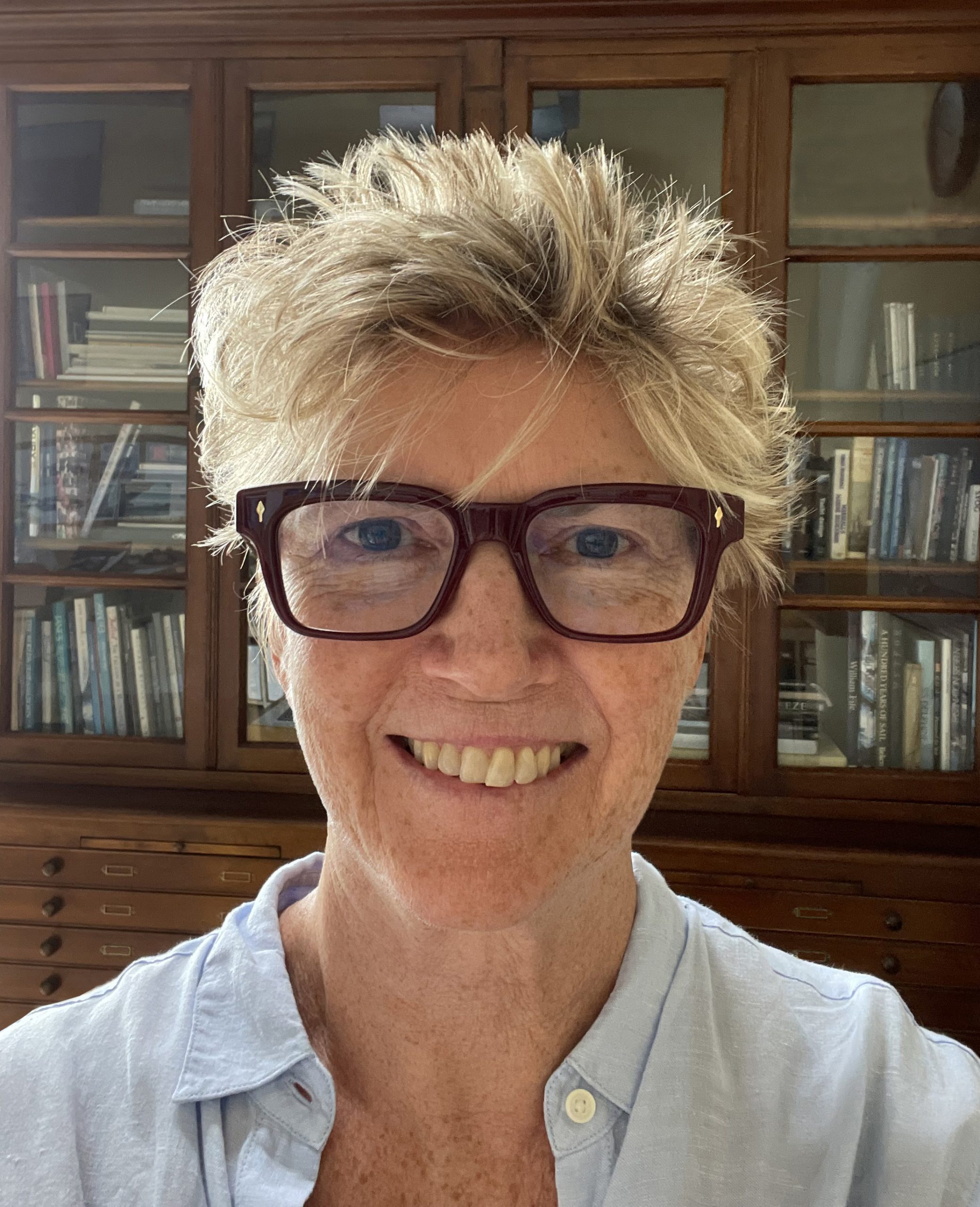 Krista Stanley, PhD is a mystic, a teacher, an essayist, and a gardener. She recently completed a forty year career in corporate business management to dedicate herself to her spiritual endeavors. Krista earned her Doctor of Philosophy in Wisdom Studies from Ubiquity University, Wisdom School of Graduate Studies with a concentration in consciousness studies and trans-rational thinking. Krista is deeply committed to the sacred feminine as demonstrated in the lore of the Black Madonna, studying and traveling extensively in pursuit of the profound wisdom She imparts in our time. She has received practical and teaching certification in Progressive Mediumship and Active Dreamwork, and is a NGH-certified Consulting Hypnotist specializing in past life review. Krista is passionate about all things anomalous—spirit communication, "reading the field," working with spirit guides, participating with the invisible realms, and integrating the wisdom and grace of an ensouled cosmos into our daily lives. She is a contributing author in Quantum Psyche II: Quantum Psychoanalysis edited by G. Galli Carminati and F. Carminati (2020).
Course Modalities:
Non-Credit Options
Audit-No Credit – If you would like to participate when this course is offered in our Live Virtual Classroom mode, you may attend the live faculty webinars but will not be required to submit assignments for credit.
If you take a few courses and decide you want to officially enroll in a degree program, you can gain academic credit for Lite versions or Audit-No Credit versions by paying the difference between these course fees and a normal academic fee, successfully completing quizzes, submitting your reflection journals, and delivering a Final Creative Assignment that will be graded.
For-Credit Options
Live Virtual Classroom: Study that takes place within Ubiquity University, in which Ubiquity academic coursework is accomplished through attendance in Live Webinars, with faculty and student interaction being a part of the Live Webinar content. To receive academic credit, you must not miss more than 3 live sessions, you must complete the quizzes and submit any other required assignments (if any), and a final creative assignment for grading at the degree level you are enrolled in.
Internal Online Independent Study: Study that takes place within Ubiquity University, in which Ubiquity academic online coursework is engaged in independently on one's own and does not include faculty interaction. To receive academic credit, you must complete the quizzes and submit your reflection journals and final creative assignment for grading at the degree level you are enrolled in.
The rules guiding our assignment collection and grading process can be found here: Ubiquity University Grading Policy
Information about how we process refund or cancellation requests can be found here: Refund and Cancellation Policy.
How to Purchase:
Our shopping cart is simple and easy to understand. If you do not have a user account, you will be able to create one upon purchase. Save your username and password as you will need it to login to access course materials later. For more detailed, step-by-step instructions you can review our tutorial How to Purchase a Course. Again, if you experience any issues, please email Veronica Saldias at registrar@ubiquityuniversity.org.
We allow students at all academic levels to participate in our online courses. However, those students who are enrolled in MA or PhD programs are expected to offer a more sophisticated analysis on reflection tasks, writing assignments, and in the final creative assignment. You will be graded commensurate with your degree level. Except for the Final Creative Assignment, word counts are offered as guidelines. If you need to exceed the word counts to submit an MA or PhD level response, you may feel free to do so as long as the word count expansion is reasonable and necessary.
Course Contact Information:
Live Virtual Classroom macrocourses are delivered by faculty in live Zoom sessions. You will have a course facilitator who is available to answer questions and offer additional assistance and that information will be provided to you upon registration. Please do not email faculty directly with any technology or registration issues.
For on-demand lite or Internal Online Independent Study versions, click the "Chat" button down on the left-hand side of the screen for any technical issues or questions you may have about the content.