Artist of the Spirit, Scientist of the Heart: Toltec Wisdom for Navigating Modern Times
Course Description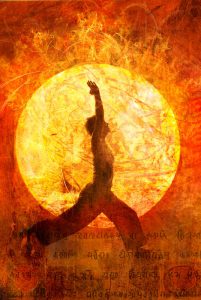 The word Toltec means "artist of the spirit," and the Toltec path is one of personal freedom—the freedom to choose how we want to create our inner and outer world through our perceptions and intent. Many people in the 1970s and 1980s were first introduced to Toltec philosophy through the writings of Carlos Castaneda as he shared his experiences with Yaqui Indian don Juan Matus. In the late 1990s, don Miguel Ruiz's first book, "The Four Agreements," opened a new and simple pathway to access this ancient tradition. While Castaneda's writings were like a lightning bolt that illuminated a radical new way of being, Ruiz's book was a trusty flashlight that shined a clear path to releasing personal suffering and reclaiming our natural state: happiness.
At the heart of the Toltec path to presence and authenticity is recognizing that we are all creating reality through our thoughts and actions. As artists of spirit, Toltecs consciously re-create their life into one of beauty. "If you can see yourself as an artist, and you can see that your life is your own creation, then why not create the most beautiful story possible for yourself?" (Don Miguel, The Four Agreements)
In this 4-week course, we explore the history, mythology, and cosmology of the Toltecs and then move into specific ancient practices that are critical for our modern times. You come away from this course with both an intellectual understanding and framework of a potent indigenous wisdom tradition and practical, heart-centered ways to integrate the core Toltec teachings into your everyday life.
Weekly Schedule
Session 1 • Toltec History, Mythology, and Cosmology
The opening class starts with an overview of the archeological, historical, and mythical teachings of the Toltec people, including their Sixth Sun prophecy and pre-and post-colonialism experience. We then delve into the Cosmology teachings as brought forward through don Miguel Ruiz, a direct descendent of the Toltec Eagle Knight lineage. These foundational concepts are covered: tonal/nagual, the assemblage point, resonance, lines of energy, dreaming and stalking, and the importance of non-ordinary reality.
Session 2 • Toltec Practices: Recapitulation and Not Doings
The next class focuses on two of the main practices of the Toltec. Recapitulation is a foundational technique that teaches one how to "stalk" and retrieve their energy from the past; not doings help us break up stagnant patterns and beliefs. We review the writings by Castaneda and Abelar and other Toltec teachers on the recapitulation and not doings practices, and then learn how to use them skillfully in our own lives.
Session 3 • Toltec Ceremony: The Angel of Death and Releasing the Elements of Self
Our third class focuses on two more pivotal Toltec teachings on death and self-importance. In recapitulation we learn how to release the hold the past has on us; in facing what the Toltec call "the angel of death" we learn to release the worries and fears of the future. We also explore how earth-based spiritual traditions hold a more holistic and healing view of death and release through their connection to the cycles of the seasons.
Session 4 • Toltec Wisdom: The Five Gateways, Silent Knowledge and Acts of Power
The final class explores the five gateways of the warrior, which are both portals into possibility and places for getting caught in our self-importance or self-effacement. The answer to moving through these gateways and gaining our personal freedom lies in learning how to skillfully navigate the mind while surrendering into being guided by a higher force, what the Toltec call silent knowledge. Through learning how to use our individual intent, or will, and align ourselves with Intent, or the life force that moves through all things, we become a bridge between the tonal and nagual. Here we can direct our present actions through signs of power, deep knowing, and energetic seeing.
Required Reading
If you are taking the course for academic credit, you will be required to read the following materials.
Required Reading
"The Voice of Knowledge," by don Miguel Ruiz
"The Warrior Heart Practice," by HeatherAsh Amara
Optional Reading
"Journey to Ixtlan," by Carlos Castaneda
"Sorcerer's Crossing," by Taisha Abelar
Requirements for enrolled Degree students to earn 1 Credit:
Required Reading
End of course essay regarding the learnings in this course using APA style.

For BA students – 6-9 pages in length
For MA students – 10-15 pages in length
For PhD students – 20-25 pages in length
Faculty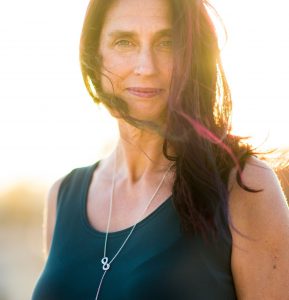 HeatherAsh Amara is the author of the bestselling Warrior Goddess Training series, The Seven Secrets of Happy and Healthy Relationships with don Miguel Ruiz Jr., and The Warrior Heart Practice. For the past seven years, she co-facilitated (with Will Taegel and Judith Yost) the annual Wisdom School journey to Teotihuacan, Mexico. She is currently working on her PhD through Wisdom School. She is dedicated to inspiring depth, creativity, and joy by sharing the most potent tools from a variety of world traditions. HeatherAsh studied and taught extensively with don Miguel Ruiz, author of The Four Agreements, and continues to teach with the Ruiz family. Raised in Southeast Asia, HeatherAsh has traveled the world from childhood and is continually inspired by the diversity and beauty of human expression and experience. She brings this open-hearted, inclusive worldview to her writings. Visit her at heatherashamara.com
Pricing:
BA Level: $100
MA Level: $200
PhD Level: $300
Audit-No Credit: $80 (no credit, access to course materials only)
Our shopping cart is simple and easy to understand. If you do not have a user account, you will be able to create one upon purchase. Save your username and password as you will need it to login to access course materials later. For more detailed, step-by-step instructions you can review our tutorial How to Purchase a Course. Again, if you experience any issues, please email our Registrar at registrar@ubiquityuniversity.org.
The rules guiding our assignment collection and grading process can be found here: Ubiquity University Grading Policy
Information about how we process refund or cancellation requests can be found here: Refund and Cancellation Policy.
Archived Webinar Contact Information:
Archived Webinars are completely on-demand for your convenience. If you have questions or require additional assistance, you may click the "Chat" button on the lower, left-hand side of the screen, and submit your question. Our help desk will respond as soon as possible.