Course Description:
"The Brain takes its shape from what the Mind rests upon." – Rick Hanson
 "Neurons that fire together, wire together." – Carla Shatz
"Hypercomplexity – the state of a complex system when human intelligence, in its current form, can no longer completely understand the intricacies of the system itself nor predict its future behavior."  – J. Hickman
Contemporary neuroscience is emerging as an essential ingredient in understanding human development, including our capacity for greater happiness and wisdom.  In our increasingly hypercomplex world, with its accelerating levels of interconnectivity and interaction, new insights from neuroscience research and application suggest practices for improving our daily life experience.  Increasingly, this understanding is being applied in psychotherapy, leadership development, workplace satisfaction, the healing arts, and in general individual well-being.  
The past three decades have seen the study of the brain and its relationship to human experience move forward with more vigor and enthusiasm than any other scientific field.  In fact, science has discovered more about the brain in the last 30 years than in all of previous human history.
In this course, we will explore the history of neuroscience, the current insights, and discoveries emerging from this discipline, the nature of hypercomplexity and its impact on our lives, and how a neuroscience informed personal practice can assist in dealing with the unpredictable challenges that accompany increasing hypercomplexity in the 21st century.
We will also experience a variety of foundational practices for use in developing cognitive, emotional and spiritual skills that can make us more effective and comfortable as new challenges arise in the future.  These practices build on a foundation of mindfulness and include kindness, empathy, compassion, gratitude, and the experience of happiness.  
The course will focus on both intellectual content and the effective use of such learning in Personal Practice.  This daily practice is grounded in the conscious, consistent and intentional repetition of carefully chosen thoughts and actions for the explicit purpose of building new neural pathways that become the basis for behavioral changes and improvements in our lives.  
Learning Outcomes
By the end of the course you should have:
A working knowledge of the centers in the brain that are most influential in affecting our behaviors and that are susceptible to restructuring through willful intention;

An understanding of the basic concepts of neuroscience, hypercomplexity, and quantum probabilities as they affect our present and can influence our future;

Adopted one or more daily practices from the course that have had a positive impact on our daily lives.
Requirements for enrolled Degree students to earn 1 Credit:
Read the 4 Required Books below

End of course essay on describing the impact on life of studying this material
For BA students – 6-9 pages in length

For MA students – 10-15 pages in length

For PhD students – 20-25 pages in length
Required Texts for each of the sessions
Session One:  Buddha's Brain: The Practical Neuroscience of Happiness, Love, & Wisdom – Rick Hanson with Richard Mendius, New Harbinger Publications, Inc, 2009
Session Two:  The Invisible Gorilla:  How our Intuitions Deceive Us – Christopher Chabris and Daniel Simons, Broadway Paperbacks, 2011.
Session Three:  Your Brain at Work: Strategies for Overcoming Distraction, Regaining Focus, and Working Smarter All Day Long – David Rock, Harper Business, 2009.  
Session Four:  The Master and His Emissary: the Divided Brain and the Making of the Western World – Iain McGilchrist, Yale University Press, 2019.
Additional References
To deepen the participants' learning experience in this vast area of human exploration, I recommend these additional references from which to choose based on your specific areas of interest as taught in this course.
Your Mind at Work

,

By Jeremy Hunter, Mindful Magazine, April 2013

Biology of Belief 10

th

Anniversary Edition:  Unleashing the Power of Consciousness, Matter, and Miracles

– Bruce Lipton, Hay House Inc, 2016

Mindsight:  The New Science of Personal Transformation

– Dan Siegel, Bantam Books, 2011

Search Inside Yourself:  The Unexpected Path to Achieving Success, Happiness (and World Peace)

– Chade Meng Tang, Daniel Goleman, and Jon Kabat-Zinn, Harper Collins Books, 2012

The Emotional Life of Your Brain:  How its Unique Patterns Affect the Way You Think, Feel, and Live

– Richard J. Davidson and Sharon Begley, Penguin Group, 2012

The Life We Are Given

– Michael Murphy & George Leonard, Jeremy Tarcher/Putnam Books, 1995

 

The Mindful Brain: Reflection and Attunement in the Cultivation of Well-Being

– Dr. Dan Siegel, W.W. Norton, 2007

The HeartMath Solution

– Doc Childre & Howard Martin, Harper Collins Publishers, 2004

Self-Hypnosis and Subliminal Technology: A How-to Guide for Personal-Empowerment Tools You Can Use Anywhere

– Eldon Taylor, Hay House Inc, 2012

The Genie in Your Genes: Epigenetic Medicine and the New Biology of Intention

– Dawson Church, Energy Psychology Press, 2009

The User Illusion: Cutting Consciousness Down to Size

– Tor Norretranders (translated by Jonathan Sydenham), Penguin Books, 1998 

Coaching with the Brain in Mind,

David Rock, Wiley, 2009

Managing with the Brain in Mind

(pdf), David Rock (available upon request)

SCARF: a brain-based model for collaborating with and influencing others

, David Rock, (pdf) NeuroLeadership Journal, Issue One 2008,

www.NeuroLeadership.com

Helping Managers Lead Change with the Brain in Mind,

David Rock and Mary Joe Emde, April 17, 2012
Pricing:
BA Level: $100
MA Level: $200
PhD Level: $300
Audit-No Credit: $80 (no credit, access to course materials only)
Our shopping cart is simple and easy to understand. If you do not have a user account, you will be able to create one upon purchase. Save your username and password as you will need it to login to access course materials later. For more detailed, step-by-step instructions you can review our tutorial How to Purchase a Course. Again, if you experience any issues, please email Veronica Saldias at registrar@ubiquityuniversity.org.
Faculty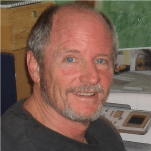 Jim Hickman is the founding Board Chair of Ubiquity University and serves as the company's CFO. He spent 30 years developing economic, professional and cultural relations between the United States and the countries within the former Soviet bloc, which included co-founding and serving as President/CEO for three companies: the Russian long-distance company Rustel; commercial enterprise company, AJ Ventures, Inc.; and Mosaic Networks, focused on international telecommunications projects.  He also served as VP of the State of the World Forum, working with President Gorbachev and Jim Garrison. His publications include Your Y2K Personal Protection Plan (Harper-Collins); and numerous published articles. Jim received his Masters Degree in Psychology from Sonoma State College. He is a certified instructor from the Institute of HeartMath. Since 2005, he has lived in Bolivia with his family, where he is currently writing two books – Successful Living in Turbulent Times and The Illusion of Reality.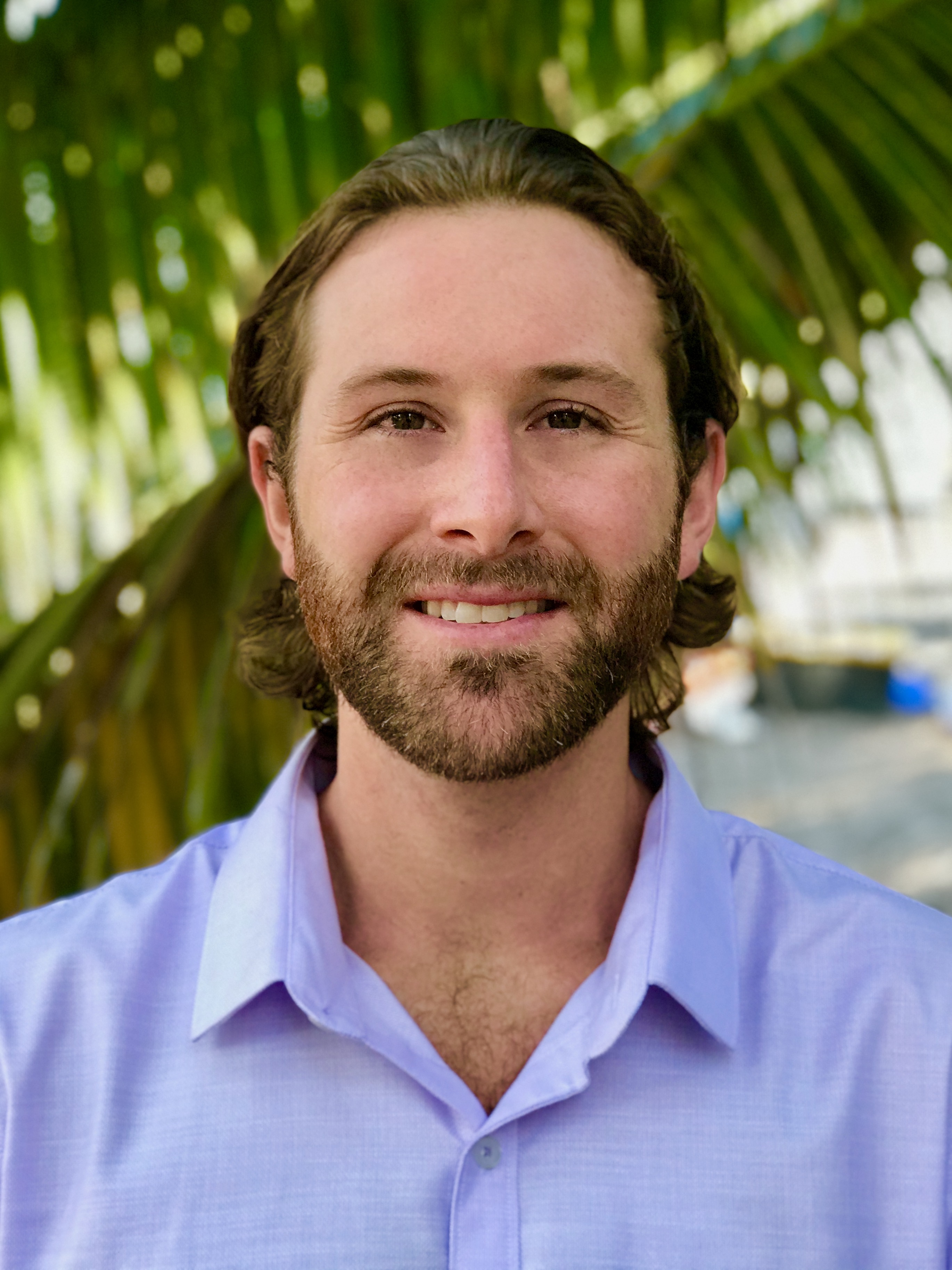 Matt Robertson, BA is Partnership Manager and Executive Assistant to the President of Ubiquity University. An active mindfulness practitioner since age 13, his investigations have led him from mountain-top monasteries in Cambodia and Colorado to classrooms in Sri Lanka and California. He is a certified Mindfulness Instructor in the Shambhala tradition of the Kagyu lineage of Tibetan Buddhism and holds a BA in Interdisciplinary Studies: Religious Studies, Peace Studies, and Writing & Literature from Naropa University. He is also an active student and practitioner of the Arica School of Knowledge and writes about the application of contemplative principles outside of formal practice and tradition. He lives in San Miguel de Allende, Mexico where he also pursues hobbies in spoken-word poetry and mountain biking.
Guest Faculty
Dr. Stanley Krippner, PhD 
For 47 years, Stan was a professor of psychology at Saybrook University, San Francisco, and is currently affiliated with the California Institute of Integral Studies.  He is a Fellow in five divisions of the American Psychological Association and past-president of two divisions (the Society for Psychological Hypnosis and the Society for Humanistic Psychology.)  Formerly, he was director of the Kent State University Child Study Center, Kent OH, and the Maimonides Medical Center Dream Research Laboratory, Brooklyn NY. He is co-author of Extraordinary Dreams (SUNY, 2002), Personal Mythology, 3rd ed. (Energy Psychology Press, 2006),  Haunted by Combat: Understanding PTSD in War Veterans (Greenwood, 2007), Post-Traumatic Stress Disorder:  Biography of a Disease (Praeger, 2012), and co-editor of The Psychological Impact of War on Civilians: An International Perspective (Greenwood, 2003), Varieties of Anomalous Experience: Examining the Scientific Evidence (APA, 2014), Integrated Health Care for the Traumatized (Rowman & Littlefield, 2019), and several others. Stan has conducted workshops and seminars in Argentina, Brazil, Canada, China, Colombia, Cuba, Cyprus, Ecuador, Finland, France, Germany, Great Britain, Italy, Japan, Lithuania, Mexico, the Netherlands, Panama, the Philippines, Portugal, Puerto Rico, Russia, South Africa, Spain, Sweden, and Venezuela.  He holds faculty appointments at Akami University (Hawaii), the Universidad Transpersonal (Puebla, Mexico), the Universidade Holistica Internacional (Brasilia), and the Instituto de Medicina y Tecnologia Avanzada de la Conducta (Ciudad Juarez). He has given invited addresses for the Chinese Academy of Sciences, the Russian Academy of Pedagogical Sciences, and the School for Diplomatic Studies, Montevideo, Uruguay. He is a Fellow of the Society for the Scientific Study of Religion, the Society for the Scientific Study of Sexuality, the Association for Psychological Science, the International Association for Clinical and Experimental Hypnosis, among others. 
John Montgomery has counseled approximately 1,000 startups and two dozen public companies over the course of a 35-year career as one of the preeminent corporate lawyers in Silicon Valley. This experience led John to conclude that capitalism could be improved by changing how we design corporations and develop corporate leaders. John served as a co-chairman of the legal working group behind California's historic benefit corporation legislation and has since become a leading authority on this new corporate form. He is a founding director of the Benefit Company Bar Association and the Conscious Leadership Guild and serves on the advisory boards of B Lab Europe, The Purpose of the Corporation, Reporting 3.0, Vista Caballo and Trimergence. This activity is always focused on helping to develop new approaches to capitalism and leadership.  John is currently producing a documentary film – Awakening a Force for Good – about the global movement of business as a force for good.
John's firm, Lex Ultima, provides transformation management to boards of directors, senior executives and stockholders to help them adopt the triple-bottom-line approach to business necessary to become a benefit corporation and leverage its advantages.  John also provides transformative executive coaching to senior executives through his firm and the Center for Creative Leadership where he is an adjunct executive coach. John's work is informed by the neuroscience of leadership and the science of consciousness, particularly the dynamics of how consciousness works in human collectives such as corporations.  Before starting his current firm, John founded and managed a thriving Silicon Valley law firm, Montgomery & Hansen, LLP, and co-founded Chrysallis Health, a behavior change company, which was acquired by Aduro in 2016. 
Dr. Gyorgyi Szabo is the Dean of Graduate Studies of Ubiquity University.  She was a Co-Founder and Academic Dean of the 'Ervin Laszlo Center for Advanced Study' (ELCAS). She served as the Director of Research and Development of the Center's Exploratoria Program. Gyorgyi was co-creator of the WorldShift International Foundation, and the WorldShift 2012 organizations, and currently serves as a Member of the Advisory Board of the Memnosyne Foundation. She lectures worldwide and has published two books, papers in The Scientific and Medical Network's Review, The Shift Network, and World Futures: The Journal of New Paradigm Research. Gyorgyi Szabo holds a PhD in Sociology – Summa Cum Laude awarded by the Sorbonne, University of Paris. She is also a trained Reiki and Reconnective Healing practitioner. Her holistic approach to metaphysics and interest in conscious evolution serves as the foundation for her work in facilitating cooperative evolution toward a peaceful and sustainable world.
Archived Webinar Contact Information:
Archived Webinars are completely on-demand for your convenience. If you have questions or require additional assistance, you may click the "Chat" button on the lower, left-hand side of the screen, and submit your question. Our help desk will respond as soon as possible.