Image of a painting by Veronica Saldias
Applied Neuroscience II
A Multigenerational Exploration of Brain, Mind and Heart
Course Description:
Evolution has gifted the human being with a unique integration of brain, heart, and mind. Using the most developed aspects of this integration has led to several enlightened beings establishing religious movements throughout the world that describe pathways toward that experience while defining an ethical way of living for all humans. Commonly called Wisdom Traditions, these sources of knowledge have, in the last 50 years, begun to intersect with science in ways that indicate our modern world is a crucible for all of us to grow into more fully developed human beings.
Over the past 20 years, breakthroughs in modern neuroscience have helped to create new understandings of what it means to be human and where we might be heading in our evolutionary journey as a species. Many of these insights are both validating, and expanding on, the wisdom that has been generated by millennia of religious and spiritual pursuits. For example, recent technology has brought new perspectives on both the imagery of the brain/mind/heart relationship and the ways in which virtual reality can strengthen character development that mirror the focus of perennial philosophies throughout time.
Taking a deeper dive into topics covered in our previous Applied Neuroscience courses, Applied Neuroscience II will explore the intersection of neuroscience, mindfulness practice, and technological advances to further develop our natural human capacities. Through an interactive blend of lecture, group discussion, and experiential practice, we will collectively work to integrate the latest neuroscience discoveries and contemplative principles to aid us in rewiring our brains towards greater wisdom and resilience.
Central to this integration will be drawing from the collective wisdom of our diverse faculty and student body. Never before have our global circumstances and technological interconnection created such potential for personal and collective transformation. Jim Hickman and Matt Robertson represent nearly eight decades of experience in international diplomacy, corporate management, neuroscience, meditation, and leadership. Emese, with her training and coaching background, will join them as a facilitator for group discussions and Dr. Jordan Quaglia's extensive work in Naropa University's Center for the Advancement of Contemplative Education will uncover how modern technology can be employed to enhance our ability to take greater control over our daily growth and happiness. Together, they represent a multigenerational perspective that will uncover the roots, innovations, and relationships between the foundational and innovative aspects of science and spirit.
Over the course of four weeks together, we will explore topics such as:
meditation and compassion research;
heart coherence and intelligence;
personal resilience;
virtual reality as a training ground for compassion and empathy;
emotional intelligence and self-regulation;
neuroscience-inspired simple brain/mind sculpting routines; and
daily mindfulness practices and their historical roots.
Partnering with new technologies in this exploration joins mainstream science with wisdom traditions to integrate the outside world with the inside spiritual foundation of modern life.
This study and practice will build new neural pathways that become the basis for behavioral changes and improvements in our lives aligned with the contemporary challenges and possibilities of this new century.
Learning Outcomes:
By the end of this course you should be able to:
Understand the centers in the brain/heart system that are most influential in affecting our behaviors and that are susceptible to restructuring through willful intention;
Understand the basic concepts of neuroscience, hypercomplexity, and quantum probabilities as they affect our present and can influence our future;
Adopt one or more daily practices that have a positive impact on their daily lives during the course;
Stay in connection with themselves and their environment when things get tough;
Respond and act from a more connected place that will allow them to live their lives in a more sustainable way;
Understand the primary views and methods from the emerging field of contemplative neuroscience; and,
Learn to apply key insights from the neuroscience of mindfulness and compassion.
Weekly Schedule
Week 1 • Applied Neuroscience and Meditation Research
We begin with a review of recent neuroscience discoveries with a particular focus on brain/heart coherence, heart intelligence, and tools for cultivating emotional resilience. We will also explore neuronal connections in the gut and the physiological and psychic connections between the three centers. Basic mindfulness principles will also be introduced and practiced for use throughout your everyday life.
Week 2 • Contemplative Neuroscience
Contemplative neuroscience is an emerging field that encompasses the scientific study of contemplative practices and is informed by both contemplative wisdom traditions and cognitive neuroscience. In this week, we will learn about key methods and findings from contemplative neuroscience regarding the mental qualities of mindfulness, compassion, and lucidity. This science-based exploration will help us not only to understand recent advances within the field but also to identify and experience a variety of approaches for cultivating these qualities within our own daily lives.
Week 3 • Living from the Inside Out
Drawing on their in-depth experiences with neuroscience and mindfulness, Jim, Matt, and Emese will deliver three short and specialized lectures on applying neuroscience insights into emotional, intellectual, and spiritual contemplations in our everyday life. Working with concepts like "beginner's mind," "basic goodness," and "compassionate warriorship", we will explore the human component of how to bring neuroscience principles deeply into our lived experiences and fundamental understandings of ourselves and the world around us.
Week 4 • Who Are We Becoming and How Do We Get There?
This week is a discussion about how what we have learned leads us toward a more evolved human possibility. How can we "live into" the future that we sense is possible using the knowledge and wisdom we have cultivated in this class? Having explored a vision of human potential, how can we place ourselves in service of this process? The discussion will emphasize the importance of "starting where we are" and taking small but steady steps towards realizing our long-term goal of greater wisdom and resilience, both individually and interpersonally. We will review the Neuroscience Practices from the course and discuss how we are applying them every day. We will draw on Wisdom teachings to understand how these everyday experiences can become our daily pathway towards greater thriving, justice, and harmony for all beings.
Instructional Mode and Methods:
Opening contemplative practice
45-minute webinar presentation with discussion;
30-minute practice session introducing new Neuroscience-inspired and meditation practices each week with a group discussion about the previous week's experience;
2-hours/week extra study from suggested references; and,
Keeping a Personal Practice Journal that briefly summarizes your experiences with the insights gained from applying the knowledge and practice.
Requirements for enrolled Degree students to earn 1 Credit:
Required Reading: (choose three of the following)

The Mind and the Brain, Neuroplasticity and the Power of Mental Force – Jeffrey M. Schwartz, MD & Sharon Begley
The Brain's way of healing. Remarkable discoveries from the frontiers of Neuroplasticity: Norman Doidge, MD
Resilient – Rick Hanson
Tinker, Doodle, Dabble, Play, the power of the unfocused mind – Dr. Srini Pillay
Altered Traits, by Richie Davidson and Daniel Goleman

Optional Reading:

The Emotional Life of Your Brain – Richard Davidson
Transcendental Physics – Edward Close
Hardwiring Happiness – Rick Hanson
Emotional Intelligence 2.0 – Travis Bradberry & Jean Greaves
Raising Happiness: 120 Simple Steps for More Joyful Kids and Happier Parents – Christine Carter
Altruism: The Power of Compassion to Change Yourself and The World, by Matthieu Ricard

End of course essay on describing the impact on life of studying this material

For BA students – 6-9 pages in length
For MA students – 10-15 pages in length
For PhD students – 20-25 pages in length

Keep and turn in your Personal Practice Journal
Faculty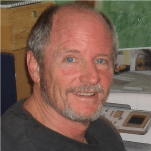 Jim Hickman, MA is Board Chair and Professor of Neuroscience at Ubiquity University (www.ubiquityuniversity.org) After his first trip to Moscow in 1972, Jim was active over the next 35 years developing economic and professional relations between the US and the USSR. He co-founded with Dulce and Michael Murphy the Esalen Institue Soviet-American Exchange Program and served as its Director from 1979-1986. He spent the 1990's as a telecom exec, co-founding the Russian company, Rustel, in 1992 and serving as its Pres from 1992-1997. Jim was also CEO of AJ Ventures, a US company that established commercial enterprises in the Soviet Union and co-founded with Jim Garrison, Mosaic Networks, LLC that focused on international telecommunications projects. For over 32 years, Jim has collaborated with Claire and Jim Garrison, including as VP of the State of World Forum and the Gorbachev Fdn.
Jim has written numerous articles for such publications as the Wall Street Journal Europe, the Moscow Times, and Inc. Magazine and wrote the Harper-Collins book, Your Y2K Personal Protection Plan. He is currently writing a book on how the latest discoveries in quantum physics, epigenetics, and neuroscience, when combined with the teachings of the wisdom traditions, inform us about Successful Living in Turbulent Times. Jim received his MA in Psychology from Sonoma State College in California and is a certified instructor from the HeartMath Institute. He lives in Tiquipaya, Bolivia with his wife, Marcela; their 15-year old son, Daniel; Aurora, a golden retriever; and Katerina and Chango, their cat friends.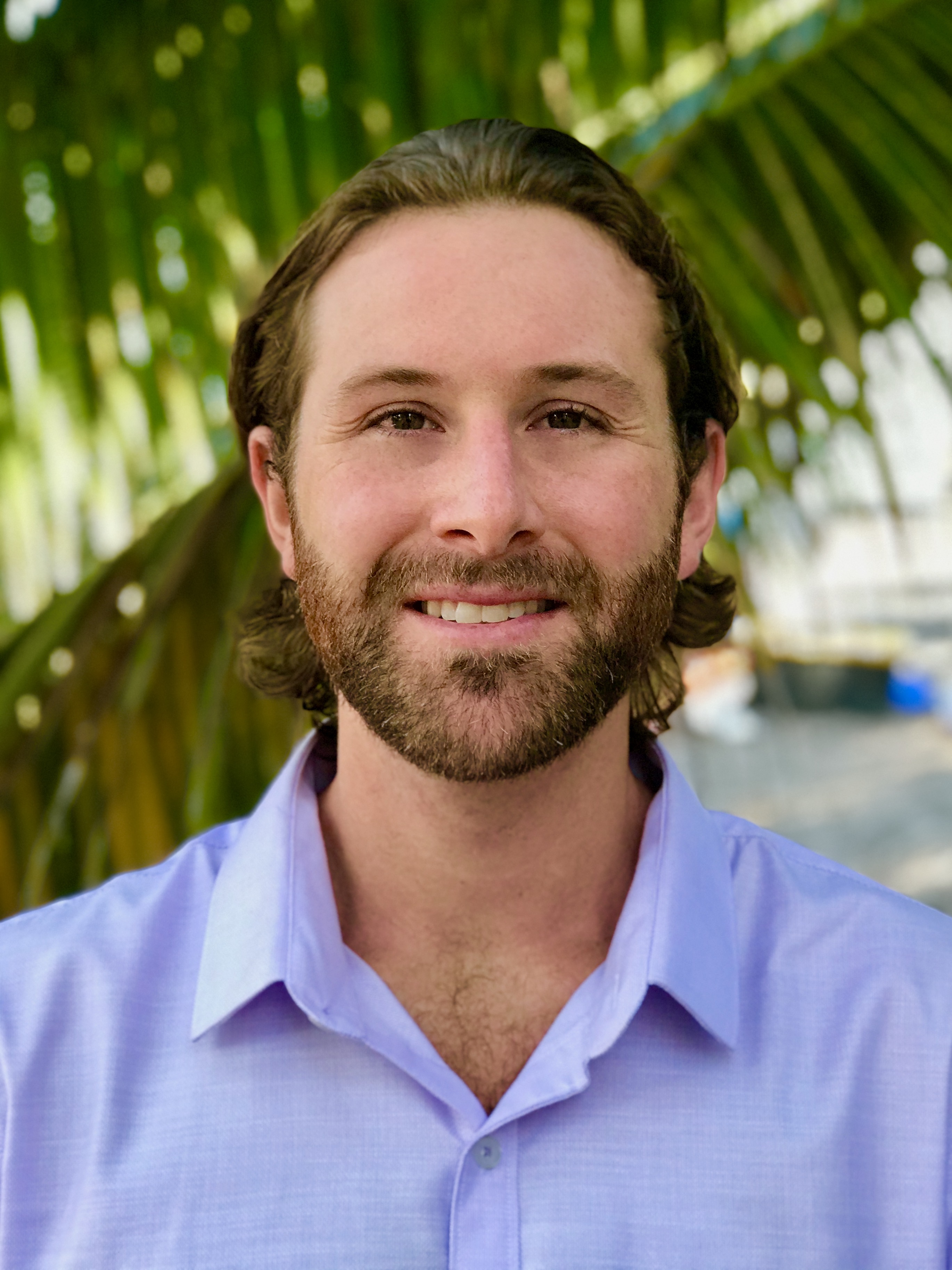 Matt Robertson, BA is Partnership Manager and Executive Assistant to the President of Ubiquity University. An active mindfulness practitioner since age 13, his investigations have led him from mountain-top monasteries in Cambodia and Colorado to classrooms in Sri Lanka and California. He is a certified Mindfulness Instructor in the Shambhala tradition of the Kagyu lineage of Tibetan Buddhism and holds a BA in Interdisciplinary Studies: Religious Studies, Peace Studies, and Writing & Literature from Naropa University. He is also an active student and practitioner of the Arica School of Knowledge and writes about the application of contemplative principles outside of formal practice and tradition. He lives in San Miguel de Allende, Mexico where he also pursues hobbies in spoken-word poetry and mountain biking.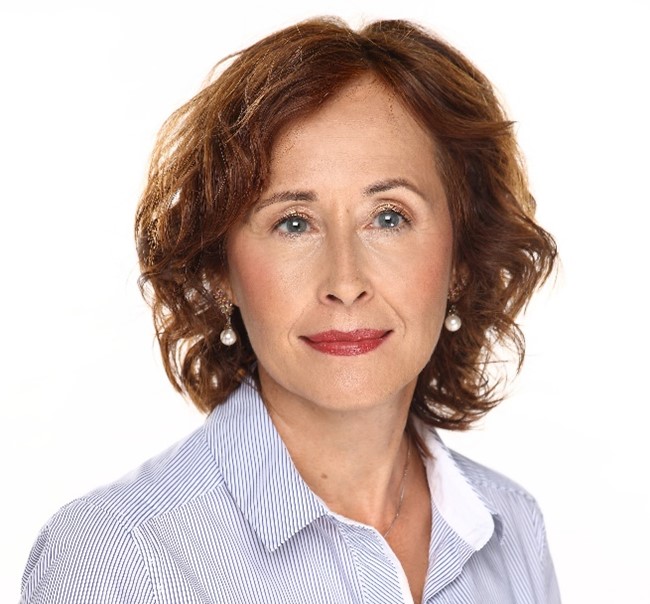 Emese Moricz, MA has a strong international consulting-training-coaching background with 20 years of experience in business development and strategy, focusing on Female Leaders for the Future and finding ways for living a more sustainable life, both individually and within an organizational context. She has a diploma in Literature and a MA in Marketing Economics that inspired her coaching practice with executives of global financial organizations. She has a very deep and committed spiritual path with years of studying yoga and, after joining the Himalayan Yoga Tradition, she received her meditation-teacher diploma.
Emese has been studying with Thomas Huebl (www.thomashuebl.com) since 2015. Her interest in neuroscience and neurobusiness has resulted in establishing her new program called Mental DETOX, an educational program that intertwines spirituality, neuroscience, and her vast experience in human behavior and leadership. She has two grown children and, when she is not working (or meditating on a pillow), you can find her on the dance floor as a passionate NIA dancer.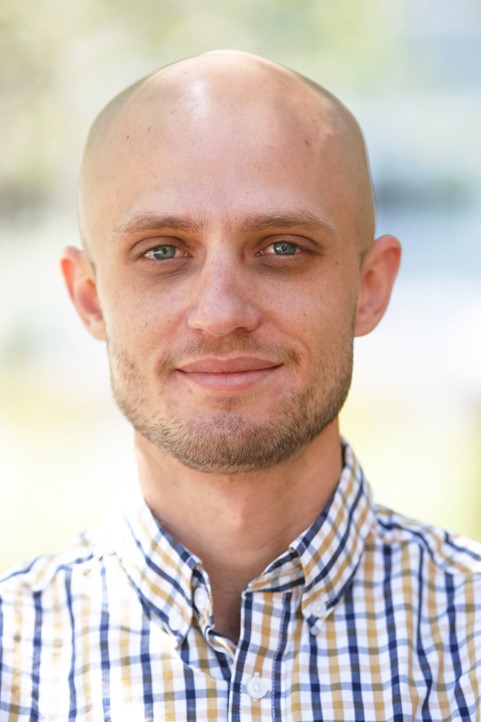 Jordan Quaglia, PhD, is Associate Professor of Contemplative Psychology, Director of the Cognitive and Affective Science Laboratory, and Research Director of the Center for the Advancement of Contemplative Education (CACE) at Naropa University. He has served as a Panelist for multiple United Nations Day of Vesak conferences, Fellow and Senior Investigator for Mind and Life Summer Research Institute, and Contemplative Social Justice Scholar for Contemplative Mind in Society. His research, supported by funding from the Mind and Life Institute and John Templeton Foundation, has been featured in leading scientific journals and books, and relies on a range of tools, from neuroscientific measures to virtual reality, to study topics such as mindfulness, compassion, and lucidity.
Jordan received an MA in Transpersonal Counseling Psychology from Naropa University and a doctorate in Experimental Psychology from Virginia Commonwealth University. As faculty at Naropa University, Jordan has helped to develop and teach two secular compassion training programs and serves as an instructor for a variety of courses such as the Psychology and Neuroscience of Emotion, Cognitive Science, and Contemplative Neuroscience. You can learn more about Jordan on his website: www.JordanQuaglia.com
Our shopping cart is simple and easy to understand. If you do not have a user account, you will be able to create one upon purchase. Save your username and password as you will need it to login to access course materials later. For more detailed, step-by-step instructions you can review our tutorial How to Purchase a Course. Again, if you experience any issues, please email Veronica Saldias at registrar@ubiquityuniversity.org.
Information about how we process refund or cancellation requests can be found here: Refund and Cancellation Policy
Archived Webinar Contact Information:
If you have questions or require additional assistance, you may click the "Chat" button on the lower, left-hand side of the screen, and submit your question. Our help desk will respond as soon as possible. Please do not email faculty directly with any technology or registration issues.