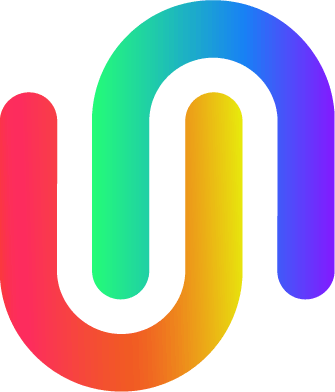 At Ubiquity, education is competency-based
Everything you learn, both inside and outside the classroom, will earn you a competency badge to prove that you have mastered a particular skill.
How we learn
Ubiquity's Integral Learning Design is unique. Our holistic approach to education is designed to activate your whole person and unlock your full potential.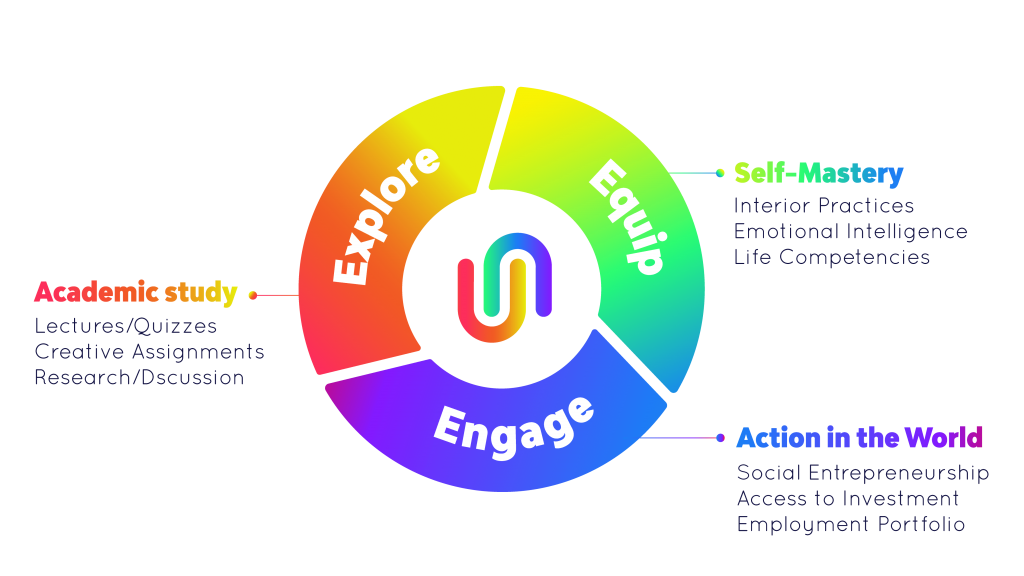 Ubiquity awards badges for competencies you gain during coursework or work experience

Competency-based credentialing is fast gaining traction among educators, CEO's and companies worldwide as the best way to assess talent and making hiring decisions.
Course type
Ubiquity courses come in many shapes and sizes. All of them can be stacked towards higher credentials and degrees. Choose the course type that best suits your personal schedule.
Design your own pathway
Ubiquity's system is modular.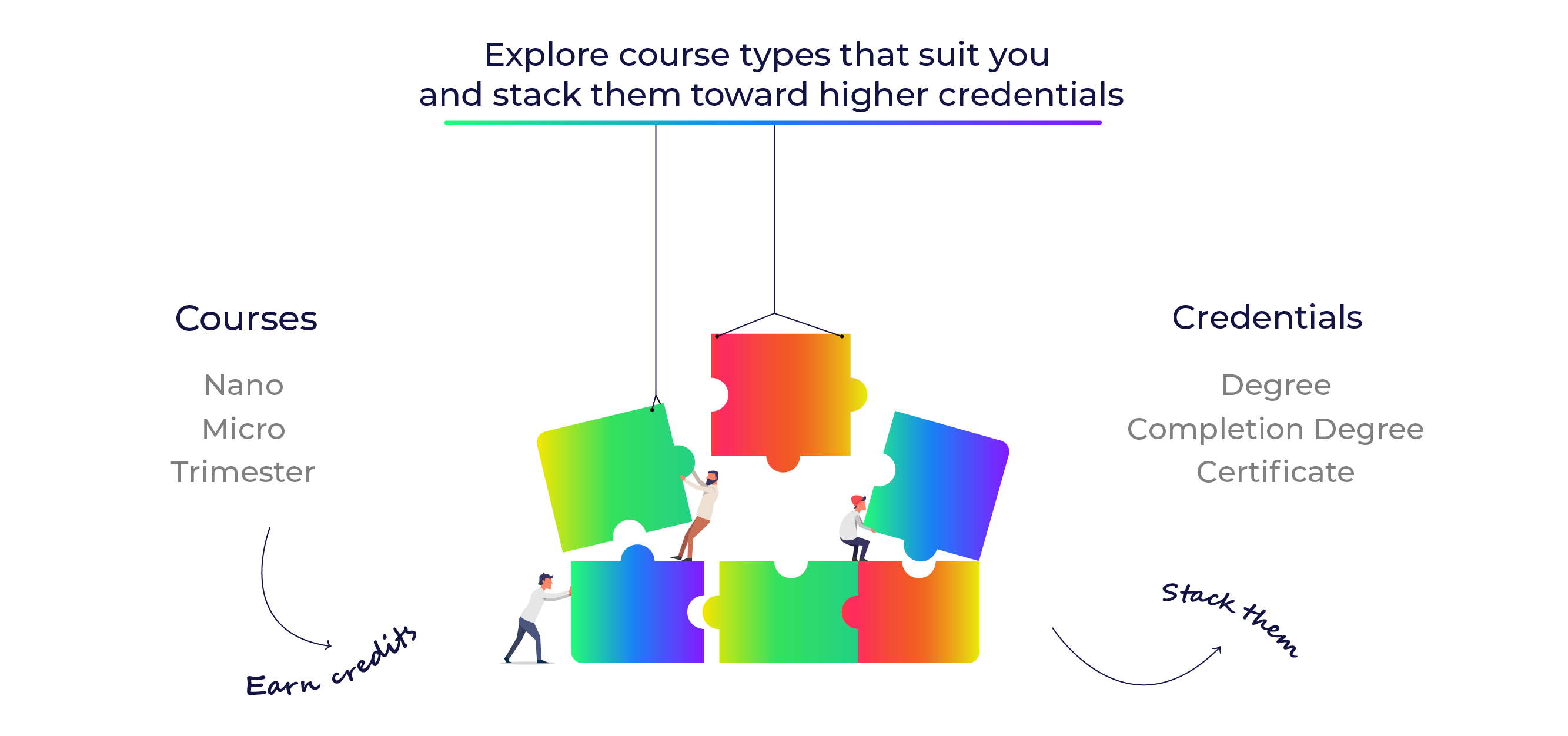 Benefits
Ubiquity's modular, competency-based approach gives you the flexibility to

Sustainable Development Goals
Sustainable Development Goals
Ubiquity is committed to solving the world's most pressing challenges. Our curriculums incorporate the UNESCO competency framework and centre around the United Nations Sustainable Development Goals.