Dates: May 2– May 23, 2023; 4 Tuesdays, 10-11:30 AM PST
Location: On Zoom All sessions will be recorded (except breakout groups)
Zoom Information: Once you have registered for this program, please ensure you are signed in to your account and return to this page to access the "Get Your Zoom Link" lesson at the very bottom of the page. The Zoom link will be added 2 weeks before the sessions. You will then also get an email once the Zoom has been created. You must register separately on Zoom to get your participation codes and reminder emails.
Faculty: Dr. Tamsin Woolley-Barker
Academic Credit: Masters – 1 credit; Doctoral – 1 credit
Enrollment: This course is available both to enrolled students and lifelong learners.
Email our Registrar Veronica Saldias for more information.
Course Description:
Following nearly four billion years of evolution, every living thing is honed to surf on the patterns and flows of our world. Life is Inherently effective, adaptive, and resilient, self-organizing to grow conditions conducive to life. Those who did not are now fossils.
We humans are bound and shaped by this same accounting. Our Indigenous ancestors developed tens of thousands of generations' expertise for living well in the same places people live today. Even now, lands recently inhabited by Indigenous people contain a greater diversity and abundance of plants and animals than comparable areas considered "pristine." "Wild" is not what we thought, nor is humanity inherently a force of imposed extractive simplification.
Today, the unquestioned assumption that wild, dirty, dangerous life should be owned, controlled, and managed for efficiency governs our decisions. Diversity is noise and deviation to be suppressed by quality control for efficient scale up. "Machine Mind" grinds steadily away at the raw feedstock of life's possibility. The cost of maintaining these straitjackets skyrocket as resilience declines, potential erodes, and the calamitous risks of failure become clear.
Your TEEMING transformation offers simple, proven evolutionary insights that will change the way you see, and thus what is possible and necessary. Designed to revitalize potential wherever diversity has been suppressed, flows obstructed, or connection severed by mechanistic thinking, past participants report:
New clarity and confidence that translates into focused actions
new effectiveness, adaptivity, and ease
more purposeful, aligned, and collaborative teams
more life-conducive leadership
more inclusive, vital decision-making
more life-friendly designs
more innovative thinking
more trust and mutual care
extraordinary outcomes come into reach
Your TEEMING Transformation accompanies Tamsin's book TEEMING: How Nature's Oldest Teams Adapt and Thrive and her forthcoming publication, The TEEMING Transformation.
Faculty: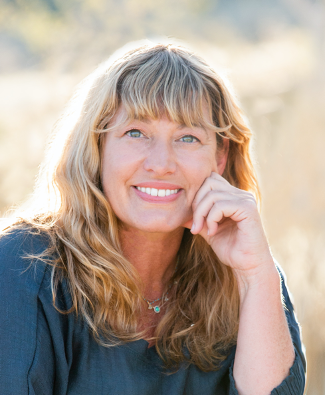 Dr. Tamsin Woolley-Barker is a well-known Evolutionary Anthropologist whose work on social structure and speciation in wild baboons is the Wikipedia entry for hybridization in primates and our best model for human evolution. Her lifetime efforts are focused on understanding the way people like to live, so we may live to our inherent potential. Can we rehumanize life and work, revitalize communities and organizations, and regenerate our human roles in the ecosystems life depends on?
Tamsin has undergraduate degrees in Botany and Art from the University of California at Santa Cruz (1991), a Masters (1996) and Ph.D. (1999) in Biological Anthropology from New York University, and was one of the first recipients of the M.S. in Biomimicry from Arizona State University in 2015.
She is the Bestselling Author  of TEEMING: How Nature's Oldest Teams Adapt and Thrive, regarded as the defining work in Organizational Biomimicry, now in its second printing. Tamsin is the Dean of Geoversity's School for Biocultural Leadership in Panama, and Director and Founder of the Borrego Institute for Living Design in Borrego Springs in San Diego County, providing immersive outdoor education and biocultural leadership development to humans ready for rehabilitation and reintroduction to the wild. She is the Founder and Principal at TEEMLab, LLC, providing transformational education and consulting for organizations, and pioneers regenerative biocultural models in partnership with The Four Cups and Seeding Change as Living Design Spaces, LLC. She recently co-starred in the feature-length documentary The Endangered Generation, which follows her transcontinental trek across the Americas with Guna climate activist Agar Iglenia Tejada.
Trailer available at https://youtu.be/OyAfWuAwfwk
Weekly Sessions: Your TEEMING Transformation
Week 1: Life Mind
Life's processes are inherently effective, adaptive, and resilient, sculpted over evolutionary time by the same constraints we face every day. What holds our lives, organizations, and communities back from that inherent teeming potential? How can we break free of Machine Mind to live our lives to the fullest while growing widening possibility? This session awakens your curiosity, creativity, and skills of observation––the first steps to dispelling our well-trained barriers to life mind. Change the way you see, and thus what is possible.
Week 2: Teeming Together 
Superorganism communities like ants and bees consist of many unique, diverse, and independently creative individuals that fundamentally depend on one another to succeed from one generation to the next. Our own societies are strikingly ant-like, though we are certainly prone to chimp-like states! How do nature's most successful organizations put collective intelligence, swarm creativity, and distributed leadership to work to grow unstoppable team-of-teams that eat change (and chimps) for breakfast?
Week 3: Chimp Mind
Members of a hive can amass great wealth for members, but this inevitably attracts deceptive parasites looking to steal their hard-won food and labor. Vigilant individuals work to protect the colony from entry. Other individuals work in the nursery, caring for the future while consistently maintaining equitable use of the colony's hard-won wealth. How does this Distributed Leadership grow and protect the hive's common value? How can we reactivate such patterns in our own communities and organizations?
Week 4: Living Design
Collapsing world systems seem beyond our ability to affect. Despair is easy. But in reality, the answers are everywhere around us––in the earth beneath our feet and all that springs from it. Tiny miracles blossom underfoot, if we have eyes to see. What eroded, severed, blocked, or diluted processes and patterns struggle to reappear beneath it all? What flows, relationships, and meanings could be restored? Discover the power of Biocultural Renaissance and land-people reciprocity to reawaken our shared purpose, commitment, imagination, and love.
Required Reading
TEEMING: How Nature's Oldest Teams Adapt and Thrive by Dr. Tamsin Woolley-Barker
End of course essay on describing the impact on your life of studying this material
For BA students – 6-9 pages in length
For MA students – 10-15 pages in length
For PhD students – 20-25 pages in length