Join Banafsheh Sayyad, Jim Garrison, Andrew Harvey, and Calen Rayne in a 5-day workshop in the Catskills, New York and explore the intersection of Sufism, Tibetan Buddhism, and quantum physics in the crucible of the Sama (whirling) and gain a deep experiential understanding of living in oneness and manifesting your dreams in service of the Greater.

Dates: December 13 – 18, 2019
Weekend Only Option: December 13 – 15, 2019
Location: Catskills, New York (Phoenicia)
Faculty: Banafsheh Sayyad, Jim Garrison, Andrew Harvey, and Calen Rayne
Academic Credit:  Masters and Doctoral – 4 credits
Logistics: This 5-day workshop is partnered with Dance of Oneness®, and held at the beautiful Menla Mountain Retreat Center in the Catskills area of New York state. For registration and information about lodging, please visit Menla, call: +1 845-688-6897 extension 101 or Email
For questions about the workshop, please email
Whirl in the Quantum Field of Oneness
Course Description
Join us to experience the extent to which a group of us whirling can channel transformative blessings into the world to heal ourselves and the world.
Whirling and chanting mantras take us into the quantum field where, if we become empty of ourselves, we can open to the Greater to pour into us and through us, recreating us so we can become present, fully ALIVE, unchained creators. We can invite this energy that creates worlds and has created us in love, to heal and restore balance to the parts of us that need healing and transmit healing to people and to all creatures, conditions and environments in need. 
Discover how the latest findings of quantum physics mirror the wisdom of the Sufis and the Tibetan Buddhists. Journey with us into laa makan, the placeless place, where the mantras Om Mani Padme Hum and La Ilaha il Allah beckon us to become no-thing in order to become one with the All. Our vehicle is the Sama, the grand yet simple spin that characterizes everything in our universe from distant galaxies to the minute cells in our body—the practice that made Rumi Rumi!
This workshop demystifies the Sama, offering access to the age-old practice of the legendary Sufi masters Rumi and Shams in a few simple steps. This method allows people of all experience levels to turn for a sustained period with ease. One enters the Sama, listening with the heart, generating theta and even gamma brain wave states, and pure ecstasy. 
Banafsheh will guide you to prepare your chalice, your body, with grounding, centering and emptying techniques so you can experience the profound transformative and healing powers of whirling. 
Andrew Harvey will recite the love poems of Rumi that flowered from Rumi as he whirled, and together with Banafsheh, who will recite the poetry in the original Persian, will lead the group into the depth of the mantra La illaha il Allah, and the history, symbolism and philosophy of the Sama as a complete spiritual path. 
Dr. Jim Garrison will lead the group in understanding and experiencing the symmetry between the fourfold path of the Sama, the Tibetan mantra Om Mani Padme Hum and the mantra La illaha il Allah.
With Dr. Calen Rayne, we will walk and whirl in a labyrinth and explore the teachings and significance of the labyrinth and its deep resonance with whirling. 
The workshop will come to a crescendo on December 17th with an evening celebration of Rumi's Wedding Night or Shab-e Arus, his dying into union with the Beloved that invites all of us into living in union with the Beloved. Banafsheh and Andrew will perform dance and poetry from their work In the Fire of Grace with special guests, followed by a group whirling ceremony.  
All levels are welcome. This is a movement-based workshop, so be prepared to move! Participants with limited mobility are also welcome to attend and participate with seated meditation.

Learning Outcomes
The transformative movement meditation of

Sama

or whirling

The philosophy, history, symbolism, and inner meaning of the

Sama

as a complete spiritual path

Sufi zikr (remembrance) which is the name given to the practice of chanting the names of the divine

The philosophy of the

zikr

The symmetry between the fourfold path of the

Sama

, the Tibetan mantra

Om Mani Padme Hum

and the mantra

La ilaha il Allah

Parallels between Sufism, Buddhism and quantum physics and their practical implications for personal, collective and environmental healing and transformation.
Logistics
Please dress comfortably and bring a yoga mat, socks or soft-soled shoes. White garments for whirling are recommended but not required.
This workshop is on the beautiful sacred grounds of Menla Mountain Retreat with full accommodation. You can choose to sleep at the Center or commute.
Our days are a balance between movement, whirling, ritual, chanting Sufi zikr and the Tibetan mantra Om Mani Padme Hum, teachings in Sufism, Buddhism and quantum physics, walking the labyrinth, exploring the gorgeous sacred land where Menla is located, and nurturing our bodies with delicious organic meals and healing bodywork. 
Daily meals at Menla are served with sustainable, locally-sourced healing foods, including bounty from Menla's organic garden and pure drinking water throughout the property directly from the mountain springs. Menla's incredible unspoiled natural surroundings nurture inner growth and provide an ideal environment for healing, rejuvenation, and personal transformation—a spacious yet intimate place to be physically nourished and spiritually inspired, where meaningful connections are forged.
Around 400 million years ago, a half-mile-wide meteor crashed in the area, creating the oldest known meteor impact crater on Earth. The crash was the equivalent of several hundred million tons of TNT and literally pulverized the bedrock, leaving a 6-mile-wide crater. Over millions of years, different layers of sediment were deposited on top of one another, and through erosion caused by rainfall and the Ice Age, Panther Mountain as we now see it was gradually formed. On a topographical map, Panther appears to be a nearly perfectly circular mountain, surrounded by two rivers, one flowing north and the other south. The crater is approximately 1.5 to 2 miles beneath the surface of the earth, and due to lack of solid bedrock, the gravitational field here is 0.2% less than in the surrounding areas which makes this area one of the most perfect places for whirling – you literally begin to levitate! 
The local Native American peoples, including the Esopus and Mahicans, regarded the valley and region where Menla is located, with its enormous first-growth hemlock trees, as especially sacred, a place of the spirits. They never settled here and only used the valley for ceremonial purposes. Read more about the history and mission of Menla 
Like the ground turning green in a spring wind,
Like birdsong beginning inside the egg,
Like the universe coming into existence,
The lover wakes and whirls
In a dancing joy that kneels down in praise.
                                                                   Rumi

Faculty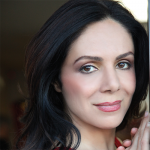 Banafsheh Sayyad, MFA, LAc
The Founder of Dance of Oneness®, Banafsheh is a Persian Sufi dancer, transformational teacher and acupuncturist. She is one of the few bearers of authentic Persian dance, an innovator of Sufi dance, and one of the few dance artists who has mastered a fusion of dance and spirituality. Her modality, Dance of Oneness® is a way of living our fullest potential through loving our body, our Self, and living as a lover. It fuses 3 dimensions: the art of dance, spirituality and the science of healing. Banafsheh performs and teaches internationally, initiating people into the wisdom of their body. With an MFA in Dance and MA in Chinese Medicine, she is dedicated to healing and transformation through sacred dance and conscious movement.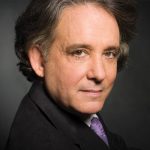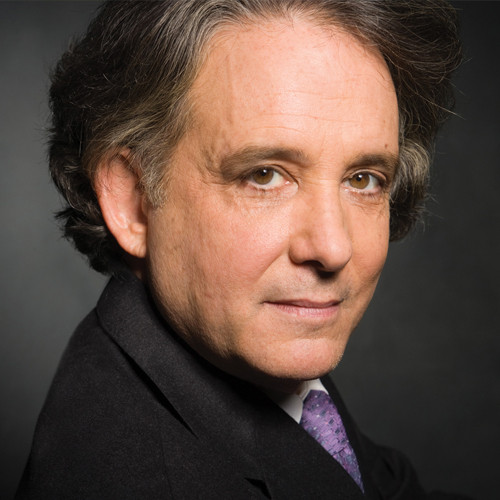 Andrew Harvey, PhD (Honorary) is a poet, novelist, mystical scholar, lecturer in comparative religions, and one of the most celebrated translators of Rumi. He has taught at Oxford, Cornell, Hobart and Smith Colleges, California Institute of Integral Studies, and UCS. The honors he has received include the Benjamin Franklin Award, and the Mind Body Spirit Award, and the Christmas Humphries Award. He is the author and editor of over 40 books including: The Return of the Mother and Son of Man: The Mystical Path to Christ, Light Upon Light and The Direct Path. He is Founder and Director of the Institute of Sacred Activism, an international organization focused on inviting concerned people to take up the challenge of our contemporary global crises by becoming inspired, effective, and practical agents of institutional and systemic change, in order to create peace and sustainability.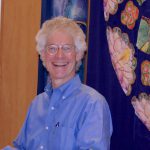 Jim Garrison, PhD, is the President of Ubiquity University. He has been studying spiritual traditions since childhood as the son of missionaries to China and Taiwan where he was able to delve into Eastern spirituality, particularly Buddhism and Taoism. His double Masters degree in the History of Religion and Christology at Harvard University and his doctorate on a Jungian analysis of ancient Judeo-Christian apocalyptic literature at Cambridge University enabled him to study texts across the spectrum of Axial religions and wisdom traditions. He has written numerous books, including The Plutonium Culture, The Darkness of God: Theology after Hiroshima, The Russian Threat, Citizen Diplomats, Civilization and The Transformation of Power, and America as Empire. Jim teaches a range of courses at Ubiquity in philosophy, spirituality, history and global affairs.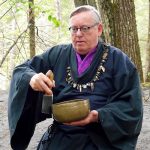 Calen Rayne, DMin, MFA, is a Unitarian Universalist Community Minister. His current focus is Institutional Energetics within Ubiquity University. He has an MFA in Writing and Poetics from Naropa University, and a DMin from Wisdom University. Calen has studied with great masters of Zen and Tibetan Buddhism, Bon and pre-literate Bon masters, geomancers from both Celtic and Druid traditions, and with alchemists of various indigenous religions, including the first (nameless) religion of the Himalayas, known as "sacred conventions" or "patterns of heaven and earth." He is trained in Feng Shui/Space Clearing, Egyptian Bio-geometry, and Sacred Geometry. Calen is a Master of Himalayan Singing bowls, a Veriditas Advanced-Certified Labyrinth Facilitator and a Reiki Master in four lineages.  
What our students say:
We are learning embodied connection to our Divine nature. There have been remarkable shifts into peace for me. The preparation for "whirling" and connecting to our source energy was meticulous and thorough with great attention being given to precision and detail.
Jyoti Louise Bruun
This practice of oneness through dance with the Beloved that is so alive in the being of Banafsheh, has been a total joy! A truly transformational & healing journey deeper into the love within, into the Beloved. Thank you Banafsheh, for the gentleness & humbleness with which you teach. Thank you for touching my heart with such deep beauty and for the reminder that the love comes from within. 
Niomi Starspires
Cancellation Policy
30 days before workshop: 90% registration fee reimbursed
8 days before workshop: 50% registration fee reimbursed
7 days or less before the workshop: No reimbursement available