The Relational Path to Educational Regeneration
Course Description:
Throughout much of the world, education has focused on students' mastering a fixed body of knowledge. Such mastery is often linked to a factory model of schooling in which standardised curricula, top-down pedagogy, and performance assessment are used to ensure the quality of the 'products'. This tradition is at once deadening for the participants, and wholly inadequate for the fast paced, complex, and unpredictable world unfolding before us. In this context, education fashioned as a system of production not only fails to meet needs for global flourishing, but worse, it can lead humanity and our planet into peril.
In this four-week online course, we explore a relational path to educational regeneration. It takes a radical step by replacing individual actors at the centre of concern with the relational processes out of which actors become who they are. This allows us to shift the focus from individuals to the forms of relating in which they are engaged. Rather than standardisation, we examine the potentials of emergent and co-created learning aims, and investigate developments in dialogic, collaborative and project-based pedagogies. Special attention is given to practices of relational evaluation as an alternative to testing and grading. Finally, we expand the relevant practices of relating to include entire schools, along with parents and the surrounding community. Ultimately, we extend the relational sphere to include the global communiverse. Favoured by a relational transformation in education is the thriving of innovation, co-inquiry, diversity, and collaboration for the common good.
Learning Outcomes:
By the end of the course you should be able to:
Challenge assumptions underpinning conventional education
Develop a deeper understanding of relational theory and why a relational vision is fundamental to reimagining and transforming our existing educational system;
Recognise the myriad ways that relational processes can be integrated in classrooms, schools, and all forms of learning communities, including:

Co-created curricula
Project-based learning
Collaborative and dialogic pedagogy
Regenerative evaluation
Teachers' professional development and well-being

Enhance capacities for personal and professional growth
Reflect on current experiences and create further opportunities for learning
Who is This Course For?
The course is specifically designed for anyone interested in educational regeneration, and especially those who facilitate or are planning to facilitate their own and others learning, such as:
teachers and educational professionals of all levels, including formal, informal and non-formal educational settings
students of educational studies, development studies, peace studies
learning mentors in educational institutions, businesses, and NGOs
home schooling facilitators and parents
Weekly Schedule
Week 1 • Beyond Systems of Production – Towards Regenerative Education
The Industrial Model of Education in Question
Global Challenges and the Imperative for Regeneration
Relational Theory: Aims and Practices Reframed
The Relational Path to Regenerating Education
Week 2 • Beyond Standardisation – Towards Relational Education
A Relational Approach to Learning
Dialogic and Collaborative Practices of Pedagogy
Emergent Curricula
Learning as Becoming More Fully Human
Week 3 • Beyond the Tyranny of Testing – Towards Relational Evaluation
Standardised Tests and Grading in Question
Relational Evaluation in Theory and Practice
Relational Evaluation and Teachers Professional Development
Relational Evaluation and Whole School Development
Week 4 • Beyond the Institution – Community, Culture, and Global Well-being
Relational Ethics and Learning Spaces
Learning Communities: From the Classroom and Beyond
Knowledge as Global Commons
Transformative Competencies and Regenerative Action
Faculty Introduction to the Course:
Requirements for enrolled Degree students to earn 1 Credit:
Required Text

Beyond the Tyranny of Testing – Kenneth Gergen, PhD and Scherto Gill, PhD

End of course essay on describing the impact on your life of studying this material

For BA students – 6-9 pages in length
For MA students – 10-15 pages in length
For PhD students – 20-25 pages in length
The rules guiding our assignment collection and grading process can be found here: Ubiquity University Grading Policy
Information about how we process refund or cancellation requests can be found here: Refund and Cancellation Policy
Faculty: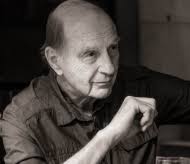 Kenneth Gergen, PhD is President of the Taos Institute, and Senior Research Professor at Swarthmore College. Ken is internationally known as a major figure in the development of social constructionist and relational theory and its applications to practices of social change. His major writings include Realities and Relationships: Soundings in Social Construction (Harvard University Press), The Saturated Self: Dilemmas of Identity in Contemporary Life (Basic Books), and Relational Being: Beyond Self and Community (Oxford University Press). Ken lectures throughout the world on contemporary issues in cultural life, including the self, technology, civil society, organizational change, educational practices, global governance, and political conflict. Ken has received numerous awards for his work, as well as honorary degrees in both the U.S. and Europe.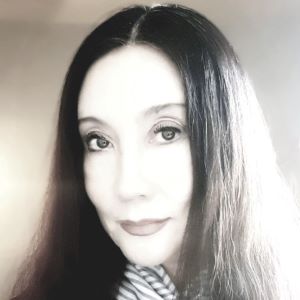 Scherto R. Gill, PhD is Senior Fellow at the Guerrand-Hermès Foundation for Peace (GHFP) Research Institute, Associate Professor at the University of Sussex, and Fellow of the Royal Society of the Arts (FRSA). She directs a UNESCO Initiative on Educational Transformation and Collective Healing, and leads the G20 Interfaith Forum's Education Working Group. Through research, grassroots projects and published work, Scherto actively explores ways to implement innovative ideas, such as deep dialogue, ethics of caring, positive peace and holistic well-being, in social transformation. Her most recent publications include: Happiness, Flourishing and the Good Life: A Transformative Vision of Human Well-Being (Routledge), Ethical Education (Cambridge University Press), Education as Humanisation (Routledge); and Critical Narrative as Pedagogy (Bloomsbury).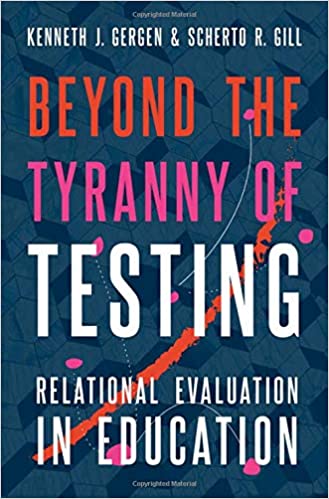 Gergen and Gill have co-authored a book entitled Beyond the Tyranny of Testing: Relational Evaluation in Education. This book will be a core reading for this course. Registered participants of this course can purchase the book at 30% discount directly from the publisher, Oxford University Press.
Pricing:
BA Level: $100
MA Level: $200
PhD Level: $300
Audit-No Credit: $80
Our shopping cart is simple and easy to understand. If you do not have a user account, you will be able to create one upon purchase. Save your username and password as you will need it to login to access course materials later. For more detailed, step-by-step instructions you can review our tutorial How to Purchase a Course. Again, if you experience any issues, please email Veronica Saldias at registrar@ubiquityuniversity.org.
Information about how we process refund or cancellation requests can be found here: Refund and Cancellation Policy
Live Webinar Contact Information:
If you have questions or require additional assistance, you may click the "Chat" button on the lower, left-hand side of the screen, and submit your question. Our help desk will respond as soon as possible. Please do not email faculty directly with any technology or registration issues.