Live Faculty Sessions will run beginning on September 29, 2021 through December 1, 2021. Live sessions take place each Wednesday between 1:00 PM and 2:00 PM Pacific via Zoom. If you are taking this course for credit, your attendance at these live sessions is highly encouraged.
Course Description:
This course will introduce you to the basics of project management from a regenerative and sustainable lens. Nothing changes without action, and taking action needs to be well organized and thought through. This course will also be the basis in which students enrolled in the MRA will build their impact projects in their local areas in order to finish the MRA program.
Learning Outcomes:
By the end of this course you should be able to:
Describe the importance of regeneration
Understand the PRiSM project lifecycle
Develop an effective business case
Understand the P5 model
Perform a P5 impact assessment (P5IA)
Develop a sustainability management plan
Engage and negotiate with your project's stakeholders
Evaluate potential suppliers using sustainable criteria
Identify and prioritize risks and opportunities
Document project success criteria
Estimate, budget, and schedule project phases
Build a stronger team
Understand and deal with conflict
Report accurately on project progress
Faculty:
Dr. Joel Carboni, William Duncan, Michael Young, David Smyth, Peter Milsom
Lead Instructor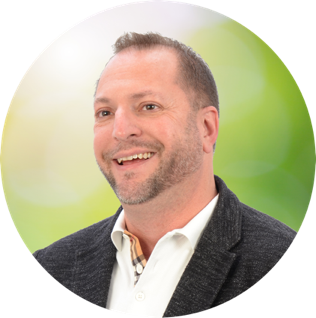 Joel Carboni, PhD is a leading authority on sustainable project management. He is a graduate of Ball State University, holds a Ph.D. in Sustainable Development and Environment and has over 24 years of experience with portfolio, program and project management—spanning government, finance, big five consulting, manufacturing and education. He is a frequent speaker at project management and sustainability symposiums, congresses and conferences all over the globe and has worked in over 50 countries advancing sustainable development. He is the President of the International Project Management Association (IPMA) in the United States, is the founder of GPM (Green Project Management) and a visiting professor at Skema Business School in France. He is also the GPM representative to the United Nations Global Compact where he was a founding signatory of the UN's Business for Peace Initiative & Anti-Corruption call to action, a contributing author of the UN 2030 Agenda for Sustainable Development (SDGs) He is the architect of the PRiSM™ project delivery methodology, the P5 Standard for Sustainability in Project Management, and has authored training programs on Green and Sustainable Project Management that are currently offered in over 145 countries through professional training providers, business associations, and universities. He is the co-author of Sustainable Project Management, an Amazon bestseller, and serves on the Forbes Non-Profit Council.
Course Modalities:
Non-Credit Options
Lite Level – This course is delivered on-demand with no faculty interaction and is perfect for lifelong learners who want to go at their own pace and who are not interested in academic credit but still want to experience the course.
Audit-No Credit – If you would like to participate when this course is offered in our Live Virtual Classroom mode, you may attend the live faculty webinars but will not be required to submit assignments for credit.
If you take a few courses and decide you want to officially enroll in a degree program, you can gain academic credit for Lite versions or Audit-No Credit versions by paying the difference between these course fees and a normal academic fee, successfully completing quizzes, submitting your reflection journals and delivering a Final Creative Assignment that will be graded.
For-Credit Options
Live Virtual Classroom: Study that takes place within Ubiquity University, in which Ubiquity academic coursework is accomplished through attendance in Live Webinars, with faculty and student interaction being a part of the Live Webinar content. To receive academic credit, you must not miss more than 3 live sessions, you must complete the quizzes and submit any other required assignments (if any), and a final creative assignment for grading at the degree level you are enrolled in.
Internal Online Independent Study: Study that takes place within Ubiquity University, in which Ubiquity academic online coursework is engaged in independently on one's own and does not include faculty interaction. To receive academic credit, you must complete the quizzes and submit your reflection journals and final creative assignment for grading at the degree level you are enrolled in.
Pricing:
BA Level: $300
MA Level: $600
PhD Level: $900
Audit-No Credit: $240 (only if offered in Live Virtual Classroom Mode)
Lite: $50 (no credit, access to course materials only)
Introducing: Pay what you can.
We know the last year has been tough – physically, mentally, and financially. We don't want finances to be the barrier that prevents you from taking Regenerative Action. That's why we are introducing a new Financial Support Program to meet you where you are. If you can, we suggest that you pay the full course price. This goes toward supporting the Ubiquity platform, faculty, and staff. However, if this is difficult for you, we are offering all MRA courses for 30% off, 60% off, and free for enrolled MRA students or Auditors. Simply select your level, then select your discount on the next screen.
Our shopping cart is simple and easy to understand. If you do not have a user account, you will be able to create one upon purchase. Save your username and password as you will need it to login to access course materials later. For more detailed, step-by-step instructions you can review our tutorial How to Purchase a Course. Again, if you experience any issues, please email Veronica Saldias at registrar@ubiquityuniversity.org.
We allow students at all academic levels to participate in our online courses. However, those students who are enrolled in MA or PhD programs are expected to offer a more sophisticated analysis on reflection tasks, writing assignments, and in the final creative assignment. You will be graded commensurate with your degree level. Except for the Final Creative Assignment, word counts are offered as guidelines. If you need to exceed the word counts to submit an MA or PhD level response, you may feel free to do so as long as the word count expansion is reasonable and necessary.
Course Contact Information:
Live Virtual Classroom macrocourses are delivered by faculty in live Zoom sessions. You will have a course facilitator who is available to answer questions and offer additional assistance and that information will be provided to you upon registration. Please do not email faculty directly with any technology or registration issues.
For on-demand lite or Internal Online Independent Study versions, click the "Chat" button down on the left-hand side of the screen for any technical issues or questions you may have about the content.