If you would like to take the entire course you can enroll in the full version at your degree level. If you aren't a degree student and simply want to participate in or watch all twelve Deeper News sessions, you may do so by purchasing the Audit-No Credit combined option at a 20% discount: Our World Today – The Deeper News – June 2021 to May 2022
Dates: Monday, November 1, 2021 from 6:00 PM to 7:00 PM Thailand Time/4:00 AM to 5:00 AM Pacific
Format: 60 minute live webinar on Zoom. This session will be recorded and will be posted on this page for access for registered attendees.
Zoom Information: Once you have registered for this program, please ensure you are signed in to your account and return to this page to access the "Get Your Zoom Link" lesson. You must register separately on Zoom to get your participation codes and reminder emails.
Faculty: Richard Hames, PhD
Academic Credit: None
Questions: Please do not email faculty directly with any technology or registration issues. If you need technical assistance you can use the chat button located at the bottom, left-hand side of the screen and you can also email our Registrar, Veronica Saldias at registrar@ubiquityuniversity.org.
A Series of Monthly Strategic Inquiries with Dr. Richard Hames
[Executive Director, The Centre for the Future – www.cftf.global]
Workshop Description:
What elements of the SARS-CoV-2 pandemic are being hushed up? How will the Biden/Harris years be different from those of Trump? What is the developing situation between US-China trade? Why are students protesting in Hong Kong? Is the Glasgow COP26 going to lead to decisive action on the climate crisis? Why are a variety of zoonotic diseases likely to become more prevalent? Is Bitcoin the future of currency? What is the future of work?
These questions, and others like them, will be for the basis for The Deeper News, a series of monthly interactive inquiries in which we take a 'deep dive' into global affairs – within the context of the emerging societal transition from the age of industrial economism to an era of regenerative enterprise.
Extracting issues from social, economic, technological and geopolitical matters, we examine what is actually going on under the surface of our perceptions from multiple perspectives.
After a brief framing of each month's topic, Dr. Hames will curate an hour-long strategic inquiry into aspects of the topic the corporate press are not addressing. Distinguished guests and topic experts will join the conversation from time to time.
During each program we use principles from systems thinking, together with a variety of other sense-making technologies, to surface patterns, make connections, define unseen dynamics, sort propaganda from the truth, and look for qualities that help us to make better sense of the unfolding narrative.
Program Features:
Each episode will be a deep dive into one or more world headlines – covering economics, geopolitics, social development, current affairs, cultural narratives – and issues like sovereignty and ideology, for example.
Prior to each session you will receive a special communication from Richard regarding the content that will be discussed and a framework for the deeper discussion
Each session will introduce one or more aspects of systemic thought and practice including proprietary tools for you to use between sessions to expand your consciousness
Certain sessions will feature special guest appearances
Special Bonus:
Richard can mentor you personally and assist you with developing a more advanced praxis of understanding. Please visit this link for more information.
Faculty: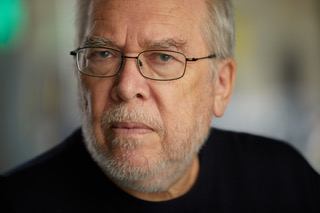 Richard Hames, PhD Dr. Richard Hames is considered to be among the world's most influential intellectuals and foresight practitioners. An Australian citizen, educated in Europe and domiciled in Thailand, he has been honoured with numerous awards including a French Government Scholarship, a Leverhulme European Fellowship, the Mondadori Professorial Fellowship and the inaugural Lord Attlee Fellowship. Richard is Executive Chairman and CEO of Centre for the Future, and Chairman of the Asian Foresight Institute. He is also an elected Fellow of the World Academy of Art & Science. Richard is a member of various advisory boards and has been a personal mentor to Presidents, Heads of State, and some of the world's most innovative CEOs. A compelling public speaker, Richard is the author of seven books, the most recent being Heresies: Essays on the Future of Humanity.
The rules guiding our assignment collection and grading process can be found here: Ubiquity University Grading Policy
Information about how we process refund or cancellation requests can be found here: Refund and Cancellation Policy.
Pricing:
Our shopping cart is simple and easy to understand. If you do not have a user account, you will be able to create one upon purchase. Save your username and password. If you experience any issues, please email Veronica Saldias at registrar@ubiquityuniversity.org. Please do not contact faculty directly.
Live Workshop Contact Information:
If you have questions or require additional assistance, you may click the "Chat" button on the lower, left-hand side of the screen, and submit your question. Our help desk will respond as soon as possible.