January 15-21 2024, Broughton Sanctuary, Yorkshire, England
This course is part of the Modern-day Magic Program. It can also be taken independently of the rest of the program.
The in-person intensive gives you a chance to test and develop your capacities live with the teachers. There is nothing to beat direct, embodied experience and feedback.
The intensive provides an experience of the integral approach to hacking ourselves – Amatsu Tatara Shinden, the ancient art of protecting ourselves physically, emotionally and energetically – with a live experience of hacking the world through the Wyrd Experience technologies developed over 28 years at the Princeton Engineering Anomalies Research lab.
"The spirit and feeling of a technique are more important than the mechanical ways to achieve it."
Massaki Hatsumi
"If you don't know how to kill them, you don't know how to cure them.  If you don't know how to cure them, you don't know how to kill them."
Massaki Hatsumi 34th Grandmaster Bujinkan Budo Taijutsu
By the end of this Modern-day Magic in-person intensive, you will be able to:
Treat yourself on a basic level physically, energetically and emotionally

Check your own body for imbalances and avoid subsequent problems

Move more naturally to support a healthy body and mind

Feel more of yourself than ever before

Experience a new quality of  relationship to your environment

Work with a community of fellow magic practitioners to deepen your understanding and practice

Draw from a collection of magic experiments and experiences to suit your purpose

Set up, run and evaluate a magic experiment using scientific protocols and statistics

Explain and assess magic experiences through an Integral lens

Select appropriate technology for a magic experiment, including Random Event/Number Generators

Describe the current practice and future potential of magic
The components of the Modern-day Magic Intensive include:
A one-day "Inipi" sweatlodge experience in the Lakota tradition

Self-treatment approaches and exercises, including energetic work with the acupuncture points

Exploring our personal patterns and making them visible to you so you can work to transform them

Martial Arts exercises focused on core principles, for application in our daily lives

Combining body language and martial arts to increase our emotional intelligence

Natural movement based on the elements

Budo Principles and Practices

Live remote perception experiment

Fun, in-person magical experiences

Accessing states of consciousness to practice magic

Working directly with Random Event Generators

Seeing and experiencing the Princeton Engineering Anomalies Research lab equipment and resources at Wyrd Experience

Exploring the relationship between nature and magic
The location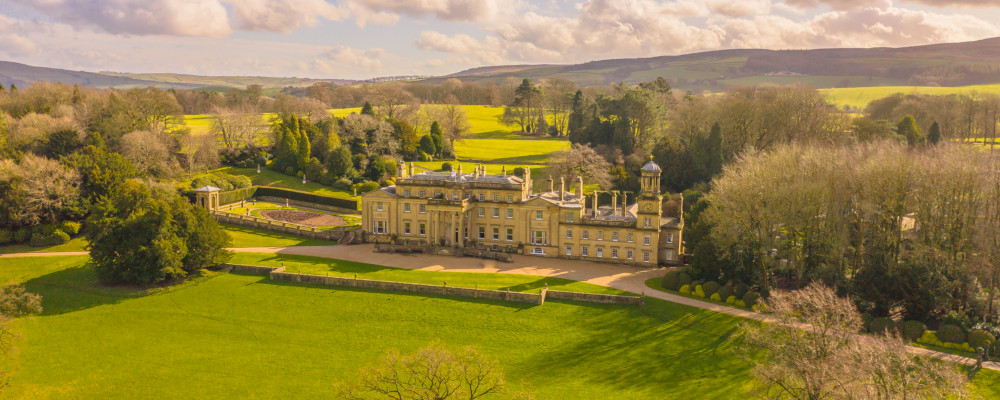 Participants will be staying at Broughton Sanctuary, set in the beautiful countryside of the Yorkshire Dales. With 2,500 acres of moors and woodlands, a spa and retreat centre, historic house and cozy cottages, and many facilities for outdoor activities, it is the ideal place to be exploring magic!
Dates
The intensive will run 15-21 January 2024.

15-18 January is open for all participants.
19-21 January is reserved for graduates of the Hack Yourself and Hack the World online programs
Price
Full 6-day intensive: $599

Starter 3-day intensive: $399

Full package of Hack Yourself (3 online courses), Hack the World (3 online courses) and the in-person Intensive: $917

These prices include the full program, all teachers and materials. 

Accommodation is booked separately through Broughton Sanctuary (link to come)
Faculty: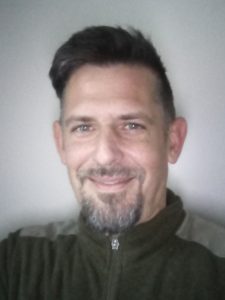 Ing. Arnold Nageler is core faculty for the Hack Yourself courses. He worked as a mechanical engineer in installation technology and civil engineering for around fifteen years, on site, as well as being a salesman in the area.
He has been training in Martial Arts and Japanese natural Medicine for over 20 years, and holds a master teacher degree in both. The studies of Japanese medicine led him to study therapeutic massage, including many different Western and Eastern approaches and techniques. In this he founded a new life – treating patients, giving courses in Martial Arts, Amatsu Ryoho, Self-Hacking and development, communication, body language and natural movement.
He is the highest ranked Amatsu Ryoho practitioner in Austria. On his journey he has been involved with several native Traditions, mainly Shinto – Japanese Tradition, the Lakota Tradition, and Hungarian and Mongolian Traditions. He guides Vision Quests and gives Sweat Lodge Rituals based on the Lakota Traditions. Arnold integrates music, dancing, carving, drawing, painting and reading in his life and does all kinds of research to develop a bigger picture. He is married, has a daughter and lives in Austria.
Michael Oswald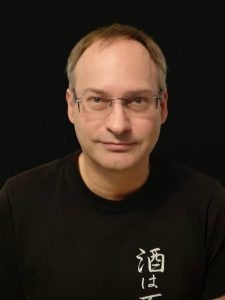 is core faculty for the Hack Yourself courses. He holds an MSc in computer science and works in the space industry as senior expert for mission control systems and satellite testing.
He has been training in Japanese martial arts and Japanese medicine for more than 20 years and is head of the Austrian Association for Promotion of Amatsu Ryoho (a special Japanese Medicine), for which he also holds a teachers degree. He is also qualified in western therapies (massage, NLP master practitioner) and has been training and using other disciplines like EMDR, psycho-kinesiology, systemic therapies and shamanism.
Through the NLP training he became engaged with Integral Metatheory and uses it as his main tool for development, teaching, treating and work. He has held several talks and run courses about Integral Metatheory and how to apply the principles in real life. He is also a musician playing guitar, a little bit of keyboard and is trying out vocals by writing, arranging and producing his own music.
Dr. Peter Merry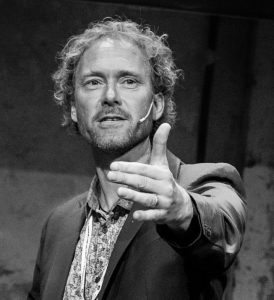 is core faculty for the Hack the World courses. Peter is co-founding Chief Innovation Officer at Ubiquity, co-founder of Wyrd Experience and Wyrder Tech, and initiator of the Broughton Science and Consciousness conferences. He has worked in and across different sectors. As well as co-founding and leading the organisations above, his experience includes facilitating integral change processes in multinational corporations, government ministries, and in multistakeholder initiatives with global stakeholders. Peter has also spent many years in the not-for-profit sector. He is a recognised expert in the field of evolutionary systems dynamics and Spiral Dynamics Integral. His first book was published in English and Dutch (Evolutionary Leadership, 2005) and his second in 2019 (Why Work? on designing work for people and planet. His third book on 12 principles for working with the energy of land and organisations (Leading from the Field) came out at the end of November 2020. He has an MSc in Human Ecology from Edinburgh University and a PhD from Ubiquity's Wisdom School on volution theory (see https://volutiontheory.net). His personal website is https://petermerry.org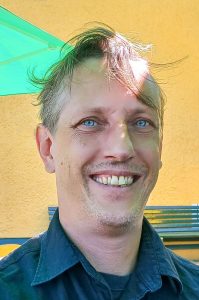 Dr. Wolfhardt Janu is core faculty for the Hack your World courses. ​​He holds a PhD in chemistry and worked for 10 years in academic research. He then moved to be a freelancer in software and hardware development for customized laboratory solutions.
At the same time he set up his own private laboratory to investigate the relationship between matter and consciousness, his main scientific interest for 25 years. Together with his colleagues and friends he developed a new method to scan the output of two random number event generators (REG's) for correlations, which enables one to detect with high precision changes in a non-local field, mainly known as the field of consciousness.
On his journey, he has been practicing Bujinkan Budo Taijutsu for 19 years, discovered African Shamanism (Sangoma) and (co-)led several private scientific teams investigating the "paranormal" in theory and practice. In 2007 he got to know the work of Ken Wilber and since then he and his team(s) have been using the Integral map as the main tool to navigate and communicate on the margins of the so-called "unknown".
Wolfhardt Janu is married, has two children and lives in Austria.
—
The rules guiding our assignment collection and grading process can be found here: Ubiquity University Grading Policy
Information about how we process refund or cancellation requests can be found here: Refund and Cancellation Policy