Dates: Thursdays, February 3, 10, 17, 24, 2022 from 10:00 AM to 11:30 AM Pacific Time
Format: Four live webinars on Zoom. All sessions will be recorded and will be posted on this page for access for registered students.
Zoom Information: Once you have registered for this program, please ensure you are signed in to your account and return to this page to access the "Get Your Zoom Link" lesson. You must register separately on Zoom to get your participation codes and reminder emails.
Faculty: Zoltán Cser, MA and Gyorgyi Szabo, PhD
Academic Credit: Bachelors- 1 credit, Masters – 1 credit; Doctoral – 1 credit
Questions: Please do not email faculty directly with any technology or registration issues. If this is your first time purchasing from us, or you need a refresher, we suggest you review our tutorial How to Purchase a Course. If you do not have a user account, you will be required to create one upon your initial purchase. Save your username and password as you will need it to login to access course materials later and to make purchasing faster in the future. If you need technical assistance you can use the chat button located at the bottom, left-hand side of the screen and you can also email our Registrar, Veronica Saldias at registrar@ubiquityuniversity.org.
From the Throne to the Armchair: A Feminine Approach to Buddhist Teaching and Practices
Course Description:
From the viewpoint of time and space, we might conclude that our modern time is predominantly about "being in a hurry and doing many tasks at once", a reality where we equate time with being rushed and pressured, and space to the necessity for multilevel tasking in the present moment. However, if we explore a bit deeper, we will discover that there have also been changes at many other levels that reflect less a sense of compression than of expansion. For example, spirituality has changed a great deal, becoming more widespread and with many secret teachings that in the past were only available to religious initiates and certain chosen ones – such as teachings in astrology, yoga, sacred dance, meditation, and certain healing methods – becoming more accessible to a wider public. Globalization itself has changed the style and ways that spiritual teachings can be given and received.
Specifically, in considering changes in the Master-disciple relationship, for example, we can see how radically it has been transformed as compared to past practices. Traditionally, a Master was envisioned – literally, and in visualization practice – as being above the head of the Student, which was symbolized by him being seated on an elevated throne, indicating a clear representation of hierarchy. However, in modern times the essential relationship between master and student has shifted to one that is based on collaboration. Spiritual practices have also changed – from an emphasis on quantity to quality, and from using strength to using art. Wherever we look, we find that the feminine aspect is growing and the male aspect (hierarchy, quantity, power) is receding and fading away.
This 4-part webinar will explore the following topics: Buddhism in our modern time; the various practices of Buddhist meditation; the hidden treasures in Buddhist Yoga; and the clearing away of misunderstandings of Buddhist Tantra.
Learning Outcomes:
By the end of the 4 webinars students will have:
Deepened and expanded their knowledge of Buddhist terminology, principles and practices
Gained an understanding of the evolution toward a more feminine approach to Buddhist teaching
Become familiar with different yoga, meditation and mindfulness practices
Developed skills for living with wisdom in the world
Weekly Schedule
Week 1 – February 3, 2022 • Buddhism in our Modern Time
In our first webinar, we will start by defining some basic Buddhist terms in down to earth and simple ways, terms such as karma, samsara, rebirth, dharma, nirvana, in order to have a clear understanding of the original purpose of the Buddha's teachings. Then we will turn our focus to our present time to see how the feminine approach is manifesting in the teaching, learning and practising of Buddhism in Asia and in the West.
Week 2 – February 10, 2022 • Buddhist Meditation Practices for Everyday Life
In our second webinar, the main focus will be on the manifold world of Buddhist meditation. We will explore meditation through the alternate use of theory and practice, and by addressing the following questions:
What is the purpose of meditation
What is the subject of meditation, what are the functions of our mind
How to meditate
What are the objects of meditation
What kind of meditations we can practice
What are the obstacles to meditation
How to integrate meditation into our daily life
A feminine approach is very important in meditation. When we undertake any kind of practice, it should be based on quality and on feeling, which includes loving kindness meditation, or meditation on reality, since all of these belong to the feminine aspect of the teaching. Even the key for presence is feeling (which keeps us in the present moment), and not necessarily thinking, since without presence no meditation can work.
Week 3 – February 17, 2022 • Hidden Treasures of Buddhist Yoga
In the third webinar, the main focus will be that of Buddhist Yoga. When we talk about Yoga, most people have a vision of Indian yogis and sadhus (ascetics) but recent scientific research proves that the oldest existing Yoga texts referring to the term "Hatha," are all from the Buddhist corpus of texts. Buddhist Yoga systems are very elaborate and were kept in secret for hundreds and hundreds of years. We will journey back in time to explore the world of yoga in Buddhism, and draw also on my own first-hand experiences of learning various Buddhist yoga traditions, as well as the increasingly open systems of teaching such as Yantra Yoga as taught by Choegyal Namkhai Norbu Rinpoche.
Nowadays the body position or "asana" type of Yogas are popular and best-known, but there are also systems based on breathing or "pranayama," as well as movement practices based on meditation that we will discuss. There will also be an explanation of the psychological aspects of the famous position of enlightenment, the so-called Position of Vairochana or Padmasana (Lotus position).
Week 4 – February 24, 2022 • Understanding Buddhist Tantra
There are several common misunderstandings about tantra which will be addressed. Originally, tantra was a secret practice, only available to those with a close relationship between the Master and the Student. In our modern times, we also find some traditional tantra texts from the Hindu and Buddhist traditions translated into western languages but there is a new movement, the so-called New Age tantra, which is frequently mixed with the ancient sources. This is why there is such a confusion as to what really tantra is, what it's purpose is, what are the main practices and so on. In this webinar our main focus will be the Buddhist Tantra, in which we explore the meaning of the terms tantra, vajra, deity yoga, mantra, and so on, clearing away the different fanciful ideas about this ancient and very logically created system – one that can lead us to liberation from our limitations and from suffering, by way of directly practicing the goal, which is enlightenment. The tantric system is based on the feminine power, or the Dakini principle, which is the key for realization.
Requirements for enrolled Degree students to earn 1 Credit:
Required Reading
Recommended Reading:
Simmer-Brown, Judith 2002. Dakini's Warm Breath: the Feminine Principle in Tibetan Buddhism, Shambhala, Boston and London
Hughes Seager, Richard 1999. Buddhism in America, Columbia University Press, New York,
Gadün Lodrö (Geshe) 1998. Calm Abiding & Special Insight, translated and edited by Jeffrey Hopkins, Snow Lion Publications Ithaca, New York
Namkhai Norbu, Chögyal 2008. Yantra Yoga, The Tibetan Yoga of Movement, Snow Lion Publication, Ithaca, New York
End of course essay describing the impact on your life of studying this material
For BA students – 6-9 pages in length
For MA students – 10-15 pages in length
For PhD students – 20-25 pages in length
Faculty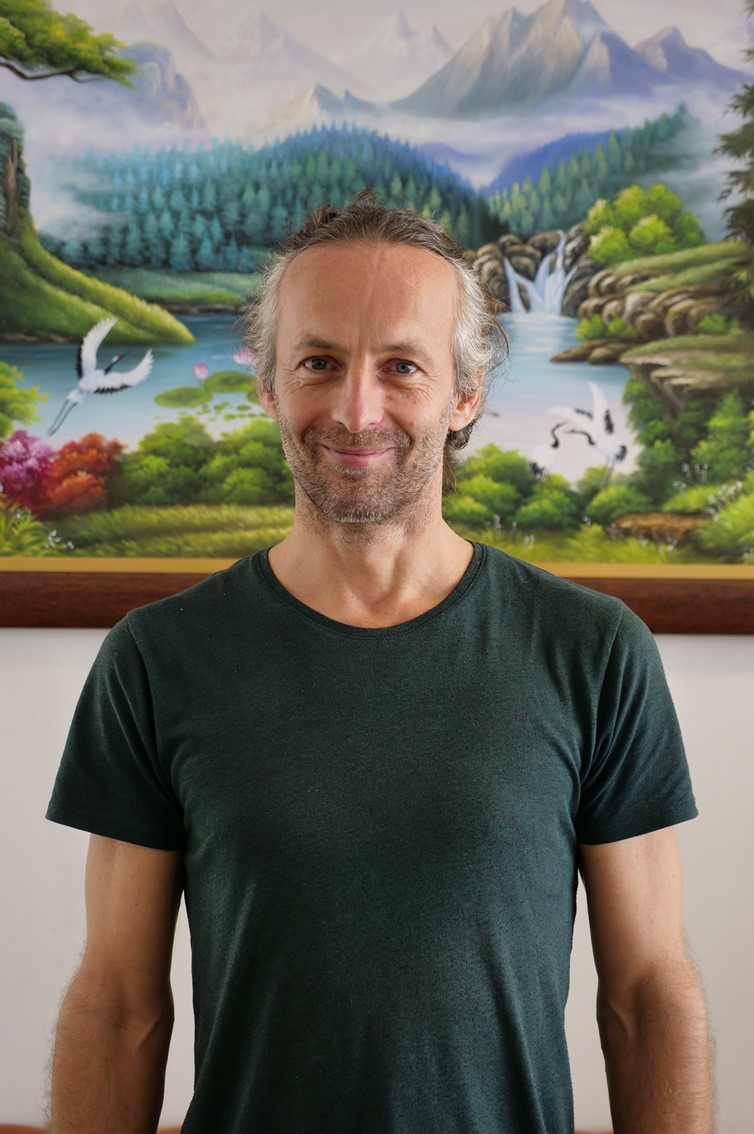 Zoltán Cser, MA born in Budapest, Hungary in 1970, started to practice in a Chan Community at the age of 16 in 1986 where he became monk later. He began his studies at the University of Economics, but moved to the newly founded Dharma Gate Buddhist College (DGBC) in 1991. In 2004 he returned to DGBC, teaching Buddhist ethics, basic meditation techniques, Buddhist liturgy and breathing methods, and started to organize and lead the Buddhist ceremonies. In 2003 he started to practice in the International Dzogchen Community under the guidance of Choegyal Namkhai Norbu Rinpoche. In 2010 he became a Vajradance Instructor, later also a Yantra Yoga instructor in the International Dzogchen Community. Between 2008–2016 he was the Vice-Rector of Education at DGBC. In 2016 he became the Director of Dharma Gate Buddhist Church.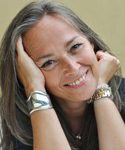 Gyorgyi Szabo, PhD is the Dean of Graduate Students at Ubiquity University. She was a Co-Founder and Academic Dean of the 'Ervin Laszlo Center for Advanced Study' (ELCAS). She served as the Director of Research and Development of the Center's Exploratoria Program. She was co-creator of the WorldShift International Foundation, and the WorldShift 2012 organizations, and currently serves as the Executive Director at the Laszlo Institute of New Paradigm Research and a Member of the Advisory Board of the Memnosyne Foundation. She lectures worldwide and has published two books; papers in The Scientific and Medical Network's Review, The Shift Network, and World Futures: The Journal of New Paradigm Research. Gyorgyi Szabo holds a PhD in Sociology – Summa Cum Laude awarded by the Sorbonne, University of Paris. She is also a trained Reiki and Reconnective Healing practitioner. Her holistic approach to metaphysics and interest in conscious evolution serves as foundation for her work in facilitating cooperative evolution toward a peaceful and regenerative world.
Pricing:
BA Level: $100
MA Level: $200
PhD Level: $300
Audit-No Credit: $80
Our shopping cart is simple and easy to understand. If you do not have a user account, you will be able to create one upon purchase. Save your username and password as you will need it to login to access course materials later. For more detailed, step-by-step instructions you can review our tutorial How to Purchase a Course. Again, if you experience any issues, please email Veronica Saldias at registrar@ubiquityuniversity.org.
Live Webinar Contact Information:
If you have questions or require additional assistance, you may click the "Chat" button on the lower, left-hand side of the screen, and submit your question. Our help desk will respond as soon as possible. Please do not email faculty directly with any technology or registration issues.