With Hans Andeweg and Peter Merry
13-17 September 2019, Mercy Center, Burlingame, California, USA
BRING HEALTHY ENERGY INTO YOUR LIFE, NATURE AND ORGANIZATIONS
In this 5-day ECOintention Intensive with Hans Andeweg and Peter Merry you learn:
to read energy with your senses and intuition;
to interpret energy using the latest science in this field;
to enhance energy using intuitive practices and your own energetic toolkit.
Full of exercises and practical application combined with leading-edge theory.
"Attending the ECOintention course in New York was an eye-opening experience—it was amazing how I could not only feel radiated energy, but identify and measure different aspects of it through dowsing. This course has started me on a whole new life path. I am deeply grateful to both him and Peter for bringing this knowledge to the US. Invaluable!" T. Johnson
GROUNDED AND INSPIRED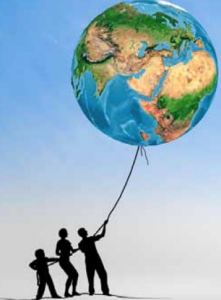 The Intensive combines theory and practice in a beautiful location in nature where many different energies are available to explore. Rooted in 25 years of experience in this field, this Intensive weaves together the wisdom of our ancient past with the frontier science of the future. It helps us make a grounded and inspired contribution in the challenges of the present.
INTENSIVE CONTENT
Learn the 5-point meditation,
Use the power of your intention,
Ground and protect your energy,
Learn remote cleaning and healing,
Read the energy of an organization,
Identify positive and negative places,
Enhance the feminine formative force,
Apply principles of energetic guardianship,
Find energy lines using dowsing rods,
Dowse the quality of food in Bovis numbers,
Meet nature spirits and deva's,
Make a chakra walk in the forest,
Experience the radiance of plants and trees,
Reveal the secret of sacred geometry,
Learn about leading-edge Volution Theory,
Predict events with Fibonacci numbers,
Apply morphic fields and zero point energy,
Learn the relationship between energy, time, space, information, consciousness and love.
"This program surpassed my expectations. I recommend this program to anyone who wishes to learn the practical and powerful application of the use of energy and intention within the framework of models which can be learned and applied to business or your personal life." H. Parsons
IT STARTS WITH YOU
Everything starts with you. In this Intensive you learn to ground yourself, to clean your energy, to protect your sensitivity and to connect with your higher source.
ECOINTENTION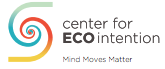 The Intensive and Follow-Up are based on ECOintention, a method for bringing energy and flow back into your life. To be healthy, grounded and in balance again. Click here for more information on ECOintention.
Equivalent to 1st year of vocational training
After the Intensive you can take a 3 module online follow-up course. Combined they are equivalent to the first year of the ECOintention Practitioner vocational training. This qualifies you for the second year that can be followed in the Netherlands or online.
Follow-Up content
Apply the 5-point meditation in daily life,
Feel the energy in your house using a map,
Communicate with the field of an organization,
Energetic parameters for an organization scan,
Practice energetic clairvoyance,
Travel through time in non-local space,
Reveal the secret of homeopathy,
Learn different methods to energize water,
Walk the Chartres labyrinth,
Perceive the energy of mandala's and yantra's,
Compose your own energetic toolkit,
Examples of large scale energetics,
ECOintention in eight steps and healing Europe,
Everything is energy and everything is connected.
THE COURSE
Course days run from 9.00 to 17.00. Group size is 10-18 participants. The spoken and written language is English. No pre-requisites. No evening program. Overnight accommodation is available.
3-MODULE ONLINE FOLLOW-UP
There will be a 3 Module follow-up course online that enables you to complete your certification for the first year of the ECOintention Practitioner training. It is composed of online videos, reading resources and 3 live webinars with Hans Andeweg and Peter Merry. The dates of the live webinars are 24 October, 14 November and 29 November 2019 (16.00-19.00 CET). On successful completion of the Intensive and online course you will be qualified to start the second year of the ECOintention Practitioner training in 2019.
THE LOCATION

Mercy Center is a beautiful conference center in Burlingame near San Francisco, California. It is 15 miles south of downtown San Francisco, 10 minutes from San Francisco International Airport and 5 minutes from the Millbrae BART/Caltrain station. It is located in a lovely natural environment that provides lots of opportunities for sensing different kinds of energy. Costs include all training costs plus lunch.
COST
5-day Intensive $1,599
3 Module Online Follow-up $ 599
Save $199. Book both for $1,999
The fee includes VAT, course material, coffee, tea and lunch. It excludes overnight accommodation (all single room $84 per night), academic credits (see below) and the books In Resonance with Nature and The Universe Loves a Happy Ending.
The Course is available for 10,000 points (equivalent to 3 US or 6 ECTS academic credits) at Ubiquity University:
BA Points: $100
Master's Points: $200
PhD Points: $300
REGISTER
You can pre-register and secure your place by emailing Peter Merry (petermerry@ubiquityuniversity.org). Registration on this platform will be open soon – watch this space!
THE TEAM
The ECOintention Intensive and Follow-up are delivered by Hans Andeweg MSc and Peter Merry PhD
Hans Andeweg is the co-founder of Center for ECOintention that delivers a ECOintention Practitioner vocational training and balances more than 100 projects internationally per year.
Peter Merry is an ECOintention Practitioner, co-founder of Ubiquity University and has a PhD in Wisdom Studies about his new Volution Theory. He has taught an Introduction to Energetics course online and co-taught this course with Hans in 2018.