Welcome to our Certificate in Global Skills, Sustainability, and Regeneration!
In these days of hypercomplexity, we need to expand our skill sets quickly. This certificate consists of a microcosm of our full BA program by the same name. Based on the liberal arts areas we have defined in our Chartres Framework, this learning opportunity will provide an introduction to essential "soft" skills, the United Nations Sustainable Development Goals, and is designed to equip you with the competencies you need to immediately engage in the world around you.
Core Competence Development:
By the end of this Certificate program, you should be able to:
Understand essential "soft" skills such as leadership, teamwork and critical thinking.
Be more effective in your personal and professional lives by holistic application of essential skills.
Articulate the importance of the United Nations Sustainable Development Goals.
Improve your emotional intelligence and interior practices.
Special Pricing: $300 (savings of $100 if you bought each course individually).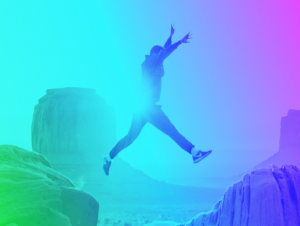 Foundation in Soft Skills and the UN SDGs – see macrocourse listing for more information
Employers all across the world, in every sector of the global economy, agree that some of the most important skills we need to be developing are "soft skills." Professionals are needed in every type of job, including high-tech firms and businesses of all types, who are strong in technical skills, known as "hard skills," but also strong in soft skills such as leadership, teamwork, critical thinking, and emotional intelligence.
Over our lives, we naturally develop skills that allow us to make new friends, get along with others, and use our "common sense." In this course, we will spend time focusing on more advanced soft skills, so you can understand what future employers or clients will expect from you in the workplace. The added benefit of learning more than you already know about the softer skills is you will find that personal areas of your life can improve too.
In addition, each module has a section devoted to the United Nations Sustainable Development Goals (UN SDGs). There are 17 goals in total ranging from SDG 1 – No Poverty, to SDG 17 – Partnerships for the Goals. At Ubiquity University we strongly believe everyone should be aware of the UN SDGs and be prepared to work towards their achievement in whatever way they can. Agenda 2030 is about a healthier planet, a healthier society, and a healthier you. (Learn more at https://sustainabledevelopment.un.org/sdgs).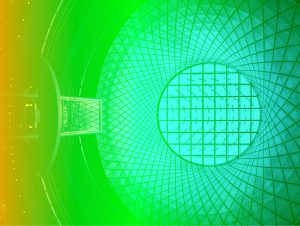 Cosmopolitan Communication – see macrocourse listing for more information
Educators, trainers, and researchers have spent much time and energy developing communicative competence for children, students, business people, and people in conflict areas. However, there is still an overabundance of global issues (ethnic and religious conflict, business and political tensions, migration, global leadership crisis, the environment, economic tensions, etc.) that cannot be solved in isolation. Instead, we need competencies in interpersonal- / intercultural- / organizational communication, which help us work with the wholeness of an increasingly complex, globalized world. In this course, you will take a step toward the next phase of human communication: 'Cosmopolitan Communication.' In so doing, you will develop a new level of awareness – global integral competence – which incorporates more completely human and societal dimensions of experience (body, mind, culture, system).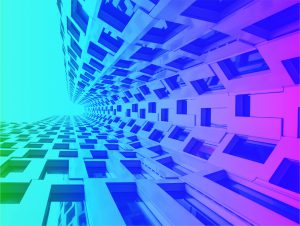 Leading Change – see macrocourse listing for more information
There are many changes happening in our world at the environmental, social, economic, and cultural levels. We have approached many of these challenges from a "technical approach" – working to fix the problems, implement structural approaches, and manage these changes. These approaches often left people compliant but not committed, and therefore less resilient to future change. To build change hardiness, leaders are using more systemic approaches to understanding interconnected relationships and support the human transition. This course will give you practical tools and approaches to develop your capacity to led other people and organizations to become more resilient and change hardy. You will develop the personal capacity to look at patterns, ask different questions, look for possibilities and increase your ability to live with complexity and uncertainty.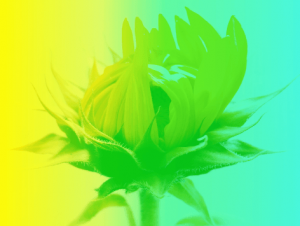 Integral Flourishing – see macrocourse listings for more information – Part One and Part Two
Many of us strive to flourish. But what exactly does this mean? What action can we take to flourish more often, both within ourselves and in our interaction with others? Your coursework is designed to help you explore this concept within the three dimensions of I, We, and Society. Within the dimension of I, you will explore how to improve the quality of your own life. Within the dimension of We, you will explore how to improve the quality of the lives of others in direct relationship with you. Within the dimension of Society, you will explore how to promote Integral Flourishing and significantly improve well-being within the larger community.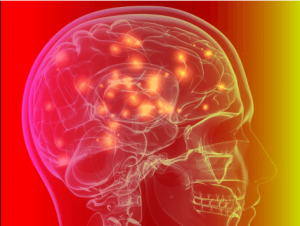 Foundations of Critical Thinking for Learning and Everyday Life – see macrocourse listing for more information
This course introduces you to the tools used by the world's best thinkers and will exemplify the activities and practice you can use to emulate them. With enough practice, you too will become the best thinker you can be. Your coursework will introduce you to the tools of mind that will help you reason through any of the problems and issues you face, whether in the classroom, in your personal life, or in your professional life. If you take these ideas seriously, and practice using them, you will be able to take command of the thinking that drives your quality of life.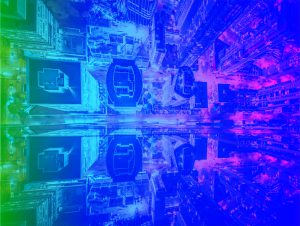 Transformational Leadership, Strategy and Governance – see macrocourse listing for more information
In today's rapidly changing world it is essential that we design and lead our communities and organizations in a way that enables them to creatively ride turbulence while also making a positive impact. This course covers the subject of evolutionary change and its implication for us as individuals as well as for our organizational cultures and structures. Students will engage with integrative maps of organizational and leadership development, as well as instantly applicable practices for becoming more effective and dynamic as individuals and collectives.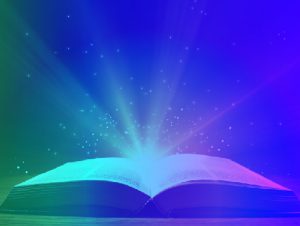 The Great Books – see macrocourse listing for more information
At the heart of the world wisdom traditions are books that distill the essence of the teachings of the masters down through the ages. Many have no authors, some are compilations over long periods of time, others reflect teachings of masters who themselves never wrote a word. Socrates and Jesus never wrote any books, for instance, but Plato wrote his Dialogues recalling his memory of what Socrates said and the Gospels recount the life of Jesus many decades after Jesus had gone. Other books have legendary authors but appear to be compilations heavily redacted over many centuries. Some books are considered "God's word" such as the Bible or the Koran and have endured for millennia inspiring countless millions of believers. Others remain obscure and speak deeply symbolic truths hidden within the layers of the language in the text itself. Still others express the essence of a tribal tradition on the brink of extinction and are valued for what is on the verge of being lost. Great books continue to be written by individuals alive today.
To Receive Certificate:
Upon completion of the courses, you will be issued a Certificate that you can share with peers and colleagues, and post on your social media profiles. Once you have completed the courses, and are ready for us to review and issue the certificate, please notify us using the chat button on the lower left-hand corner of the page. We will verify that lessons and quizzes have been completed and will send your certificate to you. The assignments are for your personal use and do not need to be submitted for grading unless you want academic credit for them. Good luck!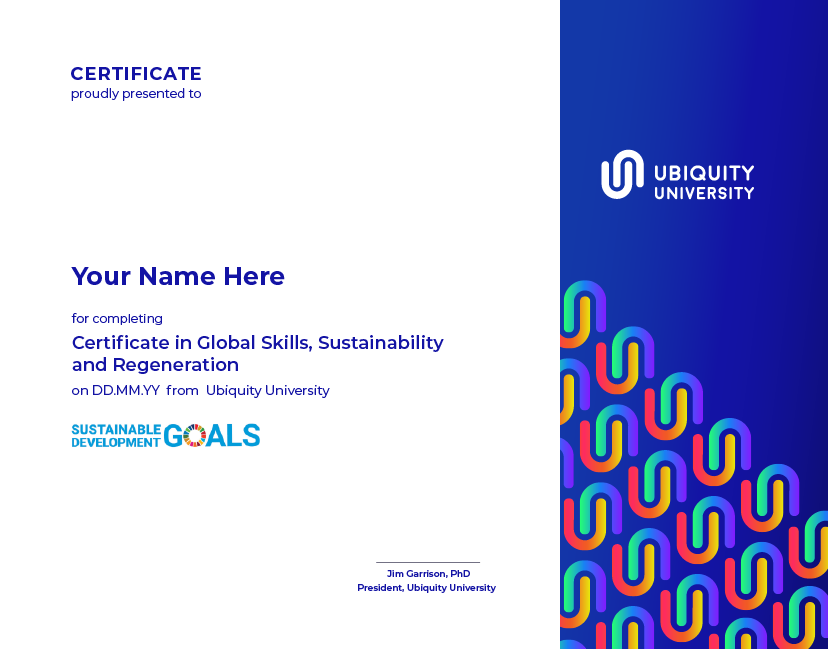 Macrocourse Contact Information:
The macrocourses in this series include our lite versions and are completely on-demand for your convenience. If you have questions or require additional assistance, you may click the "Chat" button on the lower, left-hand side of the screen, and submit your question. Our help desk will respond as soon as possible.
Lite versions of macrocourses do not qualify for academic credit. However, enrolled students can purchase a Macrocourse Credit Conversion option, pay the difference between the cost of the macrocourses and a regular trimester course at their degree level and submit their reflection journals and a Final Creative Assignment for grading. If you complete all macrocourses in this series, you could earn 24 academic credits if you are enrolled in a degree program. Please contact our registrar for more information – registrar @ ubiquityuniversity.org. (sorry, direct link not provided due to spam bots).