Dates: Tuesdays 10 AM Pacific – March 7, 14, 21, and 28
Location: On Zoom; All sessions will be recorded (except breakout groups)
Zoom Information: Once you have registered for this program, please ensure you are signed in to your account and return to this page to access the "Get Your Zoom Link" lesson at the very bottom of the page. The Zoom link will be added 2 weeks before the sessions.. You will then also get an email once the Zoom has been created, You must register separately on Zoom to get your participation codes and reminder emails.
Faculty: HeatherAsh Amara
Academic Credit: Masters – 1 credits; Doctoral – 1 credits
Enrollment: This course is available both to enrolled students and lifelong learners
Email our Registrar Veronica Saldias for more information
Course Description:
The aim is to balance the terror of being alive with the wonder of being alive. – Carlos Castaneda
Imagine seeing through all your personal stories and identities and truly freeing your mind from limitation and fear.  On the other side is a powerful state of possibility, wild creativity, and intuition-guided intent. In this course HeatherAsh Amara will take you through the fundamental teachings of the Toltecs and their history, mythology, and cosmology as well as how to build practical skills of awareness that the Toltecs called "stalking" and the creative energetic practice called "dreaming." 
The word Toltec means "artist of the spirit," and the Toltec path is one of personal freedom—the freedom to choose how we want to create our inner and outer world through our perceptions and intent. Many people in the 1970s and 1980s were first introduced to Toltec philosophy through the writings of Carlos Castaneda as he shared his experiences with Yaqui Indian don Juan Matus. In the late 1990s, don Miguel Ruiz's book, The Four Agreements, opened a new and simple pathway to access this ancient tradition. While Castaneda's writings were like a lightning bolt that illuminated a radical new way of being, Ruiz's book was a trusty flashlight that shined a clear path to releasing personal suffering and reclaiming our natural state: happiness. 
This course will demonstrate how we can open our awareness and shift our perspective to more readily navigate from silent knowledge, build bridges and catalyze transformation during times of conflict and tension, and stay rooted, resilient, and renewed through times of change.
Toltec knowledge arises from the same essential unity as all the sacred esoteric traditions found around the world. While it does embrace spirit, it is most accurately described as a way of life, distinguished by the ready accessibility of happiness and love. ~ don Miguel Ruiz
By the end of the course you should be able to:
• Explain the main concepts of foundational Toltec teachings
• Integrate several shamanic awareness and energy practices
• Understand how conflict and tension are a gateway to more freedom
• Embody the principles of stalking and dreaming
Weekly Schedule:
Week 1  • Toltec Foundations: History, Mythology, and Key Practices
The opening session will start with an overview of the archeological, historical, and mythical teachings of the Toltec people, including the writings of Carlos Castaneda / teachings of don Juan, the Toltecs Sixth Sun prophecy and pre-and post-colonialism experience. These foundational concepts will be covered: tonal/nagual, the assemblage point, resonance, lines of energy, dreaming and stalking, and the importance of non-ordinary reality. 
Week 2 – Toltec Cosmology and Forming Agreements
In this session, we will explore the Cosmology teachings as brought forward through don Miguel Ruiz, a direct descendent of the Toltec Eagle Knight lineage. HeatherAsh will focus on how we become domesticated as humans and how this leads to limiting the possibility of transformation and freedom, especially as they relate to being in community with others.
Week 3 – Cultivating Stalking and Dreaming Skills
This session will explore developing the skills of stalking and dreaming as described in the Castaneda texts as well the teachings of don Miguel Ruiz and his lineage. We will understand why stalking and dreaming are imperative in our modern times and how to bring these ancient practices into everyday life now. 
Week 4 – Changemaking: From Conflict and Tension to Bridge Building Unconditionally
This final session will delve into how as academics, scholars, activists, catalysts, and changemakers we can use the obstacles that arise in our life to change our perspective to get more free. We will explore the transformative power of being in the fire of conflict and tension as bridges towards living unconditionally and being truly free. Finally, we will demonstrate the importance of being steady and fluid in current times with so much challenge and change as we face global catastrophes. 
Faculty: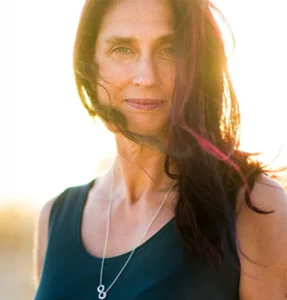 HeatherAsh Amara is the author of nine books including the bestselling Warrior Goddess Training, The Warrior Heart Practice, and The Seven Secrets to Happy, Healthy Relationships with don Miguel Ruiz Jr. HeatherAsh studied and taught extensively with don Miguel Ruiz, author of The Four Agreements, and continues to teach with the Ruiz family. Raised in Southeast Asia, HeatherAsh has traveled the world from childhood and is continually inspired by the diversity and beauty of human expression and experience. She brings this open-hearted, inclusive worldview to her writings and teachings. Learn more at warriorgoddess.com/about

Required Reading:
"The Wheel of Time" by Carlos Castaneda
"A Toltec Path" Ken Eagle Feather
"The Fifth Agreement" by don Miguel Ruiz and don Jose Ruiz
Optional reading:
"Big Freedom" by HeatherAsh Amara

"The Mastery of Self" by don Miguel Ruiz Jr.
Other required and optional reading resources are embedded in the lessons below.
Requirements for enrolled Degree students to earn 1 Credit:
End of course essay on describing the impact on your life of studying this material

For BA students – 6-9 pages in length
For MA students – 10-15 pages in length
For PhD students – 20-25 pages in length_
The rules guiding our assignment collection and grading process can be found here: Ubiquity University Grading Policy
Information about how we process refund or cancellation requests can be found here: Refund and Cancellation Policy
If this is your first time purchasing from us, or you need a refresher, we suggest you review our tutorial How to Purchase a Course. If you do not have a user account, you will be required to create one upon your initial purchase. Save your username and password as you will need it to login to access course materials later and to make purchasing faster in the future. If you need technical assistance you can use the chat button located at the bottom, left-hand side of the screen and you can also email our Registrar, Veronica Saldias at registrar@ubiquityuniversity.org.